You're in the right place if you're a pastor who wants to reach more people …and you're feeling discouraged.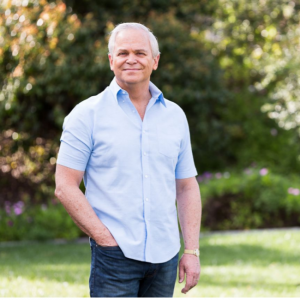 I've felt discouragement, too. Seeing our churches emerge from the pandemic smaller, people less committed, the world more divided.
You're feeling the stress and loneliness, needing more volunteers and money, and handling conflict and leadership challenges. No wonder you get discouraged. I understand.
I don't think it was easy for Paul, either. Look at the list of obstacles he faced in 2 Corinthians 11. But he persisted until he could say that he had fought the good fight (2 Timothy 4:7-8).
I want to persist in ministry through the obstacles and disappointments and the floggings, and I bet you do, too. Being a pastor in 2023 means that we have to work on our own godly selves as much as we work on the ministry so that we have the courage and the strength to persevere.
We focus on four pillars of a pastor's success:
Your spiritual practices that keep you growing in Christ.
Your personal side like awareness of your gifts, strengths, values and goals; and character traits like grit and resilience.
Your relationship and communication skills like conflict resolution, trust building, and listening.
Your ministry skills like developing church systems, evangelism, finding and developing volunteers and leaders.
Three Ways to get Fresh Hope and Encouragement Today
1. Jump right in and join my signature program for only $27 a month.
Learn more about how ChurchEngines Academy can transform your personal confidence as a pastor, and your ministry skills to lead a church that grows.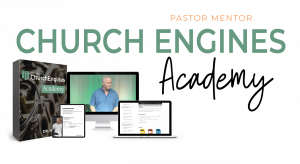 2. Grab a free Tank Filling Worksheet — and Learn How to Stay Encouraged in Ministry
Want to get over the discouragement you face in your role as a pastor?
This Tank Filling List is a worksheet that will help you go from feeling weighed-down by ministry to living a life that brings you joy as you lead your church each day.
Best of all, it's completely FREE, but available only for a limited time — simply opt in below!
Get my Tank Filling Worksheet Now
3. Stop by the PastorMentor store and find the right tool to take your next step.
You may feel alone and you are not quite sure how to solve the obstacles you face.
You need more volunteers and leaders.
You would like more newcomers to stick.
Giving is lower than the budget.
You would like to see more unity and momentum, and less criticism.
You would really like to see someone come to Christ.
You are completely normal. Your ministry challenges are normal. And it's not your fault.
PastorMentor can help you with the how-to…
PastorMentor is my story of planting and growing a church, then sharing the lessons, know-how, and resources to help you handle the challenges you face.
So that you can develop as a godly leader, reach more people, and grow your church.
What's different about PastorMentor…
We major on the how-to. You'll find the plans, the processes, and the documents that have worked for us.
Our church has grown by leading people to Christ.
I'm a church planter, current multi-site lead pastor, and author, with a DMin in church leadership.
Here's my story…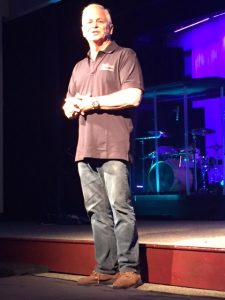 We started New Song Church in Oceanside, California thirty years ago.
We never grew fast. One salvation, then another. A few new families at a time. We proved that those infamous size barriers are very real.
I've experienced every up and down of  a church planter, lead and multi-site pastor, evangelist, shepherd, dad, and friend.
But I never quit and I never stopped learning from people who were in front of me.
New Song has seen over 22,000 people come to Christ at the church and through our outreaches. Several major Christian organizations have come from our leaders. We've planted 17 churches – and our vision is to plant 100 churches that reproduce.
We're reaching Marines and their families, the rougher side of Oceanside, and today's people who are just trying to keep it together.
And I love being a pastor.
So, what'll it be?
How will you find support and encouragement today?
Starter Kit
If you just want to do a little more poking around the website, these articles are a good place to start: