What makes a perfect church calendar? How do you know which church programs and events you should do and which aren't important for your church? Learn how to plan ministry in your church that will attract your community and grow your congregation.
Would you Like a Free Church Calendar Planner from PastorMentor?
If you would like to be confident that you have a good plan for your 2023 sermon series, special events, holidays, and outreach, this 2023 Church Calendar Planner is just what you need.
Download the free planner, and share it with your leadership team, to plan a 2023 that is doable, stretching, and effective.
---
How to Plan a Summer of Life and Growth in your Church
Are you trying to do more at your church than you can handle this summer — with all the vacations to manage? Or are you taking the summer off and inadvertently sending your people elsewhere for their summer fun and connection?
Use this planning process, and get our free Church Summer Planner, to have a summer of growth and momentum at your church.
---
How to be a Strategic Pastor and See your Church Grow
How do you sort through all that ministry-life puts on your plate to do the most important things? It's a daily problem.
It would be nice to have confidence that you are leading your church strategically, wouldn't it?
See how these six steps can help you be a more strategic pastor who does more strategic things to grow your church.
---
How to Review your Year for a Better New Year
If God is searching my heart and examining my mind, I figure I ought to do the same. And if he's going to reward me for my conduct and deeds, I want to take a look at those as well.
Here is how you can review your year for a better new year.
---
How to Avoid Settling for Good Enough Ministry
Sometimes doing the best with what we have means that we tolerate things left undone, we accept things poorly done, and we overlook things that are shoddy.
And then it becomes normal.
You can take a stand against "good enough ministry" in your church with a simple practice adopted from the business world: writing down how things should be done.
---
How to be a Pastor who is a Heroic Hill Taker
Have you ever looked ahead and been unsure about where you should take the people who are following you? Have you ever been stuck and felt a lack of momentum in your church?
The thing about leadership is that somebody has to make a decision about what to do. And then step up and say to the crowd, "Let's do this!"
---
Join ChurchEngines, my online program, to learn how to build the systems that will free your church to grow.
---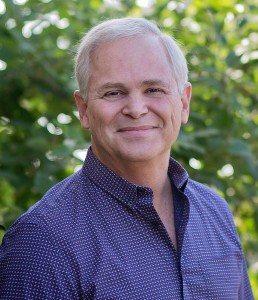 Hal Seed is the founding and Lead Pastor of New Song Community Church in Oceanside, CA. He mentors pastors who want to lead healthy, growing churches with resources at www.pastormentor.com.
Start Here to learn more about the resources available for you at PastorMentor.