Make summer a season of life and growth in your church. You can do it by following this simple summer planning process for churches.
Too much or too little?
Are you trying to do more at your church than you can handle this summer — with all the vacations to manage? Or are you taking the summer off and inadvertently sending your people elsewhere for their summer fun and connection?
It's a tension to manage. A good planning process will help your church hit the sweet spot — people are attracted, connected, growing and contributing through the summer months.
And yet, it's not too much to joyfully handle.
Use this planning process, and get our free Church Summer Planner, to have a summer of growth and momentum at your church.
6 Steps to Plan a Summer of Life and Growth in your Church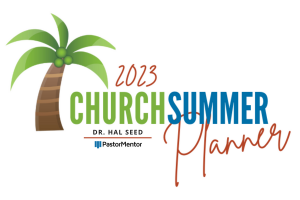 1. Dream about your aspirational vision.
Your church probably has a vision statement, but today let's go a little higher. What's your aspirational vision for your church? What's your "above and beyond all that you ask for think" prayer and vision for your church? Then narrow your focus a bit: what would it look like if your vision started to become a reality this summer?
Use the worksheet in the Summer Planner to put some dreams on paper before the Lord.
2. Set goals for your church's summer using the ACGC model.
The ACGC model that we learned from Willow Creek many years ago is still a sound framework for goal setting:
Attract: how will we attract people to our church this summer.
Connect: how we will get them connected to others in new friendships.
Grow: how we will help them grow spiritually; what discipleship process will they enter into.
Contribute: how will we provide opportunities for them to contribute their time, abilities, and resources.
Some of your summer events or programs will major on one facet of ACGC more than others; some will hit every element. But because you are thoughtfully setting summer goals, you'll know why you're doing the things you're doing.
With this level of strategy and planning, you can cast vision better, you recognize a good outcome when you see it, and you can reason with the naysayers.
If an event if it doesn't contribute to your goals, then tweak it so it does, or stop doing it.
3. Do a Summer SWOT Analysis.
As you probably know, a SWOT analysis is a strategic planning tool that helps you evaluate the potential of success or failure at your church using the well-known framework: strengths, weaknesses, opportunities and threats.
You may already do SWOT analyses as part of your overall strategic planning process, but have you thought about doing them for smaller things, like a season or a major program? A strategic SWOT-look at the calendar or the ministry will help you see the upside and the downside  ahead of you.
The benefits of doing a SWOT analysis of summer at your church are that it will help you:
gain insights into the current state of your church
make informed decisions about what to do and not do
make the most of opportunities
mitigate risks
build collaboration and buy-in
ultimately improve the life and health of your church.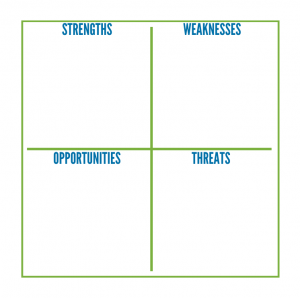 You can play with your SWOT analysis by taking it a step further and combining the strengths with the opportunities, and the threats with the weaknesses. New insights willl emerge that may open up new initiatives or prevent major meltdowns.
Get our SWOT analysis worksheet in the Church Summer Planner.
Ask your leaders to work through the SWOT by themselves first, then go through it as a team.
4. Get the big picture with a quarterly overview.
In a summer filled with attracting, connecting, growing, and contributing, there will be overlap between events that are happening while other events are ramping up, while others just need a minute to catch their breath.
A high-level look at the whole summer will help you avoid having too many events to publicize at one time; and to be sure that one person doesn't have too much responsibility for more than one event.
That's why our Kids Camp Director isn't involved with planning the Beach Baptism, and the Beach Baptism folks don't host the leadership conference.
Use the Quarterly Overview worksheets in the Church Summer Planner to get the big picture of your church's summer.
5. Set the dates to make it real.
Until the date is set and the facility reservation is made, the event planning is only dreaming. Once you've put it on the church calendar, then it's real. Then the work starts to happen.
Use the calendar pages in the Summer Planner to choose the dates. When you set dates, another layer of issues may surface — like when things are too close together or something conflicts with the festival in your city.
After you plot it out on the calendar, step back and take a hard look.
Is it achievable in the midst of vacations with the people you have?
Will it meet the ACGC goals you've set?
Does it start to make your aspirational vision a reality?
Awesome. Wait. Revise. Then, awesome.
6. Through all of the planning, pray.
If you're like me, you've learned not to run ahead, but to be sure that you are joining Jesus in his work in your church and community.
How do you know if you're planning what Jesus wants for your church? Here's the process I use:
First, I think and pray privately. As I do, I'm listening for Jesus. Do ideas pop into my mind? Is my spirit eager or hesitant? Does it make sense? Is it in line with God's word?  Is it consistent with what I believe he wants to do through our church?
Then, I run it past my closest leaders. What is their reaction to the idea, event, or program?
Plans fail for lack of counsel, but with many advisers they succeed.    ~ Proverbs 15:22
As leaders, we pray over every event: for the team, for the details, and for the ministry that will be done.
You know it. Plans go better when we rely on Jesus. Your summer will go better when you seek his face about it.
I hope this planning process will help you choose the right events at the right pace to have a summer of life and growth in your church.
What's Next?
Get the free Church Summer Planner to get all the worksheets you need to plan a summer of life and growth in your church.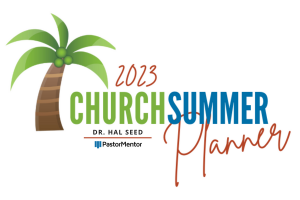 Further Reading
---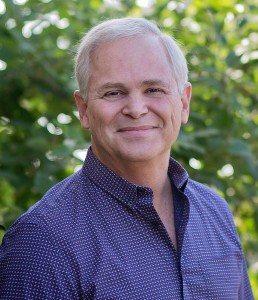 Hal Seed is the founding and Lead Pastor of New Song Community Church in Oceanside, CA. He mentors pastors who want to lead healthy, growing churches with resources at www.pastormentor.com.
Start Here to learn more about the resources available for you at PastorMentor.