Grow your church with a church-wide campaign.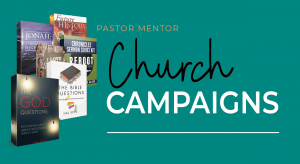 With daily devotional readings, small group discussions, and sermons, these Campaign Kits will provide you with everything you need to attract your community and lead your entire church through an in-depth study.
Use church-wide curriculum and you will see your church grow.
Our church has largely grown, both numerically and spiritually, through the years because of campaigns. I'm confident they can have a similar impact on your church.   – Rick Warren
---
The God Questions

Answer Your Community's Questions About God!
Lead your church through a 6-week series devoted to helping them understand and be able to answer their foundational questions about God.
---
I Love Sundays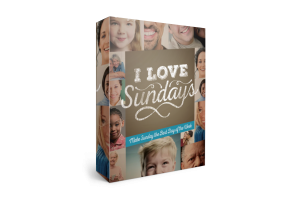 Through the 5-week I Love Sundays campaign, your members and visitors will discover how their relationships, work, finances, and health can all be transformed by the decision to make Sunday the best day of their week
---
The Bible Questions
Teach Your Whole Church to Love God's Word!
Lead your church through a 6-week series devoted to helping them understand and love the Bible.
The Bible Questions Campaign answers the top twenty questions people have about the Bible. It teaches people how to study the Bible themselves.
---
Jonah: Responding to God in All the Right Ways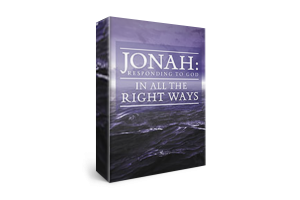 The Jonah Campaign is a 4 week series to help your church fall in love with the Old Testament!
But even more than that, we grew in Biblical knowlege, spiritual maturity, and passion for God as our church applied the principles we learned in Jonah.
Teach your church to walk in the greatness and the goodness of God by holding a Jonah campaign this year.
---
Future History: Understanding the Book of Daniel and End-Times Prophecy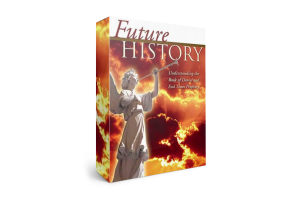 This Sermon Series saw attendance at New Song grow by 18%.
New Song Church saw new small groups form and attendance surge during this series because it attracted the community by addressing the questions they were asking about their future.
---
Get The Ultimate Checklist for a Church Campaign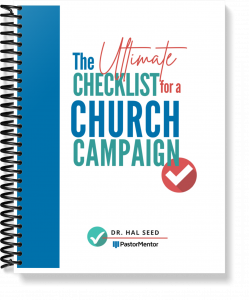 CHURCH CAMPAIGNS will grow your church, but what, exactly, does it take to do an effective campaign?
Here is your week-by-week timeline that makes the run-up to a church campaign clear and achievable. What to do each week during the campaign?  That's in the ultimate checklist, too.
Plus, get weekly updates from Hal on how to reach your community and grow your church.
Get the Ultimate Checklist for a Church Campaign
---
Further Reading
Learn more about the hows and whys of a church-wide campaign:
Then prayerfully consider which campaign is right for your church.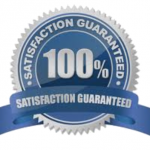 ---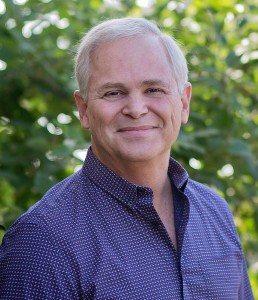 Hal Seed is the founding and Lead Pastor of New Song Community Church in Oceanside, CA. He mentors pastors who want to lead healthy, growing churches with resources at www.pastormentor.com.
Start Here to learn more about the resources available for you at PastorMentor.