See your church fall in love with the Old Testament.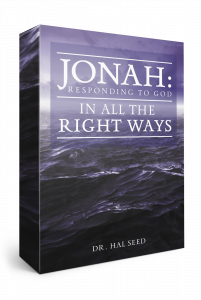 Cost: $39.95
The Jonah Church Campaign will:
Help your church understand God's greatness and grace as you preach this four-week series on the Old Testament book of Jonah.
Give them a fresh tool to meet God on their own as they dig into the daily Bible study in their own participant's guide.
Facilitate small group connections as they challenge each other to apply the life-changing lessons of Jonah.
Inspire and motivate your church with all God has for them in this little Old Testament book.
Teach your church to walk in the greatness and the goodness of God by holding a Jonah campaign this year!
What you get in the all-digital Jonah Campaign Kit: 
Audio downloads of all four sermons

Jonah 1: Responding to God's Greatness
Jonah 2: Responding to God's Correction
Jonah 3: Responding to God's Grace
Jonah 4: Responding to God's Correction (Again)

Manuscripts of each sermon
Powerpoint presentations of each sermon
Message note templates
Reusable artwork
This kit has what you need to plan a successful church-wide campaign on the book of Jonah.
Cost: $39.95
New Song grew by 17% during our Jonah church campaign.
But even more than that, we grew in Biblical knowledge, spiritual maturity, and passion for God as our church applied the principles we learned in Jonah.
What People Are Saying About the Jonah Campaign:
"The Jonah series was a great message to work with for our community. It was easy to personalize. Our people related to the life and message of Jonah. Hal did a great job of bringing fresh truths that could be easily digested."
Rev. Dirk Currier, Northwoods Assembly, Perham, MN
Order the Jonah Participant's Guide in bulk and SAVE!
Buy the Jonah books in bulk for each person to use for daily individual reading and small group discussions during the campaign.
See the Jonah Participant's Guide
Why use the Jonah Church Campaign from Pastor Mentor?
1. You know the constant pressure to preach.
You want your preaching to be world-class so your congregation grows in their knowledge of the Bible and their love for Jesus.
But that's hard to do every seven days.
Hal gets that. Like you, he's a Lead Pastor in a local church preaching nearly every weekend, working to lead a growing church.
2. Church campaigns ignite enthusiasm and commitment.
Hal writes and publishes church campaigns because he knows they bring growth at his church – and he wants to help other pastors experience the same growth.
He has partnered with Outreach, Inc. and InterVarsity Press and his campaigns have been used by hundreds of churches around the world.
3. A church campaign is easy to do.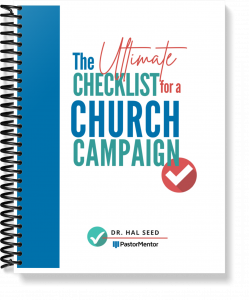 There are 3 steps to holding a church campaign:
Plan it. Set the dates and pick a campaign.
Prep it. Get the free download "The Ultimate Checklist for a Church Campaign" to see how to maximize your results.
Hold it. Preach with confidence and excellence. See new attenders and spiritual growth.
Order your Jonah Campaign Kit today!
Cost: $39.95
Customers Also Bought:
Jonah: Responding to God in All the Right Ways