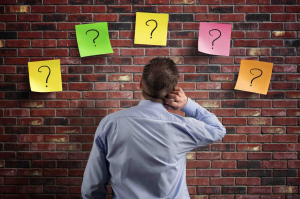 How do you choose the best church campaign?
Choosing a church campaign is a decision that's easy to put off.
The stakes are high. And it's hard to tell from a couple of web pages if a campaign will be a success in your church.
Will the unchurched be drawn to come?
Will your congregation be motivated to invite their friends?
Will it help you preach great messages?
Will the small groups be life-changing?
What if you don't pick the right one?
I've seen it all at New Song. Some church campaigns were huge wins for us.  Others, surprisingly, were a yawn.
Here are six things we have learned –  sometimes the hard way – about how to choose the right campaign for your church.
6 Ways to Choose the Right Campaign for your Church
1. A Good Topic
Your job, Pastor, is to prayerfully select the series.
I've come to believe that church campaigns should be outreach-oriented. The energy it takes to do the campaign should be used to grow the church, not just feed the flock.
And you can't ask your church to invite their unchurched friends to a campaign that doesn't address one of their biggest felt needs: marriage, family, life's purpose, the future, or answers to questions about God, Jesus, or the Bible. They won't ask, and their friends won't show up, unless it's a topic where they feel the need for help.
2. Good Sermons
When I start shopping for a church campaign, I start by examining the Church Campaign Kit and looking at the sermon material.
I won't copy the sermons verbatim, but I will leverage their ideas and adapt them to my style and my audience. If the sermons are poorly written, or written by a curriculum writer or someone who isn't preaching before a dynamic audience on a regular basis, I know the series won't work for me, and it's back to the drawing board.
3. Good Small Group Material
A good small group meeting is all about the discussion. Like good sermons, good discussions start with where the people are and lead them closer to the Lord.
The whole point of a Campaign is to reach the lost and make spiritual progress, so there must be practical steps to take or skills to master. I want my members to end the campaign with higher character, more Christ-like behavior, and deeper love for God than when they started.
I like a discussion format that starts with an icebreaker question or two: "Tell us about a time when you wondered if God was real, or if God was with you." "What was the greatest answer to prayer you've ever had?" These types of questions let everyone share personally, and warm them up for what's coming.
My favorite format from there segues to reading the Bible passages, asking questions that help everyone see what's in the text, and talking about what the text means to our current life situation. A great discussion finishes with questions that help each member decide how they will apply what they've learned in a specific way this week.
The ideal small group curriculum has all these elements.
4. A Good Book at a Good Price
My criterion for a good book has changed over years. Once upon a time I wanted a thought-provoking volume that taught my members things they never could have known on their own.
But our society reads less now, and moves faster, so today I believe a good campaign book is shorter and more practical. It just has to be relevant and helpful.
We try to buy books for under $10, then sell them for $10. If the book and small group guide are too expensive, there is push back that dilutes your momentum.
Those are the four key indicators of a successful campaign.  Here are two tactics that may help with your decision.
5. Good Choices: My Favorite Campaigns
New Song does two or three campaigns every year, so we've sampled dozens of campaigns. Some have been life changing, others marginally helpful.
Our Most Helpful Campaigns (in chronological order):
The Purpose Driven Life – 10% surge in attendance
The God Questions – 10% surge
Future History (on the Book of Daniel) – 18%
The Life You've Always Wanted – 7%
Jonah: Responding to God – 17%
Fireproof – 25%
The Passion of Christ – 8%
To Save A Family – 28%
The Bible Questions – 10%
I Love Sundays – 17%
I haven't listed the campaigns that didn't go as well for us. Even a mediocre campaign, though, moves fringe people into the core because of the emphasis on joining a small group. When we are holding church-wide campaigns two to three times a year, New Song we see 80% or more of our adults in small groups.
If you look at our first two successful campaigns our growth bump wasn't as high as some more recent campaigns. When I look at the sermons, small group curricula, and books associated with The Purpose Driven Life and The God Questions, they have excellent materials. The reason the attendance didn't bump as high was because we didn't execute the campaigns as well back then. Our surge percentage has increased because we've improved at praying, inviting and enfolding people.
Plan to hold multiple campaigns. You'll find your church gets better at them.
6. Good Times to Hold a Campaign
I recommend you schedule your campaigns to begin three weeks after school starts, the third Sunday in January, and on Easter Sunday.
September and January are prime times because people are open to starting new things at those times of year. Easter is a good launch time because you've got a ton of visitors who are unlikely to return until Christmas unless you give them immediate motivation to be there the following week.
Only once have we held a successful campaign that didn't start in one of those three timeslots. We launched Future History in December. Future History is a walk through the book of Daniel. Daniel was a Magi in the Persian court, so we learned his story throughout the Christmas season. When January came, we were in the prophetic section of the book and people came from everywhere when they heard we were talking about end-of-the-world timing and events.
What's Next?
Remember, you're looking for:
A topic that addresses your community's felt needs
Good sermons
Good small group materials
A book that is easy to read and costs less than $10
A proven campaign
A good launch date
It's not too soon to start working on your next church campaign. The sooner you decide on it, the sooner you can start praying and dropping hints about your excitement in conversations and sermons. We tend to get out of something about what we put into it, so I hope you'll put your heart, focus and effort into holding a great campaign very soon.
Further Reading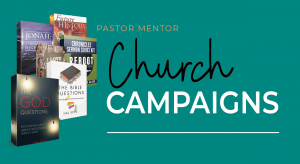 ---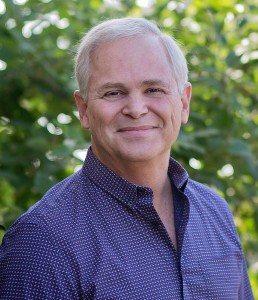 Hal Seed is the founding and Lead Pastor of New Song Community Church in Oceanside, CA. He mentors pastors who want to lead healthy, growing churches with resources at www.pastormentor.com.
Start Here to learn more about the resources available for you at PastorMentor.