Prayer is the highway that takes us into God's presence. Reading a book on prayer is like putting gas in the tank.
Why don't we pray more? Well, we're busy and distracted, we're hounded by evil forces coming against prayer, or we forget that apart from Jesus we can do nothing (John 15:4).
When you read a book on prayer, you'll be poked, gripped, moved, and inspired by the great minds and faith-filled lives of the authors. It's like having tea with C.S. Lewis or taking a walk with Peter Wagner. Their wisdom will rub off on you and you will pray with more passion and fruit.
Here is a carefully curated list of 27 books on prayer to help you stomp on the gas in your walk with Christ. The Amazon descriptions of each book will give you a glimpse into what you will gain from reading it.
Note: Two of the books have free ebook versions; and we will receive a tiny commission if you purchase through any of these links.
27 Books on Prayer for Pastors to Read and Recommend to Others

Pastor and Prayer: Why and How Pastors Ought to Pray
By E.M. Bounds
"What the church needs today is not more and better machinery, not new organizations or more innovative methods, but men whom the Holy Spirit can use – men of prayer, men mighty in prayer.  He does not anoint plans, but men – men of prayer." – E. M. Bounds

Get the Kindle version for free.
---
Prayer: Finding the Heart's True Home
By Ricard Foster
Foster shows how prayer can move us inward into personal transformation, upward toward intimacy with God, and outward to minister to others. He leads us beyond questions to a deeper understanding and practice of prayer, bringing us closer to God, to ourselves, and to our community.
---

Praying for Your Pastor: How Your Prayer Support Is Their Life Support
by Eddie Byun
God calls us to pray for our leaders. When we do, their ministry is strengthened, the kingdom is advanced and lives and communities are transformed.
---
Prayer Coach: For All Who Want to Get Off the Bench and onto the Praying Field
By Jim Nicodem
Nicodem begins with a frank discussion about the obstacles of prayer and then offers practical suggestions and basic principles on how a reader can strengthen his or her prayer life and bring depth to this spiritual discipline. As readers apply the methods taught in this book, they will learn to approach the throne of God with passion, fervency, and confidence.
---
Praying the Lord's Prayer for Spiritual Breakthrough
By Elmer Towns
Towns says: "What would you say if you were ushered into the throne room of God with only one minute to request everything you needed, but didn't know how to put it into words? The Lord's Prayer includes everything you need to ask when you talk to God . . . it is a model prayer that teaches us how to pray."
---
The Hour That Changes the World: A Practical Plan for Personal Prayer
By Dick Eastman
Dick Eastman challenges Christians to spend one hour each day in prayer, and he outlines a twelve-step prayer program to help them accomplish the task.
---
Prayer Shield: How to Intercede for Pastors and Christian Leaders
by C. Peter Wagner
Peter Wagner not only teaches the biblical basis for intercessory prayer, but also shares who is and who isn't an intercessor, why leaders themselves often don't pray enough, what the three types of personal intercessors are, and how you can recruit prayer partners.
---

Going Higher with God in Prayer: Cultivating a Lifelong Dialogue
By A.W. Tozer
A.W. Tozer pointed out that the Church's greatest curse is unanswered prayer, and that many people do not seem bothered by that. Maybe they don't understand what answered prayer is all about. Tozer outlines this as only he can, describing the kind of prayer God answers and the kind of prayer that leaves Him silent.
---
How to Pray: A Simple Guide for Normal People
By Pete Greig
Pete Greig, one of the founders of 24-7 Prayer International, is passionate about introducing people to simple, honest, relevant conversations with God. How to Pray is a raw, real, and relevant look at prayer for everyone―from the committed follower of Jesus to the skeptic and the scared.
See also: How to Hear God: A Simple Guide for Normal People
---
The Daniel Prayer: Prayer That Moves Heaven and Changes Nations
By Anne Graham Lotz
Anne Graham Lotz has found that while prayer does work, sometimes the "pray-ers" don't. So she has turned to the prophet Daniel for help.
See also: The Light of His Presence: Prayers to Draw you Near to the Heart of God
---
The
One
Year
Praying
through
the
Bible
for
Your
Kids
By Nancy Guthrie
Day by day you'll find your dreams and desires for your children are becoming shaped more by Scripture than by the culture around you. Worry less, pray more, and help yourself to a daily dose of perspective, hope, and grace as you parent.
See also: I'm Praying for You: 40 Days of Praying the Bible for Someone Who is Suffering
---
Prevailing Prayer: A Thorough Study on the Subject of Prayer
By D.L. Moody
This book is a comprehensive study on the subject of prayer, and will show you that there are nine elements which are essential to true prayer.
Get the Kindle version for free.
---
The Circle Maker: Praying Circles Around Your Biggest Dreams and Greatest Fears
By Mark Batteron
Do you feel like something is holding you back in your prayer life? It's time you learned from the legend of Honi the Circle Maker. See that drawing prayer circles around our dreams isn't just a way that we accomplish great things for God–it's a way that God accomplishes great things in us.
See also: Praying Circles Around the Lives of your Children
---
Fervent: A Woman's Battle Plan to Serious, Specific and Strategic Prayer
By Priscilla Shirer
Fervent is a hands-on, knees-down, don't-give-up action guide to practical, purposeful praying. Each chapter will guide you in crafting prayer strategies that hit the enemy where it hurts, letting him know you're on to him and that you won't back down.
---
Praying the Promises: Anchor your Life to Unshakable Hope
By Max Lucado and Andrea Lucado
Max Lucado leads you through 30 life-changing promises from God in Praying the Promises. You'll experience a more intimate and effective prayer life and a deeper faith in the God who keep
See also: Before Amen: The Power of a Simple Prayer
---
How to Pray: Reflections and Essays
By C.S. Lewis
Cultivated from his many essays, articles, and letters, as well as his classic works, How to Pray provides practical wisdom and instruction to help readers nurture their spiritual beliefs and embrace prayer in all its forms. While many people would like to speak to God, they often don't know how to begin. Lewis guides them through the practice, illuminating the significance of prayer and why it is central to faith.
---
Praying: Finding Our Way Through Duty to Delight
By J.I. Packer and Carolyn Nystrum
With wisdom, humility and sincerity the authors lead us through different moods of praying, including brooding, praising, asking, complaining and hanging on.
---
Praying the Bible
By Donald Whitney
Praying the Bible shows readers how to pray through portions of Scripture one line at a time, helping us stay focused by allowing God's Word itself to direct our thoughts and words.
---
What Happens When Women Pray
By Evelyn Christenson
This is a practical and biblical book about prayer. Its teachings have been tested in hundreds of prayer seminars all over the world, as both men and women have learned to pray in more personal and believing ways.
---
Prayer: Does It Make Any Difference?
By Philip Yancey
In theory, prayer is the essential human act, a priceless point of contact between us and the God of the universe. In practice, prayer is often frustrating, confusing, and fraught with mystery. Prayer: Does It Make Any Difference? is an exploration of the mysterious intersection where God and humans meet and relate.
---
5 Things to Pray for Your Church
By Rachel Jones
We long for God to be working in our church fellowship, and we know we're meant to be praying for our church, but we don't know what to pray. This little book will equip you to pray powerful prayers for your church family―prayers that really change things, because they're based on God's word.
---
With Christ in the School of Prayer: Complete and Unabridged
By Andrew Murray
Andrew Murray's book, With Christ in the School of Prayer, is a devotional and inspirational classic that has changed the lives of millions of believers. This life changing book will help you in your pursuit of spiritual growth as you follow hard after God.
---
The Bible
We all know that the Bible is the very best book on prayer. Here are some of my favorite Bible verses on prayer.
Psalm 5:3
Psalm 116:1-2
Isaiah 62:6
Mark 1:35
Luke 11:1-10
Luke 18:1
Romans 8:26-27
Ephesians 6:18
Philippians 4:6-7
Colossians 1:9
Colossians 4:2
1 Thessalonians 5:16-18
James 1:5
1 John 5:14-15
---
What's Next?
It's time to pick up a book on prayer, read a few pages a day, and stomp on the gas in your prayer life.
Further Reading about Prayer on PastorMentor
---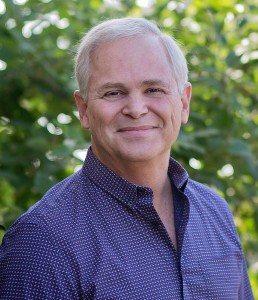 Hal Seed is the founding and Lead Pastor of New Song Community Church in Oceanside, CA. He mentors pastors who want to lead healthy, growing churches with resources at www.pastormentor.com.
Start Here to learn more about the resources available for you at PastorMentor.