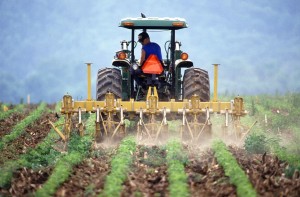 Wise farmers know that to reap a harvest in the fall requires hard work in the summer.
The months of September, October and November have historically been the best months to attract newcomers to church and enfold them into the Kingdom. Kids returning to school and fewer vacations make this an ideal season for people to start something new – like coming to church and cultivating a spiritual life.
Here are thirteen steps you can take now to influence a healthy spiritual harvest this fall.
1. Begin praying for your neighbors' receptivity.
Before you talk to your neighbors about Jesus, you want to talk to Jesus about your neighbors. Nothing softens a human heart like the Holy Spirit.
My favorite places to pray for my neighbors are at stoplights and in cashier lines.
While the light is red, I can usually pray for every person within sight at an intersection. I can also pray for every person in front of me in the grocery store, post office, and bank line. My normal prayer is, "Lord, I don't know the spiritual condition of that person, but I pray that You will make Yourself known to them, and if You would, please use our church to do it."
2. Find out when school starts.
Many North Americans have started taking a "revenge weekend" the weekend before school starts. They feel regret that they didn't play more during summer vacation, so they squeeze in one last opportunity before school starts.
The week after school starts is another story. That weekend they stick close to home to buy school supplies and make sure their children are settling in for success in their study habits.
This is the perfect time to begin preparing your congregation to invite their friends to a new and relevant series that begins after school starts.
At New Song, we serve five school districts, so I have to keep track of five school-start dates. Fortunately, this year they're all starting between August 15 and 30, which means that September 11 or 18 is the ideal time to launch a felt-need series.
Once I know that date, I can start planning around it.
3. Develop your best outreach strategy.
Over the past decade, New Song has used three types of events to attract newcomers: Comeback events, Wow Weekends, and Church Campaigns.  All of our growth comes from these three events.
A Comeback Event
A Comeback Event is an excuse to invite people to church who may have dropped out.
A WOW Weekend
A Wow Weekend is a weekend where you host a high-profile guest. You know you've got a qualified speaker when you tell a friend "So-and-so will be speaking at our church next weekend and they say, "Wow!"
A Church Campaign
A Church Campaign is a four to six week series that lines up daily readings, weekly small group discussions and weekend preaching all around the same topic. By definition, a good church campaign requires a good book on a topic relevant to everyone in your area.
We saw a 17% jump in attendance when we participated in Outreach, Inc.'s National Back to Church Sunday (a Comeback Event) followed by an I Love Sundays Church Campaign.
I am such a believer in the effectiveness of church campaigns, that I've written several. Learn more about them here.
The God Questions was revised and updated recently. Ten years ago, 2,000 churches reaped a tremendous harvest using this tool so it was rewritten with new daily readings, new Bible studies, and new graphics and videos. The God Questions Campaign Kit is available here.
4. Put dates on the calendar.
We'll be launching our fall church campaign the third Sunday of September. Knowing that date enables us to plan everything else around it. A few weeks ahead of time we'll do a message on the importance of:
serving (Romans 12, 1 Peter 4:10)
being in a small group (Psalm 133, Mark 3:14)
inviting friends (John 1:42, John 4:29)
We want to prepare our people to serve, fellowship, and invite before the fall campaign begins.
5. Enlist your leaders.
Once you know what you want to do for the fall, gain buy-in from your leaders by sharing the details and your excitement with them. Board members and staff members are the "grass tops" of your organization. What they're up on will influence the excitement of others.
6. Drip in your sermons.
You want your congregation to get excited too. This is why it's so important to determine your fall plans now.
The sooner you know what you'll be doing, the sooner you can start dripping your excitement about it in your summer sermons. I'll start sprinkling excitement about it in my sermons within the next week or two. A good church campaign is like a good crockpot meal. You want to serve it up after it's had time to simmer.
7. Purchase materials.
I have found that almost every Wow Weekend speaker we've hosted has written a book I can read ahead of time, and has a 3-4 minute video we can show in church during the weeks leading up to their coming.
Outreach's National Back-to-Church Sunday Kit has a set of materials that helps you prepare and advertize for your Comeback Event.
The God Questions, of course, is a book, but it also has a Campaign Kit with sample sermons, and promotional videos, graphics, postcards and banners. Other worthwhile campaigns will provide that level of professional support as well.
8. Decide how you will get the word out.
Your best advertizing will always come from motivated members of your church. But if you want to follow Paul's example of using whatever means that some might be saved (1 Cor. 9:22), you'll want to consider also using some combination of postcards, doorhangers, street banners, and Facebook ads.
Budget and timeline this out over the next few weeks.
9. Recruit Small Group Leaders.
Events don't change lives. Processes do.
The reason I love campaigns is they encourage everyone to join a small group. People grow as life sharpens life week after week after week. That's why the effects of a great campaign are so long-lasting.
The sooner you start asking qualified people to pray about leading a small group this fall, the more likely they are to say yes.
10. Schedule a vision-casting sermon.
August is an excellent time to do a sermon series on the vision and strategy of your church. You're preparing your core to advance the Kingdom by praying, serving, inviting, and giving to make the vision happen.
At the least, preach on the importance of inviting (maybe using Matthew 4:18-22, Col. 4:2-6, or 1 Pet. 3:15) a week or two before you launch your Campaign, Comeback Event, or Wow Weekend.
11. Create a Prayer Team.
Study the history of revival and you'll find that they all started from concerted prayer.
Who is the leader in your church who most loves to pray? Ask him or her to gather a team of three to six others to begin praying now for your harvest this fall. Give that leader every piece of information you have on your subject, purpose, timing, and strategy so your team can pray specific and detailed prayers.
12. Set a date to fast.
Your church will know you're serious if you ask them all to fast on a given day or week for your upcoming outreach.
If your folks have never fasted before, encourage them to do a half-day fast, or to fast from sun-up to sundown. Publish a list of items you want them to pray through during the time they would have been eating meals. Consider gathering them together for an evening of prayer to heighten and celebrate the experience.
13. Prepare Yourself
I have a saying that I borrowed and cleaned up from my Marine friends: "A pastor's prior prayer and planning prevents poor performance."
Now What?
Spend some time before the Lord to consider how He wants you to lead your church to attract newcomers this fall. How will you implement these 13 steps?
Blessings!
Further Reading
---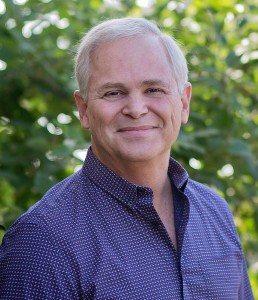 Hal Seed is the founding and Lead Pastor of New Song Community Church in Oceanside, CA. He mentors pastors who want to lead healthy, growing churches with resources at www.pastormentor.com.
Start Here to learn more about the resources available for you at PastorMentor.