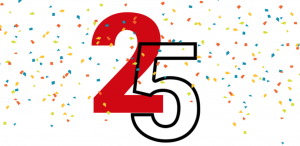 New Song celebrated its 25th Anniversary recently.
It's hard to believe that it's been 25 years since we had our first service in that Community College auditorium. So much has happened.
So many lives have changed.
Anniversaries are a big deal. Or they should be. Humans were wired up to celebrate and remember.
Paul talked about the discipline of looking back in Romans 15:4-6:
"For everything that was written in the past was written to teach us, so that through the endurance taught in the Scriptures and the encouragement they provide we might have hope. May the God who gives endurance and encouragement give you the same attitude of mind toward each other that Christ Jesus had, so that with one mind and one voice you may glorify the God and Father of our Lord Jesus Christ."
We look back to learn, to gain endurance and encouragement, so that we can look forward with unity and hope.
Here's how to celebrate your church's anniversary in a way that honors God, builds momentum and culture, encourages hearts and fosters belonging.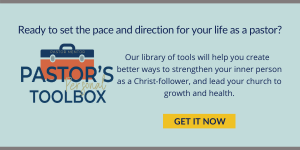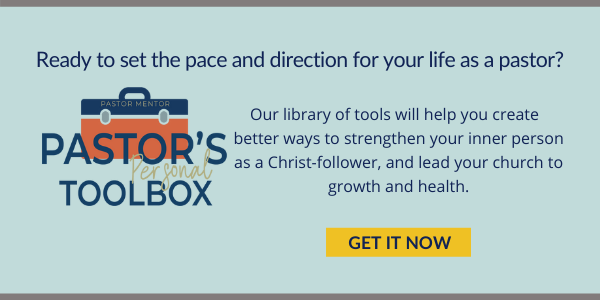 The Benefits of a Church Anniversary Celebration
1. Parties make life fun.
Think birthday parties. Wedding anniversaries. Celebrating Christmas and Easter.  Consider the Old Testament festivals and holidays. When the church celebrates together, life is more fun.
During our 25th Anniversary Service we cheered, laughed, whistled, clapped, and woo-hooed. Don't underestimate the value of fun in the health of your church.
2. Church Culture is reinforced.
As you tell stories of people who have served and sacrificed, and of ministry the church has accomplished, you're teaching lessons about what your community of believers values.
You're building a mindset in newcomers and you're reinforcing it with old-timers. Anniversary celebrations are prime time for building church culture.
3. Momentum is sparked.
Momentum gets re-ignited when people see that they are standing on the shoulders of saints and warriors who have gone before them in your town.
They want to take their place in the legacy. They see that their ministry can make a difference. They have new energy for their own ministry and new enthusiasm for what the church can accomplish.
4. Vision catches on.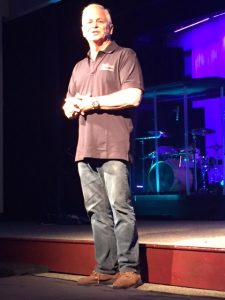 When you celebrate the past, it's easier to believe in a bright future.
This may be the time to initiate a new program or campaign that will take your church's ministry into the future.
The Sunday prior to our Anniversary, I did a vision-casting sermon, announcing that our strategy for reaching our city in the next few years is Each One Reach One, and our strategy for kingdom expansion is to plant 100 churches and help 100 churches do the same. I call it the Each One Reach One, 100 x 100 Strategy.
During my abbreviated Anniversary message, I referred back to these strategies. Casting vision in the context of what God has already done is like mounting your vision on rocket boosters.
While people are thinking about what God has done, it's easy to imagine Him doing more in the future.
 Strategies for Successful Church Anniversary Celebrations
1. Make some anniversary celebrations a big deal.
Every year on the anniversary weekend, we do some something special, but it isn't usually the focus of the service.
We make a bigger deal of the anniversary every fifth year – our 5th, 10th, 15th, 20th, and recently, the 25th anniversaries.
Most years, I'll tell stories of our founding and use the anniversary as an excuse to cast vision. The rest of the service is a normal worship service.
Here are some of the things we've done on five year anniversaries:
For the 5th Anniversary, we rented a local performing arts center on Saturday night and replayed the best moments of the first five years. We produced a video called "Roller Coast Ride" that has stuck as the theme of the early years.
For our 10th Anniversary, we held a dinner and celebration on our grounds on Sunday night.
For our 15th Anniversary, we rented a local amphitheater and held one service there together.
For our 20th Anniversary, we held the gala in our building and invited back alumni staff and founding members.
Don't go all out every year, but some years…
…go all out.
2. Be clear about your purpose and goals.
Our goals for the 25th celebration were to give God glory for what He has done among us, to build a memory, and to celebrate servants.
You may want to help newer attenders understand the church's history. Or see some reconciliation with former staff people. Or rally people around the next big hill.
Communicate those goals to the anniversary planning team and the people who are programming the service. Part of the reason our 25th was so powerful was because the programming team created an experience where our church worshipped, and laughed, and cried, and owned the future.
3. Start planning 6-8 months ahead.
First thing, Pastor, do some prayerful thinking:
What's your vision for the anniversary celebration?
What leaders will you need for the areas of the event?
Who could help with those responsibilities?
What kind of budget can you generate for this event?
Then invite people to come to an anniversary planning meeting.
At the first meeting, cast your vision and let the people around the table begin to divide up responsibilities and flesh out your ideas. Pay attention to things you didn't think about and if some people need to be invited to join the team.
Schedule the next meeting for a week later and welcome any you just invited onto the team. Check in on progress, continue to make decisions about plans, and to delegate responsibilities.
Schedule ongoing meetings as needed to check in on progress, make decisions, and share resources.
I started the team with volunteers, but staff got brought in as the anniversary got closer.
4. Keep it in your own building, not off-site.
We've done big anniversary celebrations off-site, but for the 25th anniversary, we decided to use our own building.
Why?
The people on the fringe won't drive to a different location – it's probably farther from their home – for the anniversary. Core people will go to the moon for the celebration, but newcomers and marginally connected people tend to stay home.
That's no bueno. Those are the people that we really want to come! They need the fun, the culture, and the vision more than anybody.
After the 25th, I heard people say that they loved hearing the history and seeing the people they had heard about. But even more they loved being part of this new day in New Song's history. More than one person said to me, "Now I'll be able to say that I was here for the 25th anniversary!"
That's a memory better made in your own building.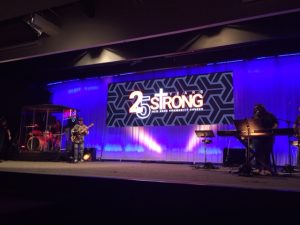 5. Squeeze into fewer services.
We normally have three services on Sunday and one on Saturday at the Oceanside location, and two on Sunday at the Carlsbad location.
We decided to have one mega-service at 5:00pm on Saturday night and another mega-service at 10:00am on Sunday morning.
Then we didn't have to worry about turning over the crowd for the next service, so we were able to go longer – we went nearly two hours – and follow with a meal. The crowded lobby and auditorium raised excitement. And it was easier to connect with old friends from out of town.
Squeezing into two services brought logistical challenges, for sure. We put every chair in the auditorium. We set up every table for the meals. And we figured very carefully how to safely maximize the number of children we could handle in PromiseLand.
We asked people to reserve their service so we could balance attendance between Saturday and Sunday, so we knew how many children to expect, and so we could ask them to bring food for one of the meals.
6. It's not a party if there isn't  a meal.
One decision we made is that it's not a party if there isn't food.
But we didn't have money to feed everyone.
So, lacking a budget, we went old-school and had a potluck.
You should know that potlucks aren't usually a good thing in Southern California. You can only serve so many grocery store chicken wings and potato wedges, and veggie trays from Costco. The team leaders were praying for another feeding of the 5,000 story.
Well, New Songers cooked like champs, we filled in with some chicken wings, and everyone had enough to eat.
Eating together made the party.
7. Get everyone involved.
We asked people to come to one service, and to serve one service.
We needed extra volunteers in our children's ministry.  The worship team drew in former worship leaders, and musicians and actors.
The meal team built a pop-up special events team who handled setting up every table and chair we own, serving the food, and cleaning up the meal on Saturday evening and Sunday morning. There were hundreds of people eating in our Café.
All those extra servants were part of our strategy to reap the benefits of an anniversary celebration. The volunteers had more fun, caught more church culture, created more momentum and gained more vision.
A church anniversary celebration that is just a show isn't as dynamic corporately as a big family party where everyone pitches in. Everyone was happy and tired on Monday.
8. Tell the story of life-change in the service.
Our programming team has some team members who have been around for 20+ years, so these folks generated a list of highlights of our greatest moments.
Our Worship Pastor then organized these greatest moments into service elements and sewed them together like an essay: an intro, main points with supporting evidence, and a conclusion. He picked elements that tell the story of God's working for life-change in and through our church.
Three video testimonies. Teens were involved in two of the pieces: with the Kids Camp video where they're the volunteers, and telling some of the stories of suicide prevented because of the movie, To Save a Life, that we made. We had one live drama because pre-video days we were all about the drama, and another piece that told of our international reach. A short message by me. And lots of worship.
It felt to me like an anointed, clear story of what God has done.
Get the download to see the order of service. Or watch the video here.
9. Invite "formers" to come.
We planned to invite dozens of former New Songers, but hit a glitch on that, so a month out, I started emailing former staff and other friends I've kept in touch with.
It was meaningful to have two former worship leaders, some of the initial core, and the elderly couple who kept us going financially in the early days. A number of former staff members came in from out-of-town.
The celebration wouldn't have had the same impact without recognizing that the fruit of their ministry brought us to where we are, and seeing their satisfaction in what God did through them and out of their investment of time and resources.
The reunions, and the satisfaction for ministry done, was sweetness itself. It felt like a taste of heaven to me.
10. Provide a Remembrance
I've heard of churches that use a significant anniversary as a catalyst to write a history of their church. Others do prayer experiences.
We made T-shirts.
That's how we roll.
And this time we went all out. Both a polo and a regular tee.
We always lose money on T-shirts, so this time we asked people to order them in advance. It was a little more complicated, but it kept us from losing money on extra shirts.
25 years! I am so thankful! We didn't sleep well on Sunday night. We were too happy!
Now What?
This anniversary celebration did more than we could have done in a year to create community, momentum, and vision. I encourage you to figure out when you should celebrate an anniversary in your church.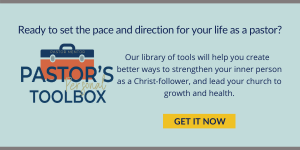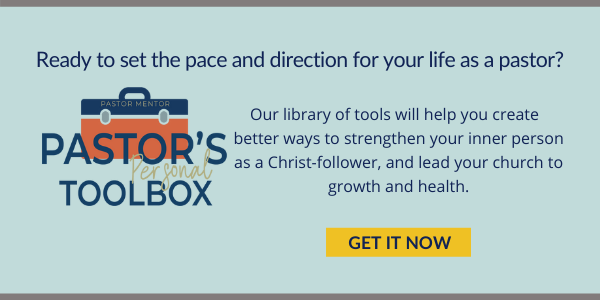 Further Reading
Blessings!
Hal
---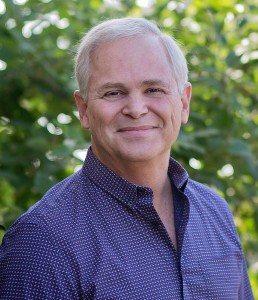 Hal Seed is the founding and Lead Pastor of New Song Community Church in Oceanside, CA. He mentors pastors who want to lead healthy, growing churches with resources at www.pastormentor.com.
Start Here to learn more about the resources available for you at PastorMentor.