Leadership development is a series of tiny, nearly invisible, steps. You can develop leaders in your church this summer if you think in terms of lots of small progress.
"If I only had more leaders," pastors tell me, "my church would grow, too." I agree. It takes leaders to move church life forward.
Where I differ is the expectation behind the complaint. It's as if my pastor friends are waiting for fully-formed leaders to walk in the door of the church. That's a blessing when it happens, but you can't count on it. Most of the leaders I know have grown in the context of ministry in my church.
You can help people grow as leaders in your church, too.
9 Easy Ways to Develop Leaders in your Church
Here are nine easy ways you can develop leaders in your church this summer. Or any time.
1. Start a Summer Book Club with a Group of Potential Leaders in your Church
Let's talk about who to invite, what to read, how to structure your book club, and why it's valuable.
But first I want to tell you that I'm in a book club that my grandson, Luke, is leading.  He's eight. He gave his cousins, the parents, and us grandparents a worksheet to write out our reading goals for the summer. We'll meet every other Sunday, during our family dinner, to report on the book we're reading.
I see Luke practicing leadership development, and since leaders are readers, I see everyone in my family growing as leaders this summer. That's valuable.
Who do you want to invite to your Summer Book Club?
You could read a leadership book with your staff, or with any group of ministry leaders in your church. Or you could look for a few young adults in your church who are trying to find their way in life.
What format do you want to use for your Summer Book Club?
You could pick a book and everyone reads the same chapter and discusses it at your next meeting. Ask questions like:

What stood out to you?
What surprised you?
What do you want to do about what you saw?

You could let everyone pick whatever leadership book they want, read a chapter each week, and tell the others what they are learning when you meet.
You could use either the same book, or different books, but meet less frequently, like once every other week, or even just a few times over the summer.
How do you know what to read in your leadership Summer Book Club?
It depends on your group and the format you choose, but here are two recommendations.
One book that I have used with a group of ministry team leaders is Amplified Leadership by Dan Reiland. This book always helps people learn to love their volunteers, to invite people to join their team, and then to begin to develop leaders. It's a great read-discuss-apply book for ministry  team leaders.
Another leadership book I recommend is Learning Leadership by James Kouzes and Barry Posner.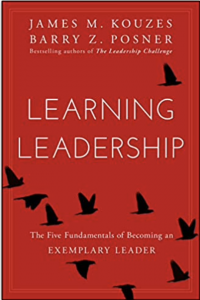 Read more about how to run a reading group: How to do Easy, Effective Leadership Development in your Church.  When you go there, you can download the free lesson we developed for your group from Learning Leadership. 
I've been a fan of leadership reading books clubs for awhile.
2. See your Summer Ministry Plans as Leadership Development Opportunities
I used to think that Kids Camp, our VBS, was for the kids. One year it dawned on me that while some kids are coming to Christ, and others are having a big week of growing in Christ, Kids Camp is really for the team.
It's for what happens in our teens and young adults as they take responsibility to lead a group of kids around for a week; and as they have the life-changing experience of praying with some kids as they invite Jesus into their lives.
Kids Camp is also for the young moms who take responsibility on the preschool side when they've never really led anything before. They fall in love with the kids, and the community with the team, and they are hooked on children's ministry.
Kids Camp is for the children's ministry leaders who take a bigger responsibility to build a team and create a piece of ministry that didn't exist last month. Their confidence in their leadership ability grows as they see what they just did.
Kids Camp is leadership development all over our building as people take new responsibilities for a few weeks this summer.
Beyond Kids Camp, we see others in our church take a piece of leadership responsibility at our Beach Baptism, or as they fill in when the Head Usher goes on vacation, or as they organize a meal for the homeless shelter.
One definition of leadership is that it is taking responsibility. People are hesitant to take responsibility these days, so any time someone in your church takes a piece of ownership for a summer ministry project, that's leadership development, and you want to name it and celebrate it.
3. Send People on Mission Trips to See them Develop as Leaders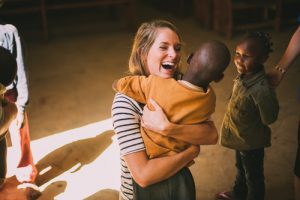 One of the reasons our two children are walking with Jesus as adults, I believe, is that they went on some hairy missions trips when they were in their teens and twenties. They suffered as they built houses, and did VBSs and street evangelism in the heat of Mexico on many occasions. They were hungry and in some danger in the jungles of Peru. They shared the gospel and led dozens to Christ in Honduras. Our daughter also had spiritual conversations in France, and helped with church planting in Kenya.
All of these adventures formed their faith as their own, separate from us; and taught them traits of leaders like boldness, endurance, and resilience; and developed the skills of leaders like organizing others to run a VBS, sharing the gospel and teaching team members to share the gospel, and serving even though they were tired and hungry.
Missions trips are leadership development experiences.
4. Meet Regularly with a Young Leader in your Church for Leadership Development
Another simple summertime leadership development strategy is to meet with a young leader.
Is there someone at your church who has taken some steps into ministry responsibility or who has expressed a desire to do more ministry? Or do you see potential in one of the young people who has grown up in your church?
Ask if they would like to go out to lunch to talk about ministry.
You may want to suggest that you read a leadership book and discuss it when you meet. He might have enough questions that just to talk those through is plenty. You may want to mentor him on one subject, like how to choose the right college and major, and how to plan ahead for the schooling he will need for ministry.
Only do this with a leader who is the same gender as you, of course.
5. Empower your Staff Members to Develop Young Leaders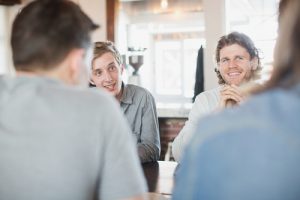 Multiply building into the next generation by making it a thing that all your seasoned leaders do with next gen leaders. Encourage them to meet at least a few times with young leaders to mentor them.
These kinds of mentors made all the difference in my life when I was a teenager and young adult, and I bet you had them standing around you, too, helping you find your way into Christian leadership.
6. Read a Leadership Book by Yourself but Talk About It with Others
Pick up that book that's been sitting there and read ten pages every day. That's what my son-in-law, who has his PhD in Old Testament, is going to do this summer. Ten pages a day. Just read because leaders are readers.
Then, simply bring up what you're learning in the conversations you have with others — when you go out to lunch with someone from church, when you're eating dinner with the family, or at the next board meeting.
7. Encourage all the Leaders you Know to Pick a Leadership Podcast and Listen to Each Episode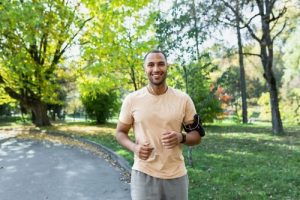 Podcasts are great because we can multi-task while we learn. Listen at the gym, or while you drive, or as you do all the things that need to be done around the house. Podcasts are like a date with a personal leadership mentor.
Here are a few leadership podcasts you can recommend to the leaders in your life:
You'll notice that the last three on the list are about the inner leader. Maybe you want to add one of them to your playlist, too.
8. Spend Time Socially this Summer with People who are Already Leaders in your Church
Ministry is so much better when we are friends with the people we serve alongside, so let's be intentional about our friendships this summer.
You know it's friendship when you get together someplace beside the church, and the whole family comes, and you don't talk about ministry… much.
Sometimes we get organized about hanging out. We take as many families as we can to the youth production of our local outdoor theater and sit in the cheap seats on the hill.  And one of our board members with a nice pool has the leadership board over for dinner every August.
Other times it's more casual and spontaneous. Go to the lake or the beach with another family or two. Have a couple or two over for pizza and games. Go to the Farmer's Market with another family.
It's about doing life and having fun together. The leadership development comes as iron sharpens iron (Pr. 27:17).
9. Find a Leadership Conference for Next Fall and Get your Team Signed Up
Now that Covid is in the rear view mirror, it's time to get a fall conference on your calendar. There are few things that will inspire and teach the leaders around you like taking them out of town to spend a day or two learning from world class leaders.
And yes, it's expensive, but you can work around that. Here are a few ideas:
Ask a generous donor in your church to build into your leaders by providing some scholarship money.
Choose a conference within driving distance.
Pick a one-day conference.
Expect the volunteer leaders who attend to cover their expenses, except the church pays for their conference registration. Surprise them by letting the church cover dinner for everyone one night.
Don't have a conference in mind? Ask a pastor friend, or google church leadership conferences.
What's Next?
Pick one easy thing to put in place today. Jot down three things that you would like to do and put them on your list to get started this week.
Further Reading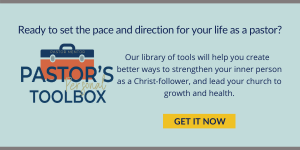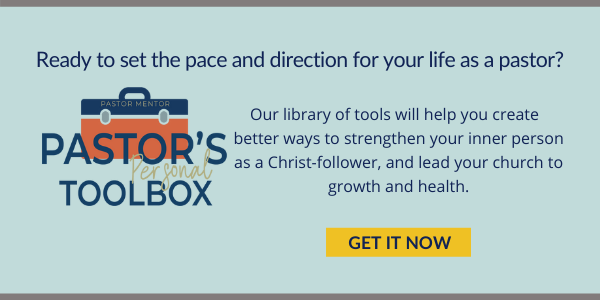 ---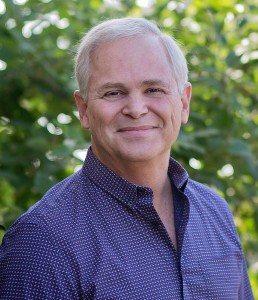 Hal Seed is the founding and Lead Pastor of New Song Community Church in Oceanside, CA. He mentors pastors who want to lead healthy, growing churches with resources at www.pastormentor.com.
Start Here to learn more about the resources available for you at PastorMentor.