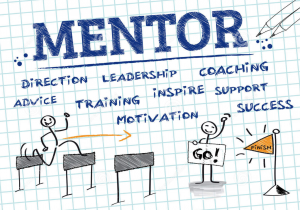 About ten years ago I finally hired a mentor.
It was kind of humbling. After all, I had spent the previous three years mentoring nine pastors myself.
But I finally admitted it: I don't know everything I wish I knew!
Hiring a mentor was one of the best decisions I've ever made, both for my personal development and for the health of our church.
I benefitted so much that my staff and Board encouraged me to hire a mentor every year. I hired this year's mentor two weeks ago. We'll start formally in August, but we've already talked by phone and he's given me several nuggets that should help right away.
The Benefits of a Mentor
1. A mentor can help you to see what you don't currently see.
Without a mentor, I wouldn't have known the difference between ministry expansion and ministry multiplication. I wouldn't have known what to do to help our sub-ministries break through the 69 barrier. I wouldn't have read a half dozen books that have boosted my knowledge and enthusiasm. The list goes on.
2. A mentor can help you get to the next level.
New Song had plateaued over the previous few years. Within months we were back to growing 10-20% annually.
On a personal level, my mentor challenged me to new and deeper habits.
3. A mentor can stimulate you to work more on your church and less just in it.
Ministry is so daily, it's easy to get caught up in the trees and forget about managing the forest. My mentor held me accountable to work on the church more and in the church less.
4. A mentor can help improve the health of your church.
All of us are good at a few things. Our strengths tend to be reflected in our churches. A senior pastor should major on the things he's good at. But that doesn't mean we can neglect the things we're not-so-good-at.
This is one of the greatest benefits of having a mentor: they can spot weaknesses and help us admit (1) we're probably never going to be great at those areas of weakness and (2) help us figure out who in our church might love doing those things that need to get done for the church to be balanced and healthy.
5. A mentor can help you lead your church to growth.
I had a conversation with one of my mentees yesterday. Today he emailed me to report that he's recruited two new Sunday School teachers, planned a Church Campaign for January, laid out a pre-campaign series to help his members gain a heart for the lost, and started a visitation program. Think growth will come from that?
Joshua had Moses. Elisha had Elijah. Timothy had Paul. Paul had Barnabas. Twelve guys had Jesus, and they changed the world.
Pastor, who is two to three steps ahead of you and can help you on your journey?
What's Next
Pray about finding a mentor.
I mentor pastors with video training and weekly emails.  It might be just what you want.
I Want to Learn about Getting Help from Hal
---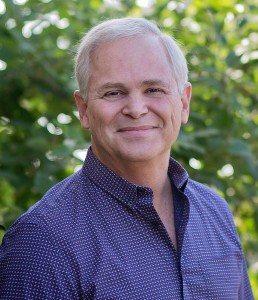 Hal Seed is the founding and Lead Pastor of New Song Community Church in Oceanside, CA. He mentors pastors who want to lead healthy, growing churches with resources at www.pastormentor.com.
Start Here to learn more about the resources available for you at PastorMentor.