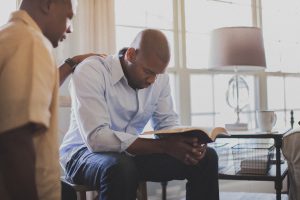 You can find a mentor who will make a difference in your ministry.
I once took a course from Dallas Willard where he lined out thirty-some-odd spiritual disciplines. "These are all tools," he would say. "Use whichever ones help you personally."
I've discovered one that wasn't on his list.
Mentoring.
It took me awhile, but when I found a pastor who could mentor me, his tutelage was so helpful that I haven't been without one since.
Here are the 4 traits I look for in my mentors.
1. A pastor who has been where I am today.
If you're like me, you loved every one of your seminary profs, and they still have a lot to teach you about exegesis, systematic theology, and the other "love the Lord with all your mind" parts of ministry.
Pastoring requires so many shepherding and management skills that when I look for a new mentor, I look for one who is two or three steps ahead of me.
2. Has gifts of leadership and wisdom.
Jesus diagnosed that a student is not above his teacher, but everyone who is fully trained will be like his teacher. (Luke 6:40).
To improve your communication skills, you want to listen to a communicator – which most of us do through podcasts.
When it comes to mentoring, I want a leader to help me with my leadership, so I look for someone who has the gift of leadership.
3. Is available to give me personal time.
For years I settled for long-distance mentors. I've read almost everything John Maxwell has written. I love the guy. He's really helped me.
But for me, personal interaction spurs me to action in a way that reading can't.
I want a mentor who knows me and my situation, will answer my emails, and coach me over the phone on a regular basis.
Most pastors I know attend one to three conferences a year. We come home pumped, jump back into ministry, get busy, and implement about 1/10th of what we learned at the conference. Between registration, transportation, food, and lodging, we spend about $1,000 per conference.
Nowadays, instead of attending conferences, I spend less than $200 to get the conference DVDs. I get the full benefit of the conference and multiply the learning by watching the DVDs with my staff.
I use the rest of the money to hire a mentor, who helps me implement a huge percentage of what I learn from him.
4. Loves Jesus.
The Bible is packed with promises about God's power: "Not by might, nor by power, but by my Spirit says the Lord." "Unless the Lord builders the house, its builds labor in vain." "I will build my church…"
When you  look for a mentor, hero, or coach, the most important quality in their life is, "Do they love Jesus?" After all, it's His church, and apart from Him you and I can do nothing.
It's surprisingly easy to get caught up in the "church business," but if Jesus isn't in it, what's the point?
Pastor, if you can show me Jesus and inspire me to love him more, I want you in my life! The longer I'm in ministry, the more I want to be a man who can say, "Follow me as I follow Christ."
So when you hire someone to help you get to the next level, do your best to find someone who will first and foremost remind you and reflect for you how to walk closer to Jesus – to steer you back to his love, his call, his cause and his compassion. When all is said and done, you are a child of God first, and a servant of God second.
What's Next?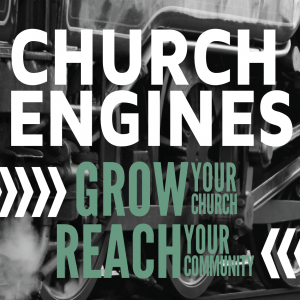 Are you ready to work on finding a mentor?
My mentoring program, ChurchEngines, might be just right for you. Learn more about it here:
I Want to Find Out About Mentoring with Hal
Blessings!
---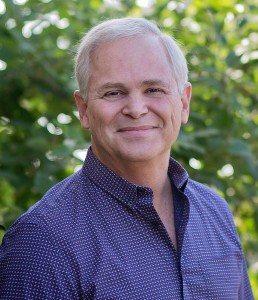 Hal Seed is the founding and Lead Pastor of New Song Community Church in Oceanside, CA. He mentors pastors who want to lead healthy, growing churches with resources at www.pastormentor.com.
Start Here to learn more about the resources available for you at PastorMentor.
Post originally published in July 2010. Updated in February 2018.