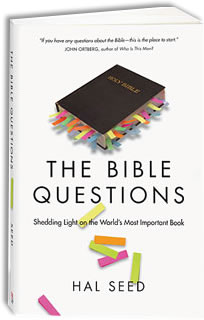 August 2012
InterVarsity Press has released my newest book, The Bible Questions.
I'm praying it introduces thousands who have never read Scripture to the wonders of God's Word, and inspires tens of thousands of believers to develop regular Bible study habits.
My friend Sergio De La Mora wrote the foreword to the book. So here it is, with deepest thanks to Sergio:
FOREWORD:
On every level of humanity, there is a deep yearning within us. We want to know more than what we can see and understand at face value. And on no other platform do we encounter more questions than in the confines of faith-questions that stem from our profound longing to further grasp what my good friend Hal Seed refers to as "the bigger picture of God and the Bible."
Every one of us seeks answers to the questions that arise from our beliefs. We thirst for understanding, development and maturity. Most people would openly admit that their greatest desire in reading the Bible is not just to know something but to be known by someone. When we admit this, we arrive at a place where answers are found; but more than that, an intimate, fulfilling and lifelong relationship with God is discovered. This process of discovery is the ultimate goal of not just the Bible, but also Hal´s book The Bible Questions .
The Bible Questions is more than simply a reference book or study guide. It´s a deeply thought-provoking and theologically sound manuscript that leads you through a historical journey and helps you discover the tools to answer some of the most poignant and philosophical questions we have asked since the beginning of our existence. The Bible Questions provides the fundamental keys to helping us answer the what, why and how of our own story with God.
Through meticulous detail of historical facts and brilliantly inspired personal insight, Hal invites readers to begin to experience the Bible for themselves and unlock the incredible wisdom and practical knowledge found within. As a pastor and friend, I thank God for Hal´s theological and doctrinal strength and for his commitment to help people think accurately about God.
As you make your way through this book, see it as a journey toward a greater sense of honor and reverence for the authenticity and authority of the Bible. Commit to give your best, and I believe God will give you his best through every revelation in his Word. Begin today to unlock the mysteries of the greatest book in history as you turn the page and answer The Bible Questions.
Come on somebody!
Sergio De La Mora, lead pastor, Cornerstone Church of San Diego, and author, The Heart Revolution.
---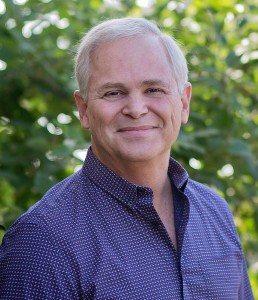 Hal Seed is the founding and Lead Pastor of New Song Community Church in Oceanside, CA. He mentors pastors who want to lead healthy, growing churches with resources at www.pastormentor.com.
Start Here to learn more about the resources available for you at PastorMentor.