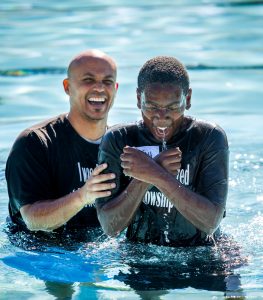 Here's a quiz. What do you do when you have a new believer in your church?
Check all that apply:
Do a happy dance with your spouse and kids.
Send out random happy face emojis. You are happy, after all.
Slip into your auditorium and onto your knees to thank Jesus for trusting your church with new life.
All of the above.
Because…it happened!
You explained the Gospel from the pulpit, called people to make a decision for Christ, led them to pray to receive Christ as their Lord and Savior, and asked them to raise their hands to let you know.
And someone came to Christ! Hallelujah!
Seeing your church grow by conversion is the best possible growth. There's momentum and excitement when new believers are in the house.
But it's a dangerous place. It's easy for them to slip away… for that new faith to grow cold… for them not to connect in your church.
It's one thing to be the pastor of a church where people are coming to Christ. And, pardon my slang, a whole nother thing for them to stick around to grow in their faith.
You know some things to do, but here's a checklist that will make it easy for your church to help young believers grow into Hebrews 5:14 solid-food-eaters.
Sidebar: If you don't have a new believer in your church right now, get ready and see what God does.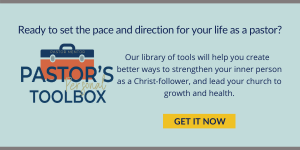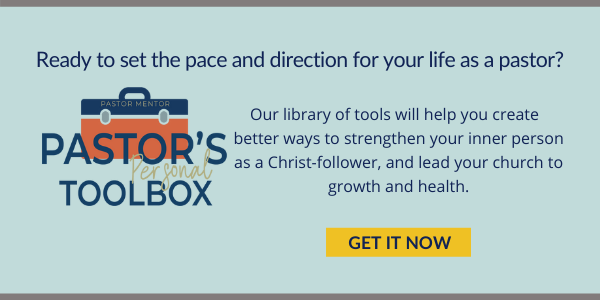 3 Priorities for New Believers
You have three priorities with new believers.
Teach them some first steps and practices to grow in their relationship with Jesus.
Get them connected with people in your church.
Help them learn to love the Bible.
Those three priorities play out in 9 action steps.
What to Do when you have New Believers in your Church
1. Meet them.
Obvious, yes, but this isn't something you can delegate or overlook.
This new believer needs your time and attention. Plus your church needs to see you get invested, and they need to learn from your example.
You're doing ministry on so many levels:
Follow up discipleship of the one.
Developing a new believer follow-up process in your church.
Training others how to disciple new believers.
This is worth your time, so dig in and do it right. Especially if it's been awhile or if you're ready to build a system for following up with new believers,
2. Have a meal together.
I've found the best way to get to know a new person is to eat a meal with them. People bond best over food.
Schedule a breakfast or lunch for the first week, if possible, or set the date during the first week to meet the second week.
Bring along another person who will be a good connection for them. Someone in a similar life-stage.
This is your chance to hear their story. Ask questions and listen well so you'll remember what they say. They will remember what they told you, so you better remember that you heard it.
After you get to know them a little, turn the conversation to their decision to follow Christ. Ask them to tell you about what happened to them. You'll be encouraged.
Then it's time to give them assurance of their salvation.
3. Confirm the decision to receive Christ.
Everyone needs another explanation of what Christ did for them, and what their response to Jesus means for their life.
The Billy Graham Christian Worker's Handbook explains how to confirm a person's decision to receive Christ. There is a pdf of this classic resource available online at no cost. You can download it here:
Download The Billy Graham Christian Worker's Handbook
Pages 9-10 in the Handbook show you how to help someone confirm their decision to receive Christ, and pages 11-12 walk you through how to give them assurance of salvation if they have questions.
Download the handbook and print out those pages. Use them or draw it on a napkin when you meet with new believers. It's a tool your leaders should have, too.
4. Get new believers started in the Bible.
Bring a Bible from the church to give him when you meet in case he doesn't have one.
Find out if he's familiar with the Bible, and a quick tour. Show the Table of Contents, and the Old and New Testaments. Explain that the story of Jesus' life on earth is told from four perspectives in the Gospels.
Tell him your story about loving the Bible and using it as your guidebook for how you live.
I like to suggest to new believers to start reading the Bible in the book of Luke, and then keeping reading through the New Testament.
And then I show them how to find Luke. I take them there and dog-ear the page. This makes it easy for them to find the page again, and it also shows them that the Bible shouldn't be pristine, but it's meant to be lived in.
5. Encourage them to meet a few times with a friend to learn more.
Maybe a friend brought him to church and is eager to see Jesus work in his life. With the right materials, this friend can jump start discipleship.
Or maybe you picked the person who came along for lunch because you know he gets discipleship and new believers (maybe he was one not too long ago) and you think they can meet a few times for follow up.
We like to use the Foundations study from Cru because it is easy for people to take someone through it, and it teaches fundamentals of living for Jesus.
You can purchase Foundations here.
There are four lessons. Get one pack of each lesson and a few leaders guides.
Buying a small supply of follow up materials is your statement of faith that God will bless your church with more salvations. You are telling God that you are ready.
6. Help new Christians find a place to get involved.
Look for a ministry role where you know he'll have a good experience. Put him on a team where there is community, and with a leader who will build a friendship.
The greeting team is good because it's every weekend, it doesn't take much time, and it's easy to be successful. And he'll be right in the middle of the people and the action.
Unless if he's an introvert. Then suggest the parking team.
You get what I'm saying. Put him in a ministry he will enjoy, not just in a need you have.
7. Help them join a small group.
Would she fit in a group with someone she's already met? Or with the person who brought her to church in the first place? Then suggest that group.
Otherwise, look for a group that you know would be a good social fit, that has mature believers who will be refreshed by nurturing the faith of a new believer.
Run the idea past the new believer and make an introduction to the group leader.
Sidebar: It's scarier to join a group than a ministry team, so don't force the group idea if they're not receptive. When groups relaunch in the fall might be a better time.
8. Talk about baptism.
I'm not sure why baptism gets overlooked, or gets people's towels in a wad. Perhaps because it's so important in the spiritual realm.
I created a simple worksheet we walk everyone through before their baptism. You're welcome to adopt or adapt it.
9. Encourage new believers to invite their friends and family to church.
George Patterson was a missionary to Honduras who started a church multiplication movement there.
One rapid replication he taught was to have each new believer write down a list of people they wanted to share their new faith with while they were still wet from baptism.
New believers know more pre-believers than the rest of your church combined. Urge them to tell their loved ones about their decision to follow Jesus.
It's an important step of public identification. Philemon 6 indicates it's an important step of spiritual formation.
What's Next?
Jump in, be encouraged, and have a great time doing these 9 things to help a new believer get off to a strong start in your church.
Then turn your new believer follow-up into a system so others can do it. Write down what you did, collect the tools, and walk others through it.
And you're ready for God to bless you with more new life in Christ!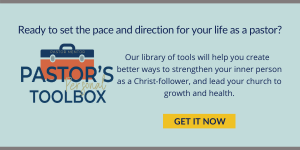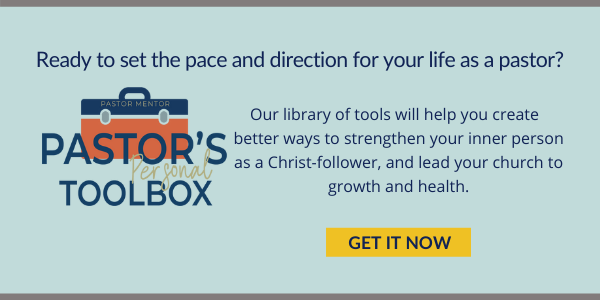 Further Reading:
---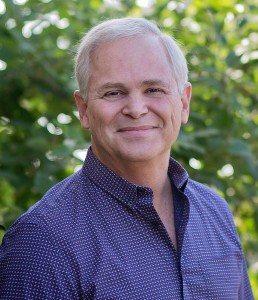 Hal Seed is the founding and Lead Pastor of New Song Community Church in Oceanside, CA. He mentors pastors who want to lead healthy, growing churches with resources at www.pastormentor.com.
Start Here to learn more about the resources available for you at PastorMentor.