You can learn from best practices of churches succeeding in outreach and evangelism… and see what God might want to do in your city.
The Outreach Summit is a gathering of pastors of the fastest growing churches– plus leading church thinkers – that focuses on outreach, evangelism, and best practices of healthy, growing churches.
It's my favorite conference. Because I can hear what other churches are doing to lead people to Jesus.
Here are some of the ideas, principles, thoughts, and practices that I picked up at the Outreach Summit last week.
See what God wants to speak into your life today.
Ray Johnston, Senior Pastor, Bayside Church, Granite Bay, CA
2019 #1 Fastest Growing Church in America BaysideOnline.com
What do you care about more (or less) as you get older? How do you stay healthy and growing? How do you stay hot?
The American church started by setting up churches for themselves. Most churches are set up for themselves. Not fishers of men, but keepers of the aquarium.
Nothing great ever happens through you until it happens in you.
What's the most important thing to do as a leader? Make sure you stay encouraged.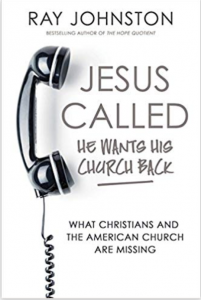 There are two things in an organization: mission and morale. The number one core value is the health of your church. It is more important than growth.
Disgruntleds can't be on your staff.
Are we letting God do new things? The key to momentum is new, not tweaking.
Have we lost our nerve? The new idol in America is the idol of safety.
Most Christians don't tithe or serve because it doesn't feel safe.
Every single thing you want is on the other side of fear.
Never listen to criticism from somebody you wouldn't turn to for wisdom.
See Ray's book: Jesus Called – He Wants His Church Back: What Christians and the American Church are Missing
Todd Elliott, Beach Church, Myrtle Beach, SC
Structure your church calendar to get people connected.
Calendar like a lazy river. Like a lazy river at your favorite waterpark, have jets in the calendar to propel people into community.
Plan constant momentum. Always looking for the next event to bring people together.
Share Christ at the end of your message every Sunday.
Allow God to break your heart for your city.
T.J. McCormick, Founding and Lead Pastor, Coastal Community Church, Parkland, FL
Know the pain in your community. And find a way to meet it. Be present and available. God will use your church in your city's tragedy.
To be ready for a move of God:
Pray.
Prepare your systems and processes.
Plug people in so when the harvest comes, you can take care of the harvest. God won't send us people that we're not prepared to take care of. For every volunteer on Sunday morning, they can reach 3 1/2 more people.
Push forward when momentum happens, so you'll go faster up the next hill.
Dave Vance, Lead Pastor, Crossroads Church, Mansfield OH
Cities don't ask churches for help because they don't think the church is willing to help.
What are you willing to commit and to measure?
Do I just want to grow my church, or do I want to see my community better?
Cast a compelling vision: we want to lead a church that pastors a city
If you reach the people no one wants to reach, you'll reach the people everyone wants to reach.
Charles Stone,  Author, Stonewell Ministries
Cultivating inner quiet is necessary for a healthy soul. If your soul isn't healthy, you can't lead well. If you can't lead well, you can't sustain church growth.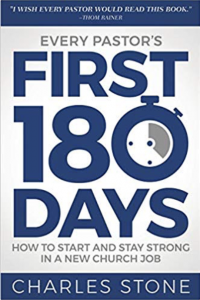 How to cultivate inner quiet: holy noticing.
Inner quiet is holy noticing. It's an art… noticing with a holy purpose God and his handiwork, our relationships, and our inner world of thoughts and feelings.
See Charles' book: Every Pastor's First 180 Days: How to Start and Stay Strong in a New Church Job
Brady Boyd, Senior Pastor, New Life Church, Colorado Springs, CO
Whoever is kind to the poor lends to the Lord, and he will reward them for what they have done. Proverbs 19:17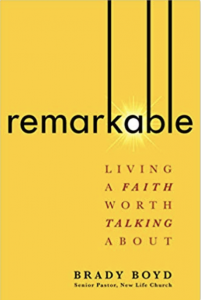 Where are the greatest areas of pain in our city that are not being met? If it's not being met, can we help?
Don't do things that are already being done. 
See Brady's book: Remarkable: Living a Faith Worth Talking About
Glenn Packiam, Lead Pastor, New Life Downtown, Colorado Springs, CO
1. Join people on the journey.
Listen to their pain. Understand their stories.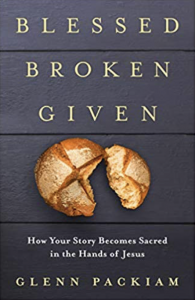 2. Tell a more beautiful story.
God's story begins with a beautiful creation and has a hopeful ending. All things will be made new.
3. Offer radical hospitality.
Place us in different settings so we can grow hearts for people who are different than us.
See Glenn's book: Blessed Broken Given: How your Story becomes Sacred in the Hands of Jesus
Chip Bennett, Founding and Senior Pastor, Grace Community Church, Sarasota, FL
What's a win at your church? In each department?
Their Win: people are engaged in ministry in the church and engaged in ministry outside the church. How many people are involved in ministry In and Out?
Service is what really keeps people engaged.
Craig Springer, Executive Director, Alpha USA
There has been a shift in evangelism. It is proclamation with conversation.
Being listened to is so close to being loved that the average person cannot tell the difference. David Augsburger
Qualities of a good person to talk with about faith:
Listens without judgment.
Does not force a conclusion.
Grant Skeldon, Founder, Initiative Network
Is your staff making disciples? If it matters, you will measure it. Talk about who they are discipling.
Don't measure success by your seating capacity. Measure it by your sending capacity.
A.J. Mathieu, President and Lead Guide, The Malphurs Group
Some churches give upon revitalization too soon. They don't give the plan time to grow.
Some churches go back to watering weeds. Don't bail when it gets hard. Give the seeds time, resources, and attention.
Turning a church around is doing the right things, the right way, for a long time. 
Tim Lucas, Founding and Lead Pastor, Liquid Church, Parsippany, NJ
Service is the new evangelism.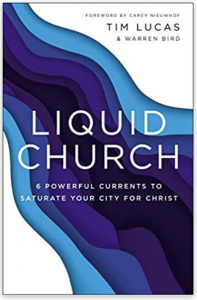 Use missions evangelistically. People want to go to Saddleback's Base Path #3 first – to serve. 
Go all in on one global cause.
If you ask people to care about everything, they'll care about nothing. Go deep in one thing.
See Tim and Warren Bird's book: Liquid Church: 6 Powerful Currents to Saturate your City for Christ
Alan Briggs, Author and Lead Creative at Stay Forth Designs
We're living in the age of burnout. We live in a constant state of pastoral overwhelm. Impact has become the idol.
Instead, do less. Focus.
The Tipping Point is 16%. 16% can change a church culture. We're going for total saturation, but all we need is 16-25% who will go with us.
Don't bemoan Pareto's 80/20 Principle, but lean into the 20 percent. Don't be distracted by the crowd, but disciple the few. 
Invest in a few people consistently. Give your best energy to a few in your inner ring.
How can you redirect 3 hours a week of your best energy to your inner ring?
Ministry is not transactional. Its's transformational. Is your team closer to Jesus because they're closer to you?
How do we get whelmed? Not over or under.
God doesn't need us, but he chooses to use us.
Tom Lundeen, Senior Pastor, Riverside Church, Big Lake, MN
Don't try to make everyone an evangelist.
Equip them to be a witness. To pray and to invite to church.
Lee Strobel, Best Selling Author
Evangelism not a monologue. It's a dialogue where you ask questions and don't give pat answers.
Start with: "If you could ask God any question, what would you ask?"
80% will ask, "Why does God allow suffering?"
Instead of giving an answer, ask a follow up question: "Of all the questions in the world, why do you ask that?"
Then they'll give you the suffering they've faced, and you turn it to caring for them, offering them the Jesus who cares.
Do more listening than talking.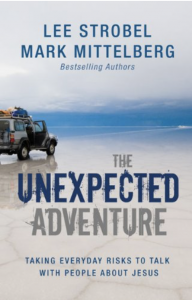 The first question they ask, may not be their real question. If you pontificate, they won't go to their real question.  If you listen, then they'll get to their real issue.
New evangelism principles:
We are not afraid of questions. We honor them.
We are less arrogant, and more loving. Gentle and respectful.
We validate non-believers as people who matter to God.
We understand that apologetics and evangelism are a process, not an event.
We recognize that a story is sometimes as powerful as a statistic.
We don't pretend we're smarter than we really are.
We relax in the fact that the Holy Spirit is superintending all that is going on. God has our back. We're not in this alone.
We train our congregations in evangelism and in apologetics. Teach our kids apologetics.
We have an unfair advantage in the marketplace of ideas. We have truth on our side. 
See Lee and Mark Mittelberg's book: The Unexpected Adventure: Taking Everyday Risks to Talk with People About Jesus
What's Next?
Get the Digital Access Pass from the 2019 Outreach Summit to listen to all the sessions for $79.
Decide to go to the 2020 Outreach Summit, October 6th-8th. Register soon for the best rates.
Further Reading
Read the Outreach 100 Magazine to hear more stories of the fastest growing, largest, and most reproducing churches.
Learn more about outreach and evangelism ideas by reading a book by one of the Summit speakers above.
Blessings!
---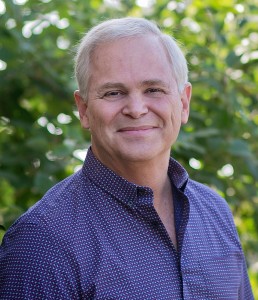 Hal Seed is the founding and Lead Pastor of New Song Community Church in Oceanside, CA. Hal mentors pastors to lead healthy, growing churches. He offers resources to help church leaders at www.pastormentor.com.
Start Here to learn more about the resources available for you at PastorMentor.