All of us who lead people have our own personal and political opinions. We can't help it. We're human.
But as those commissioned to shepherd the flock of God, our thoughts ought to be first about caring for our people.
I pastor a diverse church. Following the election, a ton of New Songers were hurting and a ton were elated.
So I wrote the following post to them. I think this is an important time to encourage your flock.
Please join me in praying; and use all or part of this post to encourage the people you care about to pray for our country.
A Prayer for our Nation Today
The election results were surprising to just about all of us. As in every election, some of us are hurting this morning, while others are happy. I want you to know that I am hurting with you who hurt, and rejoicing with you who are rejoicing.
I wanted to write to you to let you know that I care more about each of you than about any election results. One of my delights is watching God work in us together! And one of the miracles of our church is that we love each other and work and worship together because of Jesus and in spite of politics.
If you're disappointed with the results, remember that God is still on His throne.
Daniel 2:21 says,
"He sets up kings and deposes them."
We may not know what He's up to, but He's always up to the redemption of our world and the blessing of your life. Keep the faith. He is not through with your dreams!
If you're elated, remember that the leaders of our nation have some power, but we who know Jesus have even greater power for change and good in our world, because we have the power of Christ within us. Our love for our neighbors, our sharing of the gospel, and our prayers for people are more powerful and effective than just about any laws or actions enacted in Washington.
Psalm 118:9 says,
"It is better to take refuge in the Lord than to trust in princes."
I encourage everyone to be in prayer for both our presidents.
1 Timothy 2:1 says,
"I urge, then, first of all, that requests, prayers, intercession and thanksgiving be made for everyone – for kings and all those in authority."
Please pray for President Obama, and for President-Elect Trump as well.
Here is my prayer for our nation:
"Lord, I thank You that You are sovereign over the affairs of our nation. I ask for Your guidance and wisdom for President Obama as he completes his term of office. Please surround him with godly counsel, and with Your protection and direction. And please bring him into relationship with You, if he doesn't already know You.
Likewise, Lord, I pray for President-Elect Trump as he prepares to take office. Surround him with godly counsel, guidance, and protection as well. Bring him into relationship with You if he doesn't already know You.
Thank you for the good You have done in our nation, and through our nation.
Please continue, and please increase the good things You have in store for us. And increase the fruitfulness and effectiveness of every one of us as we attempt to serve You.
Use us to reach our corner of the world, and use our missionaries to reach every corner of the world. In Jesus' name, Amen!"
Blessings!
Hal
Related Posts
---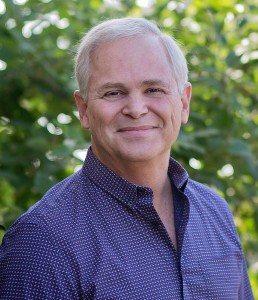 Hal Seed is the founding and Lead Pastor of New Song Community Church in Oceanside, CA. He mentors pastors who want to lead healthy, growing churches with resources at www.pastormentor.com.
Start Here to learn more about the resources available for you at PastorMentor.