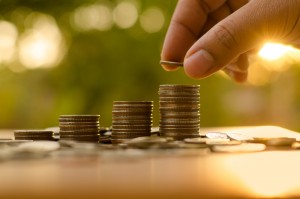 What would you do with another 4-10% of your annual budget to use to honor God and expand ministry?
We began having Christmas offerings eight years ago and through them have funded church planting and marketing for outreach, building out new offices and a prayer room, updating our lobby, and benevolence for military families.
The Christmas Offering has become an essential part of our financial strategy. Here are 5 secrets that shape its success.
1. A Christmas Offering is an Opportunity for Spiritual Growth
It's a given that a Christmas offering is good for your church finances, but the surprise is that it's good for your church people.
Robert Morris explains in his book The Blessed Life:
"Giving touches at the core of so much of what God wants to do in our lives. God wants to work miracles in our lives, and many times He starts working miracles in our hearts regarding financial obedience."
Stewardship is a key indicator of discipleship, and it's good for your congregation to be challenged to grow in their faith and generosity. A Christmas offering is an opportunity for spiritual growth.
Here's how giving forges growth:
First, we experience the generosity of God (John 3:16, Romans 6:23). We love him because he first loved us (1 John 4:19).
Then, we learn about his desire for us to become generous and about his principles of generosity. To become generous, we must understand that he owns it all and entrusts a portion to us to manage for him. We learn that our investments for God reap eternal rewards (Matthew 6:21) as well as temporal blessings (Luke 6:38, Malachi 3:9-11).
Next, we grow in generosity as we practice generosity, experiencing the joy of giving and the blessings that come from giving.
No doubt Jesus has walked you personally down that road of surrendering your resources to him, and then experiencing joy and blessing. We want that for the members of our church, too, and a one-time offering is good practice.
2. A Christmas Offering Raises Vision, Excitement, and Momentum
People want to give at Christmas and every non-profit within reach offers an opportunity. Your church should be among the most meaningful places to invest their money and live out their generosity.
A Christmas offering demonstrates that your church is reaching out and participating in important projects. Use the Christmas offering to fund things you would like to have in your regular budget, but struggle to afford, like building upgrades, marketing for local outreach, and missions projects.
You have a choice, pastor. If resources are chronically short, you can downsize, but unfortunately, you'll probably stay downsized.
Or you can work the upside. Rather than spending less, raise more. Instead of cutting back ministry, believe that God is able to provide. Not scarcity. Abundance. Choose to be a wise, courageous, and prudent leader who calls your congregation to participate in kingdom-building projects.
A Christmas offering is an excellent opportunity to ignite vision, excitement, and momentum.
3. A Christmas Offering doesn't Compete with Year-End Giving.
Some pastors are wary of an offering for special projects in December because they rely on year-end giving to meet the budget. We've found that they don't compete, instead they tap into two different pockets of giving.
There are five pockets of giving: the general fund, missions, capital improvements, benevolence, and designated giving.
The year-end gifts for the general fund come from big givers with tax considerations, faithful givers who got behind but want to give a tithe, and sales and C-suite guys who get year-end bonuses.
The Christmas Offering taps the other pockets. We ask everyone as they are making their lists of gifts to buy for their friends and family to give their best gift to Jesus.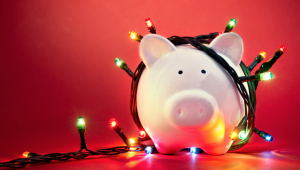 4. A Christmas Offering is a Multi-Month Project.
It's more involved than making an announcement for a couple of weekends, and passing the plate on Christmas Eve. A Christmas offering is a project that begins with planning in September and ends with evaluation and follow up the following February.
You can get an overview of the timeline here.
5. A Christmas Offering has a Rationale.
We choose two projects each year. We have found that with only one project, we risk not connecting with everyone's motivators, but that more than two projects takes too long to explain and gets confusing. Two is the sweet spot.
We use three criteria to choose our projects:
What do we believe God is calling us to do, but we haven't been able to fund?
What will strategically move our church forward?
Which two projects balance each other with a home front and an outreach emphasis?
The decision about the projects is made in September.
Get the Christmas Offering Kit.
Get all the info you need to make it easy to have a successful Christmas Offering.
---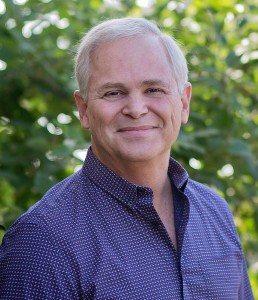 Hal Seed is the founding and Lead Pastor of New Song Community Church in Oceanside, CA. He mentors pastors who want to lead healthy, growing churches with resources at www.pastormentor.com.
Start Here to learn more about the resources available for you at PastorMentor.