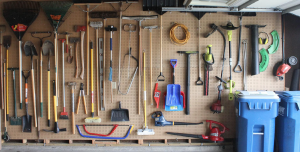 Do you have pipe dreams for your church?
Visions of what you would like to see, but maybe won't.
My pipe dream would be to see our church so well organized that everyone knows exactly what to do. Our greeters would welcome people just right every time. The nursery workers would have mad baby skills.  The student small group leaders would lead powerful, life-changing discussions with teens.
Nah, pop that pipe-dream delusion. People are messy and we're in the people business so churches are going to be messy, too.
Maybe.
Or maybe that's just an excuse, and the truth is that messy churches are just chaotic.  Disorganized.  And less than effective.
How to Get Better
What if a little bit of effort could make your church less messy?  Like spending a morning cleaning up the piles on your desk or the stuff in your garage.
If you knew how to get your church more organized, would you do it?
Michael Gerber's classic book for small businesses, The E-Myth Revisited, gives us a game plan for organizing our churches. He writes to small business owners challenging them to develop systems in their business that are so finely tuned that the business can be reproduced as a franchise – a la Starbucks.
His lessons hold true for churches: organizing our ministry positions systematically so that our staff and volunteers are able to get their job done right every time.  And the result is a church experience that meets expectations and satisfies needs. Every time.
More people would want to come to your church.
The 7 Steps to the Church of your Dreams
Translating what Gerber says into church-world gives us seven steps to a church that is organized and reproducible – like in our dreams. Here are the seven steps:
1.  Scratch out on a blank piece of paper an org chart of every staff and volunteer position in your church. Include the positions that you wish you had and write a number next to those that require more than one person.
2.  Now write in the names of people who are in those positions. Some people will be in multiple boxes. Your name may be in a bunch of boxes.
3.  Look it over and add in any new or overlooked positions or any people that you left out until you are satisfied that it is a decent representation of your church.
4.  Now pick a ministry position that requires multiple people – like greeting – and think through what kind of greeting you want someone to experience from the time they pull into the parking lot to when they take their seat in the auditorium.
5.  Then turn that mental scenario into a list of everything a Greeter should do to maximize the experience of people coming in to church. That checklist becomes the training tool for your greeting team.
6.  If you aren't the person directly responsible for that team, but you oversee the person who is, then have a meeting with that leader to walk them through what you see as best practices for the greeting team, get their input and buy in, and ask them to equip the greeters with this checklist – every weekend.
7.  Then repeat that process with all the other volunteer positions in your church that are easy to do and require a team who all do the same thing.
Work on Your Church
As you make the shift to checklists of best practices for these sorts of tactical positions, Gerber says, you become a manager of the system instead of a doer of the job.  Then you can work in a higher level strategic role – working on your church instead of in it.
And your church becomes more organized and more able to attract people because they consistently receive a great experience.
What's Next?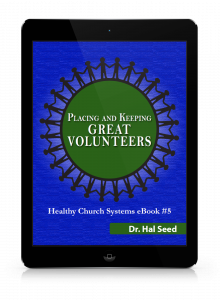 Take a few minutes now and start scratching out your org chart.  What volunteer position do you want to work on first?
Organization doesn't have to be a pipe dream at all.
Further Reading
---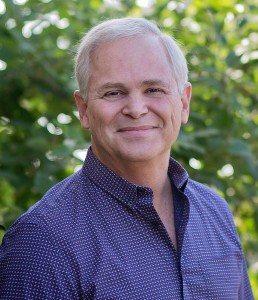 Hal Seed is the founding and Lead Pastor of New Song Community Church in Oceanside, CA. He mentors pastors who want to lead healthy, growing churches with resources at www.pastormentor.com.
Start Here to learn more about the resources available for you at PastorMentor.