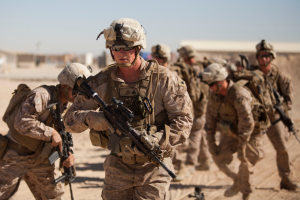 I've seen squared-away Marines wipe away their tears during church.
I've had people tell me that they don't know why, but they cry every week during church for months when they first start coming.
I know why, and I bet you do, too.
There is a spiritual transaction that happens when we come to church open and ready to receive. Jesus meets us and works in us.
I've also seen people who were once faithful, committed, enthusiastic, motivated followers of Christ slip away from church.  Slowly. Missing a weekend now and then, then every month, then more and more until you realize they aren't coming any more.
Coming to church on Sunday means something spiritually, so that makes it a battle ground. The enemy wants it that way.
Getting in the car is a battle.
Five Reasons Why People are Coming to Church Less Frequently
I think we will all agree that even our most faithful people are coming to church less frequently.  It's not just your church.  It's a culture-wide phenomenon. Here are five reasons why:
1.  So much competition on Sunday mornings. Kids sports. Every city's festival, race, professional sport, or farmer's market. We live in a culture that clamors with attractive alternatives.
2.  Social proof is against going to church. Selfies of everybody doing those fun things glare at us when we check our screens.
3.  People are busy and tired and sometimes a morning at home is appealing. They feel a legitimate need for leisure and free time.
4.  Families aren't traditional and it's often not possible to get everyone on the same page and in the same place.
5.  People feel less bound by what they ought to do, so they only go to church if they want to.
It's no wonder that even our most committed families don't come every weekend.  There is so much to keep them away.
Three Things you Can Do to Raise the Value of Coming to Church
What is the right thing for us to do?  Do we stand on sacred ground and insist on an every Sunday commitment.  Well, if that works for you.
It might be more effective, and it's probably easier, to use a carrot instead of a stick. Since the ought-to has lost its power, lean in to the want-to.
1. Make every weekend as amazing as you can.
Make your church the fun, friendly place to be. Make it an experience that meets their felt needs. Make it relevant to the kids and teens. Do great assimilation and connection.
2. Teach how important it is to come to church.
Cast vision. Explain the benefits.  Be sure your congregation understands the value of being in church and the danger of the pull away.
3. Join us in the nationwide I Love Sundays campaign.
Outreach, Inc. has released a gift book I wrote called I Love Sundays, and a four-week church campaign kit and small group materials.
Let's not surrender. Let's fight for Sundays.
What's Next?
Consider the benefits of teaching your church to love their Sundays:
---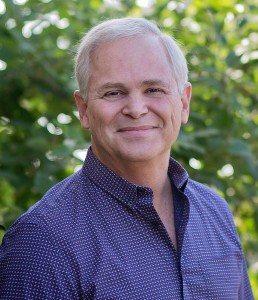 Hal Seed is the founding and Lead Pastor of New Song Community Church in Oceanside, CA. He mentors pastors who want to lead healthy, growing churches with resources at www.pastormentor.com.
Start Here to learn more about the resources available for you at PastorMentor.