How a Retired General in Israel Gives Us a Master Class in Courage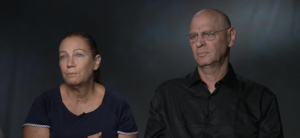 The retired Israeli major-general, Noam Tibon, drove south on Saturday, October 7th, his wife, Gali, beside him. His son had called to tell him they heard automatic gunfire and Arabic outside the window of their home on the kibbutz Nahal Oz.
Tibon drove toward the danger on a personal mission to save his son, daughter-in-law, and two preschool granddaughters.
At the scene of the music festival massacre, they came across a couple who had hidden from the Hamas terrorists, and diverting from their rescue mission, the general and his wife drove them to safety.
Further south, they picked up a soldier who was willing to fight with them, left Gali at a safe spot, joined in a gun battle, drove the wounded to Gali who shuttled them to the hospital, and came across another retired general, Israel Ziv, who drove them to the kibbutz.
They arrived at the kibbutz to find Israeli special forces, and the kibbutz defense team, battling the terrorists, and they joined in this fight.
Finally, after ten hours, he banged on the window of his son's safe room. "Amir, it's Dad." His granddaughter cried out, "It's grandfather!"
​Watch the Story Here or Read about it Here.
Lessons for Pastors from the Retired General
What inspires you in this story?
He was courageous.
Tibon didn't wait for others to do the dangerous work. He knew he had battle skills and he charged ahead.
Pastors have the skills to do dangerous work, too, in people's lives. We go into battle every day in ministry, every time we step into the pulpit, or counsel a troubled person, or meet with a discouraged leader, or share the way of salvation.
It takes courage to be a pastor and battle for people's souls and lives. You can move through your days, from battle to battle, with courage like the general.
Be strong and courageous; don't be terrified or afraid of them. For the Lord your God is the one who will go with you; he will not leave you or abandon you. ~ Deuteronomy 31:6
He fought for his family.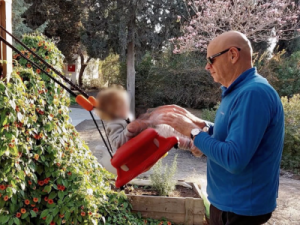 Noam didn't just hope that his son's family would be okay, he fought for them. He risked his life, repeatedly, to rescue his granddaughers.
You fight for your family, too. By praying for them. By speaking truth and God's Word to them. By making your home a place of security and belonging.
So then, just as you have received Christ Jesus as Lord, continue to walk in him, being rooted and built up in him and established in the faith, just as you were taught, and overflowing with gratitude. Be careful that no one takes you captive through philosophy and empty deceit based on human tradition, based on the elements of the world, rather than Christ. ~Colossians 2:6-8
He helped people along the way.
Time was of the essence. Every distraction held another danger. But the general did what was right. He is a modern-day Good Samaritan (Luke 10:32-34) who helped survivors and fought battles even though it hindered the rescue of his own family.
You help people at personal cost all the time. Often only Jesus and your family know.
Therefore, my dear brothers and sisters, be steadfast, immovable, always excelling in the Lord's work, because you know that your labor in the Lord is not in vain. ~ 1 Corinthians 15:58
He enlisted the help of other fighters.
He asked a group of soldiers for help, but only one went with him. His old colleague, retired general Israel Ziv, was there to give a ride, and fight the battle that day.
Some won't want to go with you, but you will find others who are courageous and ready to fight for God's kingdom with you. Watch for fellow soldiers, and honor those who stand with you.
And God is able to make every grace overflow to you, so that in every way, always having everything you need, you may excel in every good work. ~ 2 Corinthians 9:8
May the courage and the character of retired major-general Noam Tibon be an encouragement to you as you fight the good fight of a ministry life.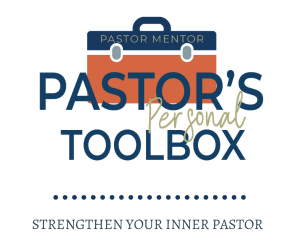 Have you Heard the Story of How Watching and Being Ready Saved Lives in Israel?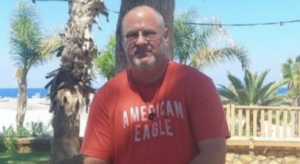 Eran Tzoref had the habit of doing something different when the air raid sirens sounded. Instead of heading into the safe room with his wife, he would climb up the hill to the old stone tomb near his house and watch the iron dome do its thing.
He was on the neighborhood security response team for his kibbutz near the Gaza border. Their head of security, seventy-two-year-old Baruch Cohen, did something different, too. He took the training of his team seriously. They maintained their weapons and drilled more than seemed necessary.
On Saturday, October 7th, as Eran climbed to his usual place on the hill to watch the iron dome blowing up incoming rockets, he saw a line of motorcycles and trucks filled with Hamas terrorists headed toward his kibbutz. He called his family, their defense team was activated, and they took up positions on the hill.
They battled the terrorists and held them off until the army arrived seven hours later and finished the job. 500 people in their kibbutz were saved that day from the fate of other nearby kibbutzim.
This story of victory on a dark day has a spiritual lesson for us.
These warriors in everyday clothes defeated the enemy because they were watching, and because they were ready.
Watch. Be ready.
That's what the Bible tells us to do:
Be alert and of sober mind. Your enemy the devil prowls around like a roaring lion looking for someone to devour. Resist him, standing firm in the faith… 1 Peter 5:8-9
And pray in the Spirit on all occasions with all kinds of prayers and requests. With this in mind, be alert and always keep on praying for all the Lord's people. Ephesians 6:18
For most of us, watching and being ready in the spiritual realm is to be prayerful. It's doing battle in prayer for our families, our churches, our cities, our nations.
Let's watch, and be ready spiritually.
What's Next?
How can you live and preach these stories from the war in Israel?

---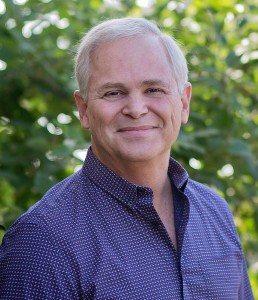 Hal Seed is the founding and Lead Pastor of New Song Community Church in Oceanside, CA. He mentors pastors who want to lead healthy, growing churches with resources at www.pastormentor.com.
Start Here to learn more about the resources available for you at PastorMentor.