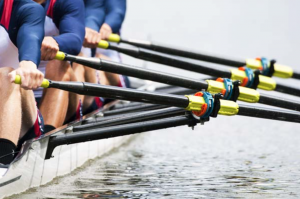 You can be your church's best asset.
A few years ago a new staff member set an appointment with me to ask one question."How can I become the best staff member you've ever had?"
In twenty years of ministry, no one had ever asked me that question. I took a few days to think about it.
Here are my top ten indicators of a great staff member:
1. Do you ask for input?
Asking for input opens a door that only you can open.
When your supervisor tells you what he or she wants you to do, they're giving a directive.
When they tell you what you're doing wrong, they're giving criticism.
But when you open the door and ask for feedback, your supervisor gives you coaching.
There's a big difference between those three.
But when you open the door and ask for feedback, your supervisor gives you coaching.
When my staff member asked, "How can I become the best staff member you've ever had?" he was saying, "I'm on your team. I want to do what you want me to do. I want to be an asset. This isn't about me, it's about the church." His stock went up in my book just by asking the question.
Here are a few similar questions to ask your pastor or supervisor:
What do you see as the most important task on my list of responsibilities?
If I could accomplish one major initiative for our church this year, what would it be?
If I could only get one thing done for you this month, what would it be?
What's the one thing you'd like to see me doing better?
Is there anything you see me doing that I shouldn't be doing?
2. Do you do the job that is prescribed for you?
Before you were hired, the powers that be spent a fair amount of time developing your job description. Read it over at least once a quarter. Bring it to your boss and talk through each item from time to time.
As your responsibilities morph, update your job description accordingly.
3. Do you embody your church's vision?
Healthy organizations only have one primary vision-caster. In the church, that's the Lead Pastor. The job of staff is to confirm the vision, spread the vision, and carry out the vision.
Great staff members can recite their church's vision verbatim. They know where the pastor is trying to take the church, and they are actively working to help him get it there.
4. Do you pray for the church?
It's music to my ears when a staff member says, "I was praying for the church this morning." I love to hear every detail. Knowing others are praying for this precious Bride of Christ encourages me that I am not alone in carrying the burden of the church's fruitfulness.
5. Do you set personal ministry goals?
Great staff members are so focused on fulfilling the church's vision that they develop annual, quarterly, and monthly goals for their area of ministry that steer the church towards the vision. Every December, pray carefully about the goals you want your ministry to achieve.
Develop a short list of goals, with deadlines. Ask your supervisor to refine the list with you.
Once your goals are written, figure out what portion you can achieve in the first month and quarter. Then rinse and repeat on the first of every month.
Post your goals where you can see them. I post mine on the bulletin board over my desk. Some of my goals get accomplished by accident. Never underestimate the power of subliminal messages!
In most organizations, the supervisor takes the initiative to ask, "How are you doing with accomplishing your goals?" Don't wait for this question. Bring a written report every quarter of the progress you're making. Doing this will make your pastor's day!
Once you've presented your report, ask him for input. "Am I doing all that you'd want me to do?" "What should I be doing differently?"
6. Do you grow your ministry area?
Chances are that if you're doing your job as prescribed, embodying the vision, praying for the church, and pursuing great goals, your area of ministry will be growing. But make sure it is.
The primary reason you were hired was to grow your area and the people who serve in it. As your ministry and the people in it grow, your pastor will be blessed and point to you as an example of how he wants everyone to perform. When he does that, you'll know you've become one of the best staff members he's ever had.
7. Do you help raise funds?
Your pastor carries the chief financial burden for your church. He helps develop the budget and monitor it closely. Mediocre staff members sometimes think, "Generating income isn't my responsibility," but it is.
Leadership in the church includes financial leadership in the church.
Teach people to tithe. Thank people for donating. Keep informed of the church's cashflow. Every member of my staff tithes personally. They've all pledged towards our current capital program. One member of my staff has raised money from outside the church.
That's a great staff member!
8. Do you help outside your area?
On high-performing teams, sometimes lines of responsibility get blurred because everyone is committed to helping everyone else. I love it when one of our campus pastors helps the graphic designer or when one of our worship pastors helps the IT guy.
One of the sweetest phrases heard in great churches is, "I'll help you with that."
9. Do you continue to grow?
You may not have thought about this recently, but your pastor is. He is your pastor and you're one of his sheep. He loves to see you grow!
You bless him when you share what you've learned from God's Word, or from a book, or a conversation. You bless him when you learn of new or better ways to get ministry done. You bless him when he sees you living in closer union with the Holy Spirit, or deepening in character.
Your job may be your job, but your life's work is to become like Christ.
No one is cheering for your growth more than your pastor.
10. Do you take initiative?
Mediocre employees think inside the box of their area of responsibility. They'll walk past a piece of trash in the parking lot or a broken chair in a classroom. If they notice a system in the church that isn't working well, they may think, "That's not my job."
Great staff members care about the over-all health of their church. They bend down and pick up the trash. They take the broken chair to the person who can fix it. And they tactfully suggest ways a broken system can be improved, even if it's not in their area of oversight.
Last week, we hosted 400 children and their families for our annual Kids Camp.
On Monday, I suggested to this staff member that it would be fun to treat the camp to hot dogs one afternoon. He immediately said, "I'll take care of that." Forty-eight hours later he and his team fed our entire Kids Camp. It was fun to watch families eat, but even more fulfilling to see the servant attitude that had grown inside my staff member's heart.
By God's grace, I have an entire team of what may be the best staff members in the world. This list isn't just theoretical, they display it every day.
What's Next?
1.Download the list and take it to your prayer time. Are you your church's best asset?
2. Share it with your leadership team.
Further Reading
---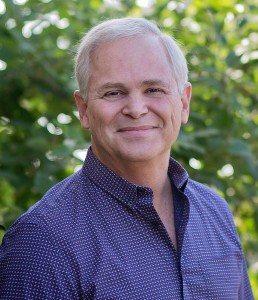 Hal Seed is the founding and Lead Pastor of New Song Community Church in Oceanside, CA. He mentors pastors who want to lead healthy, growing churches with resources at www.pastormentor.com.
Start Here to learn more about the resources available for you at PastorMentor.