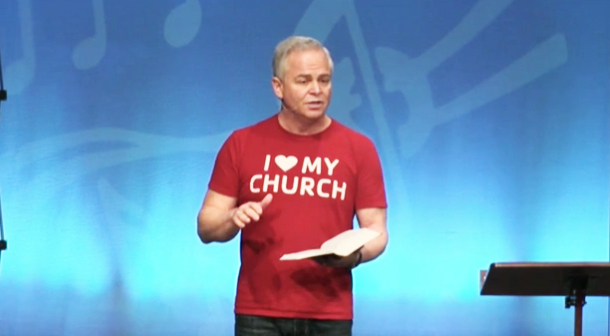 January 2014
In light of New Song's recent "I Heart My Church Weekend," here are a few insights into why I LOVE My Church that may give you a renewed passion for yours!
Jesus Loves His Church
A quick read of the book of Acts or the letters in Revelation proves that Jesus loves his church. He died for it, prays for it, lives for it, and is going to return for it.
Let's be honest, it's not easy to love the church. It's easy to love Jesus. Loving his Bride is another story. Churches are filled with frail and fault-riddled people. Every church has a unique personality. All are loved by Jesus, but not all are loved in equal measure by each of his people.
In my case, I happen to attend, pastor, and love the church I get to lead. It's not perfect, but here are ten traits I love about New Song Church.
1. It's Not About Us.
We place a higher priority on what Jesus wants than on what we want. In my experience that's rare. It has to be fostered, nurtured, celebrated, and constantly reinforced. We are by nature, self-focused beings. I love my church because, as well as we can, we focus on Jesus and his agenda above our own.
2. It's Incredibly Fruitful.
Last year we saw over 1,600 people express first-time faith in Christ. Being in a family that abounds in new believers is not only exciting, it's stimulating.
New believers have zeal that can wane in older believers. New believers ask questions that the rest of us need to have asked. New believers are eager to learn, willing to serve, and open changing old habits.
But the best part of fruitfulness is the sense of blessing that comes from knowing that the Father of the Universe is granting you the joy of watch an eternal life be born and entrusting you with the care and feeding of his most tender infants.
3. It's Responsive.
I love my church because when I get a leading from the Lord, they're open to it. They say, "We'll support you pastor. We'll go with you. We'll make that change/ improve that program/ start that ministry."
There is freedom in the Spirit when the church not only trusts, but truly wants to follow its pastor. By God's unspeakable grace, I get to lead a church like that.
4. It's Caring.
Yesterday morning, a pregnant lady from one of our campuses went to the hospital with complications. One prayer request was sent out, and a dozen members of that campus responded with prayer and concern within a few hours. At the end of the day, she went home feeling loved by her church family and healed by her Lord.
Church members ought to treat one another like family members, but New Song goes beyond that. Last week, I received a request that we hold a benefit concert for a family with a sick child. The family doesn't attend our church, or any church. One of our members just wanted to do something to help with their medical bills. I love that my church is filled with caring people.
5. It's Diverse.
Years ago someone told me that Sunday morning is the most segregated day of the week. I thought it ought not be so.
The Body of Christ in heaven is made up of every ethnic group. The church on earth ought to be like that too. Thanks be to God, my church is filled with people from different countries, different backgrounds, different continents, and different life-stages. Red, brown, yellow, black and white, we are precious in his sight! This is one of the things I love most about my church.
6. It's Entrepreneurial.
Members of my church have founded mission societies, church-marketing companies and database management enterprises. A lady started a recycling ministry to help the poor in Africa while helping our community "go green."
We're not a church with a lot of dollars, but we are a church with a lot of dreamers. Through those dreamers, we do a lot of vicarious good in the name of Christ and His kingdom.
7. Its Unified Staff.
I've heard of churches where staff members complain or bicker. Thankfully, we have a staff that genuinely likes each other, loves our vision, and enjoys working here. I love supporting them, training them, and working with them.
8. Its Help with My Family.
My kids grew up in this church. Part of why they love God so much is because of the love of God they received from the New Song family.
My children were given the freedom to be themselves, make mistakes, and be children. They were discipled by older believers who supplemented what we were modeling at home. Not once in their childhood or teenage years did anyone say, "You should act better, you're the pastor's child." Since so many of our people didn't grow up in a church, they didn't have expectations of the pastor's kids. I am so grateful for that.
9. Its Commitment to Church Planting.
The most effective apple trees don't just produces apples. They produce more trees that produce more apples. I'm grateful to be part of a church that is planting a church per year locally and training church planters to plant 20,000 churches globally.
10. It's Full of Marines.
My church is located just south of Marine Corps Base Camp Pendleton.
A significant percentage of our church is Marines. I love their willingness to take on hard jobs, face danger and serve our country. While I hate the fact that Uncle Sam moves my men every three years, I love that I get to be part of a church that sends out a sizeable number of members every year to serve in other cities and countries – and at government expense.
I'll admit again, my church isn't perfect. We have lots of worts to work on. But Jesus is working on them daily – which may be the most important reason I love my church!
What's Next?
Why do you love your church? Make a list and be thankful!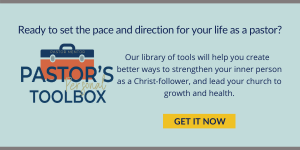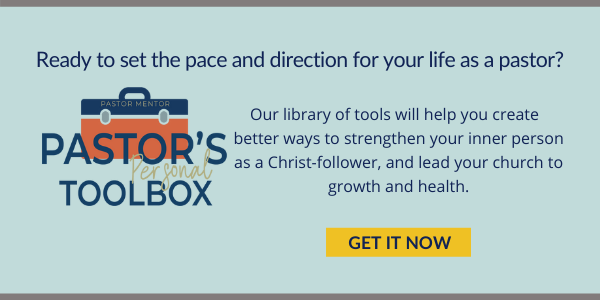 Further Reading
---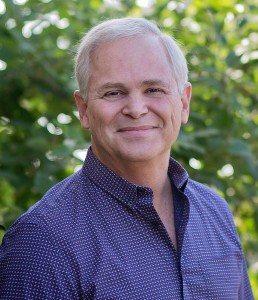 Hal Seed is the founding and Lead Pastor of New Song Community Church in Oceanside, CA. He mentors pastors who want to lead healthy, growing churches with resources at www.pastormentor.com.
Start Here to learn more about the resources available for you at PastorMentor.