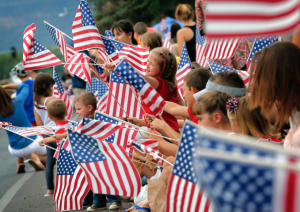 If you could create a new national holiday, what would it be like? When would you hold it? What would you call it?
If I could create a holiday, here's what it would look like…
This new holiday would be one that draws families together. Not for yard work or sports competitions or a day in the mountains.
I'd create a holiday that draws families together around personal growth, significant values, and healthy times for bonding.
This holiday would put back into people instead of taking more out of them. The day would be designed to refresh, refuel and refocus on things that really matter.
The day would encourage people to slow down, get out of the fast lane and build wholesome memories together.
The day would include God. More than include God.
He'd be at the center of the day.
Here's when I would hold it…
I'd hold this new holiday a few weeks after school got started. When people felt like they were getting back into that no-rest rut of work, school, and extra-curricular-sports.
I wouldn't schedule this holiday for another Monday.
Taking another Monday off from work doesn't lighten most people's loads. It just means they have to cram five day's work into four.
I'd schedule this new holiday for a Sunday. The perfect day to refresh, refuel and refocus.
Here's what I'd call it…
I'd call the day: Nati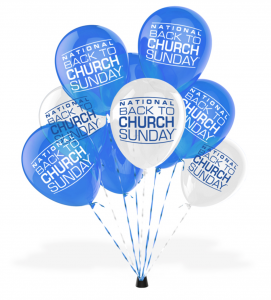 onal Back to Church Sunday.
Because so many of the things our nation needs are what God intended for Sundays in the first place.
God intended Sundays for refreshing, refueling and refocusing.
God intended Sundays for slowing down. For honoring Him. For reflecting on the most important things. For resetting the rhythm of our lives. And for deeper bonding and reconnecting with family and friends.
God created Sunday to be the best day of your week, every week.
Ten years ago, I sat down with my staff and brainstormed how we could help people who have dropped out of church reconnect with God and his people.
Lots of people drop out of church during the summer.
They don't mean to. It's just that they go on vacation and get involved in Sunday sports leagues and, without really deciding to, they stop going to church.
So we decided to do something about that.
On a Sunday in September, we invited everyone in our database to come for a special day.
We called it Back to Church Sunday. I preached on the importance of church. We had some special activities for kids. We held a barbecue afterwards.
The event went so well that Outreach, Inc. decided to share it with the nation. In 2009 they announced the first National Back to Church Sunday. The event has been gaining momentum ever since. This is the 10th anniversary year.
The average church that participates in National Back to Church Sunday sees a 25% jump in attendance that day.
National Back to Church Sunday is a holiday here to stay. I hope your church will participate in it. It could become one of the most important days on your church calendar.
If the holiday goes the way I'm hoping, Sundays will return to being a day of refreshing, refueling and refocusing for America.
I think this is what God intended from the beginning.
What's Next?
Explore the Back to Church Sunday website and decide to participate this year.
Learn more about the church campaign I wrote to use with Back to Church Sunday.
Further Reading:
---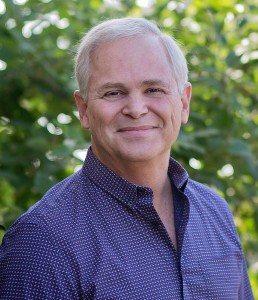 Hal Seed is the founding and Lead Pastor of New Song Community Church in Oceanside, CA. He mentors pastors who want to lead healthy, growing churches with resources at www.pastormentor.com.
Start Here to learn more about the resources available for you at PastorMentor.