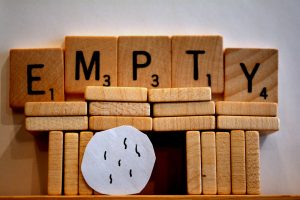 The days leading to Easter bring me a mix of excitement, hope, and nerves.
How about you?
Easter is coming. You're trying new things. Working to attract people to your church. There are a lot of moving pieces.
Easter can cause pastoral anxiety like a groom waiting for his wedding.
After all, Easter is the most important day on every pastor's calendar. What if our celebration winds up being only average? What if visitors don't come? What if nobody comes to Christ?
These are legitimate questions.
We don't want to fail God. How do we guarantee a win for God on Easter?
What you Must Do as you Prepare for a Big Weekend
You must pray. And then pray again. And then pray some more.
"The prayer of a righteous person is powerful and effective." James 5:16

"I want the men everywhere to pray, lifting up holy hands…" 1 Timothy 2:8

"Ask and it will be given to you; seek and you will find; knock and the door will be opened to you. For everyone who asks receives; the one who seeks finds; and to the one who knocks, the door will be opened." Matthew 7:7-8
Not a few hurried arrows, but intentional prayer that frees up the forces in heaven to bring power and blessing on your church this Easter.
Here's how.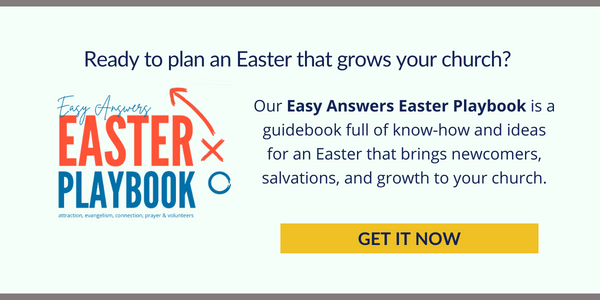 3 Things that Build a Prayer Covering over your Church before a Big Weekend
1. Get away for a Day of Prayer.
Nobody is going to be more committed to pray than you are, Pastor.
Well, maybe your prayer warriors, but you shouldn't cede to them.
It's your responsibility to pray fervently when you're hoping for God's power and blessing. And you want to be refreshed in his presence before you step into the pulpit to preach.
John Wesley White once preached a sermon to preachers titled, "I Will Never Again Preach without the Anointing of the Holy Spirit."
"Not by might, nor by power, but by my Spirit says the Lord Almighty" (Zechariah 4:6).
True confession, I have preached in my own power. I don't want to do it again.
The antidote is prayer.
How to Spend a Day in Prayer
Lorne Sanny, the Navigators guy, knew the importance of extended prayer. He wrote a classic booklet called, "How to Spend a Day in Prayer."
He says:
"The reason many Christians are dead to opportunities is not because they are not mentally alert, but they are simply unprepared in heart. Preparation is made when we get alone with God."
He tells about the benefits of an extended time of prayer and he explains how to divide the day into three sections:
Waiting on God
Prayer for others
Prayer for yourself
You can download the booklet here:
Pastor, I encourage you to carve a day out of your schedule and spend it with Jesus between now and your big weekend. Look at your calendar and schedule it now, before you finish reading this.
2. Organize church-wide prayer.
Okay, so you're now covering your church's Easter experience in prayer. Tremendous. You and the Holy Spirit are a mighty force together. Now mobilize more.
Get your church praying with you.
Two things happen when you teach your congregation to seek God's face about something hard you're all working on. Discipleship. And God's favor.
Your people will grow closer to Jesus as they wait in his presence, seek his will, learn to listen for his voice, and see him work in your church. You want that for them more than anything.
See 6 ways you can organize your church to pray here.
Here are some things we've done leading up to Easter:
7 by 7 prayers – praying for 7 weeks for 7 people to invite.
A 24/7 prayer room.
A night of prayer – from 6:00 pm to midnight.
It may be a little late to do something elaborate. But what if you send out an email and invite people to come pray with you for a couple of hours some night between now and Easter.
Pray About the Right Things
What should you pray about? How do you know how to organize your prayers? How are you covering the right things so the prayer will be effective?
Ask God what he wants you to pray about. Write down the things that come to mind.
Google "Easter Prayer Guides" to see what other churches have done.
Pray in each room in your building over what will be happening in that room.
3. Fight the Spiritual Battle.
Ephesians 6:12 is startling in it's clarity about the spiritual battle that rages around us:
"For our struggle is not against flesh and blood, but against the rulers, against the authorities, against the powers of this dark world and against the spiritual forces of evil in the heavenly realms."
Don't be foolish or ignorant about what is coming against your church. Take the spiritual battle seriously.
This passage on spiritual warfare and the armor of God closes with an admonition to pray:
"And pray in the Spirit on all occasions with all kinds of prayers and requests. With this in mind, be alert and always keep on praying for all the Lord's people."
Learn more about Your Best Response to a Spiritual Attack.
Hmmm. Preparation and prayer. Two ways we fight the spiritual battle. And let's add boldness.
Mark Batterson tells a story in his book The Circle Maker that shows us what it means to pray until you see God work.
He recounts the story from the Talmud of Honi. Honi drew a circle in the dust, stepped inside and prayed for rain for drought-stricken Israel.
Honi was an eccentric sage, living a generation before Jesus, who had the courage to pray for not just a California-style sprinkle of rain, but for such a downpour that people had to flee to the Temple Mount to escape the flash flood.
Then Honi went beyond the physical need to the spiritual matter when he prayed,
"Not for such rain have I prayed, but for rain of Your favor, blessing, and graciousness."
Honi prayed inside a circle, for rain, and for God's blessing. And God answered.
Batterson concludes:
"Bold prayers honor God, and God honors bold prayers. God isn't offended by your biggest dreams or boldest prayers. He is offended by anything less."
Your prayer covering builds as you pray boldly. It grows as your church prays boldly.
What's Next?
Have you scheduled your day of prayer? Is your church praying over Easter?
Decide right now how you will pray and how you'll call your church to pray.
Then go and make it happen, my friend.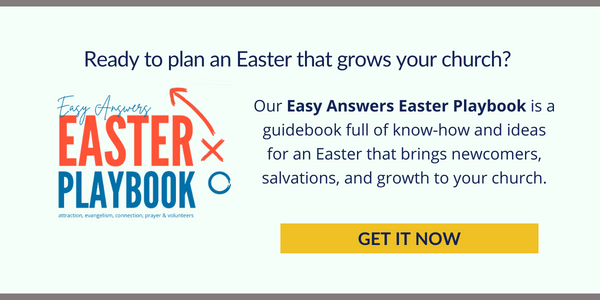 Further Reading
---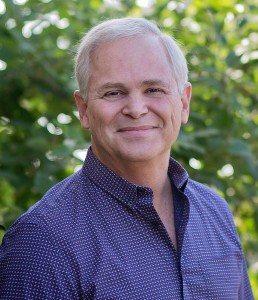 Hal Seed is the founding and Lead Pastor of New Song Community Church in Oceanside, CA. He mentors pastors who want to lead healthy, growing churches with resources at www.pastormentor.com.
Start Here to learn more about the resources available for you at PastorMentor.