Introducing…the Introducer
During a job screening one day, the interviewer asked me a question that threw me off: "Growing up, what role did you play in your family or origin?"
I didn't know what he meant. He read the wrinkled look on my face and gave me some help.
"A family is a system," he said. "Every member plays a role. Were you the achiever, the analyzer, the clown, the one everyone else looked after, or what?"
Churches, like families, are also systems.
Members all have a role to play. Some are organizers, some are givers, others are encouragers, and still others play roles with children and youth.
One role that's seldom noticed, but essential for every healthy, growing church is The Introducer.
The Introducer is the person who introduces newcomers to their future friends.
They are not necessarily everyone's friend, but when you trace back how people found their friends, the line almost always leads through the Introducer.
Great Introducers establish the church lobby as their home base. They instinctively seek out newcomers, find out their interests and stage in life, and then introduce them to people who are like them.
This role is crucial, and very hard to train. In my experience, great Introducers are born, not made.
The role is so important, you should pray that God sends you one if your church doesn't already have one.
And until that person comes, you need to throw a half dozen well-trained and well-intentioned greeters into the lobby to make sure that newcomers meet core members who are like them.
One Introducer named Vicki
I watched an Introducer take her perch one day. Her name was Vicki.
She and her husband visited the church I was then part of and decided the next weekend that this was going to be their home church. A week later she arrived early and staked out her spot in the lobby. That was 24 years ago. As far as I know, she's still in that lobby to this day.
Ask members of that church, "Is Vicki your best friend?" and most of them will say "no."
Ask them "Who introduced you to your best friend?" and after giving it some thought, most will say, "Vicki!"
Bear in mind, this is not a small church. It was about 200 when I joined and 400 when I left. Today, it's over 3,000. Most of its newcomers are still being introduced to their friends by lobby-loving Vicki.
Who is the Introducer in your church? If you don't have one, I can almost guarantee your church is not growing. If you do have one, or more, thank God for them.
What's Next?
Do you have an Introducer in your church?
Who has the inclination to introduce newcomers to others, but needs to be noticed and empowered to become an Introducer?
How can you improve your own introducing mojo?
How can you equip your staff and leaders to be better at introducing newcomers to potential friends?
Further Reading
---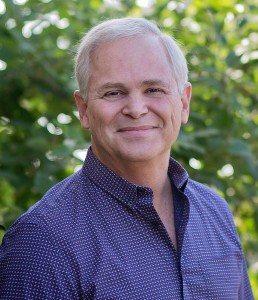 Hal Seed is the founding and Lead Pastor of New Song Community Church in Oceanside, CA. He mentors pastors who want to lead healthy, growing churches with resources at www.pastormentor.com.
Start Here to learn more about the resources available for you at PastorMentor.