Guest post by Jason Daye.
Director of Ministry Development at Outreach, Inc and Host of The ChurchLeaders Podcast


I guess I wasn't expecting it, but there it was.  
A message from an old friend, whom I had not spoken with in many years.  
He contacted me through Facebook, explaining that the encouraging posts I had been sharing had connected with him in a somewhat surprising way, and he was truly seeking repairing his relationship with Jesus.  
He explained that he had strayed from the faith he had understood as a teenager.  We exchanged more messages as he came to the point of recommitting his life to Christ.  
It was a powerful experience, for both my friend and me.
That was many years ago, and it was the first of several similar experiences I have had through my social media channels.  
Not every interaction has ended with a commitment to Jesus, but my activity through social media has opened the door to meaningful spiritual conversations with people I never imagined I'd be speaking with about God.  
And isn't that our goal.. to create and nurture moments where we are speaking the name of Jesus into others' lives and entering into discussions centering on the hope Jesus offers?
For all of its challenges, the world of social networks is providing opportunities to encourage and engage in real, potentially life-changing conversations about faith.  
In our world today, if you desire to effectively communicate the hope and truth of Christ, your church needs an active and engaging social media presence.  
This opportunity is one that every church should be embracing, yet many churches are simply overlooking.
Ed Stetzer, Executive Director of The Billy Graham Center for Evangelism at Wheaton College and columnist at Outreach Magazine, shared the following insight in Christianity Today:

"If churches truly want to see the Gospel impact and influence a community, they should go to the place where the most significant conversation is actually taking place right now.  Today, that's on social media."
Social media… some people love it, some people hate it.  But the reality is it is here to stay.  So, how can your church put the power of social media to work for the Kingdom?
Understand the Benefits of Social Media
There are many benefits to utilizing social media for church ministry, but let's focus in on four of the most important.
Social media is relevant.
As Stetzer mentioned, social media is where meaningful discussions are happening today.
This is where people are spending time and connecting.  

If your church is not engaged through social channels, there is the potential that those who are seeking to learn more about Jesus or looking for a place to belong could decide that your church is simply not relevant.  
Think about it this way: being present on social networks today is similar to what having a church website was a decade ago.  To be relevant and connect with people where they are, you need it.
Social media allows you to share your authentic voice.
One of the greatest advantages of social media is your ability to really share with the world the unique personality of your church.  
Every church has a specific DNA and yours can be expressed through the stories, quotes, images, sermons, event photos and videos you share across your social media channels.  
This gives you the chance to let others know who you are and what you value.
Social media is inexpensive.
When done right, using social media regularly can be quite inexpensive.  
It is a great way to expand your reach on a tight budget.  It is also a valuable add-on.  When integrated with other forms of outreach marketing, social media allows you to have an even greater impact.
Social media connects with a younger audience.
I have yet to coach a pastor or meet with a church leadership team that does not want to reach young people.  Being present and active on social media can help develop those relationships.
You Need a Good Plan
You might be saying "we are already doing social media," and if so, that is great.  But I want to challenge you to review how you are currently using social media.  
The truth is that most churches are using social media as a platform for announcements by posting upcoming events or highlights from past activities.  
While that is definitely important, I encourage you and your team to begin asking one simple question in relation to what is being posted: What is in it for them?  
In other words, what are the people who see your posts getting out of them.  
Social is helpful for general announcements and updates, but what you really want to do is get to those spiritual conversations we talked about.  
Have Digital Missionaries
How do you get there?  By helping your people become digital missionaries.
As digital missionaries, the people who are already connected to your church are encouraged to begin sharing your social media posts.  But typically they will only feel compelled to share those posts that  are helpful for others… those posts that are likeable and shareable.
So begin thinking about your social posts from the perspective of shareability.  
Again, what is in it for those who will view your posts? How will they be compelled to engage with those posts in a way that can lead to spiritual conversations?
Have a Social Media Strategy
Develop a plan for what you will be sharing across your social media networks.  
These social networks reward you for posting likeable and shareable content consistently.  So be sure you put together a schedule of both what you are posting and when you are posting.  
It would be better for you to post daily on Facebook than once a week each on Facebook, Twitter, Instagram, Google+ and Snapchat.  
Have Sharable Content to Open Discussions
To get you thinking about your digital missionaries, here are a handful of ideas for posts that your people may see and share which could open up faith-based discussions with their friends and followers:
Inspiring quotes

Encouraging Bible verses

Invites around community outreach or service events

Posts highlighting stories of how your church meets people's needs

Posts related to how your church is helping during a crisis (national or local)

Invites which preview a new sermon series focusing on a relatable theme
How to Make It All Happen
The biggest challenge most churches have with social media is determining what to post, finding the time (and skills) to prepare the graphics and messaging, and then make sure it is actually posted.  You might have a volunteer who is relatively adept at social media and graphic design.  She could create your social share graphics, schedule your posts and share them consistently.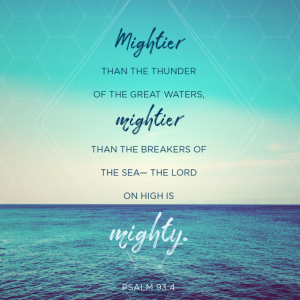 Some churches are fortunate enough to have paid staff with the skills, time and experience to oversee and execute a social media ministry strategy.  
Many, however, have neither and are falling behind when to comes to creating connections via social media for their church.   
Regardless of your situation, there are a few best practices that you will want to focus on when launching and sustaining an outreach ministry across social media.
Use graphics in your posts.
Graphics tend to receive higher engagement and some social networks (Instagram, Pinterest, etc) absolutely need graphics.  If you or someone on your team is designing your posts in-house, be sure not to violate any copyright laws when it comes to using graphics.
Share quality content.

Whatever you post, make sure it is high quality so that it will actually be liked, shared and commented upon.  There is no reason to invest time trying to create posts if they are not well-designed and well-produced because engagement is absolutely key. Low quality content leads to low engagement.
Consider Facebook Ads.
Running ads on Facebook is a great way to reach a geographically targeted area with your invitation to a community outreach event.
Encourage Facebook Check Ins.
 One of the simplest ways to spread the word about your church is to have your people check in on Facebook when they attend your worship gatherings and other events.  When they do, your church name will show up in the Facebook feeds of some of their friends.
Social media opens up a whole world of opportunity for your church and your people as they become digital missionaries.
What's Next?
Imagine the impact your church can have when you begin approaching social media in a purposeful way. Each person in your church is connected to many friends and followers.  Each of those connections represents an opportunity to extend the hope of Christ. 
 Take time now to begin developing a social media ministry strategy so you are able to effectively meet people where they already are spending time.
Receive 30 days of Social Reach Daily for your church, absolutely free!
Social Reach Daily is a monthly subscription service that provides daily, inspiring social media graphics that are automatically posted to your Facebook page.
Here's an explanation:
The graphics in this article are all from Social Reach Daily.  
You can mix and match styles of posts that best represent your church's personality.
Social Reach Daily is a simple tool to inspire others and reach new people that need to hear your message.
Visit socialreachdaily.com and use discount code SRDPM30 before October 31st for 30 free days and begin leveraging the power of social media for your ministry today.
---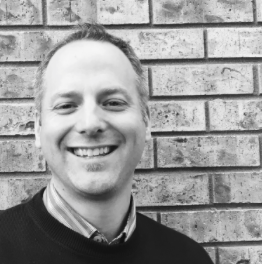 Jason Daye
Director of Ministry Development – Outreach, Inc
Host – The ChurchLeaders Podcast
With over 20 years of pastoral leadership experience, Jason Daye is passionate about helping ministry leaders discover how God is already working in their unique ministry contexts and uncover opportunities to build bridges into their neighborhoods to extend the hope of Christ.  Jason's lead pastor roles have provided him experience in several contexts in the U.S., including a church plant re-launch, a multi-site church, a multi-ethnic urban church, and established suburban churches.  He has also served in pioneering mission work and compassionate ministry projects in several countries.  
As Director of Ministry Development at Outreach, he dedicates his time to creating high-level partnerships which encourage and equip churches, denominations and ministry organizations to develop their Kingdom effectiveness by effectively embracing the mission of Jesus. Jason is also the host of the ChurchLeaders podcast, one of the most widely listened to podcasts for pastors and ministry leaders.  Jason lives in Colorado Springs, Colorado, with his beautiful wife and six children, where he enjoys hiking with his family, fighting rainbow trout, summiting 14ers and swapping stories with good friends. Connect with him on Twitter @jasondaye.