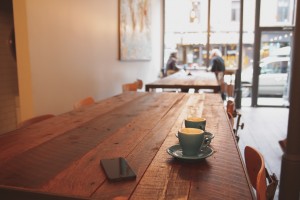 How do you know that getting a mentor will be worth it?
It's normal that you would be wondering.
How do you know for sure that you can have a good experience in a mentoring relationship?
You might have had a less than stellar mentoring experience already. You might have been a less than stellar mentor yourself.
So maybe it's easier to carry on without taking the risk…
I like what former President Jimmy Carter said about risk:
"Go out on a limb. That's where the fruit is."
With that little bit of Southern wisdom, let's figure out what it takes for you to be a mentee in a successful mentoring relationship.
Here's why it's important: if you get off to a strong start in the first 90 days with your mentor, your mentoring experience will be far more successful.
4 Ways to Be Sure you'll Make the Most of Having a Mentor
1. Set mentoring goals.
These are the specific goals you want to achieve with the help of your mentor. It's not all your goals covering all the areas of your life. It's the goals that come out of your mentor's expertise. It's why you're going with that mentor in the first place.
Mentoring goals are learning goals. What you are going to learn from your mentor and apply in your life?
SMART Goals
Of course, you want your goals to be SMART. They need to be specific, measurable, achievable, realistic and time-based so you can know when you get there.
I like how Michael Hyatt has changed the R from realistic to risky. Maybe because realistic is the corporate way to do SMART goals.  Risky is the entrepreneurial way to set goals. Which is right for you?
Outcome Goals vs Process Goals
It's better to set process goals. That's what we can control. Doing the work. That leaves the outcome in God's hands where it belongs.
How many goals should you set?
Work on two to three goals at a time.
Chunk them so you can get them done in one to three months. In other words, if it's a really big goal like seeing your church lead 100 people to Christ in the next year, break it into smaller pieces like having a WOW weekend and inviting your community in the next two months.
Set two to three goals to achieve with input from your mentor each quarter. That works out to about 10 goals for the year.
Review and Agree
Get a first draft with Jesus of the learning goals you would like to have, then talk them through with your mentor to tweak, redirect or expand them. When you agree on them together, you'll know where you're headed.
Meanwhile, work on the relationship that gets you there.
2. Establish your relationship with your mentor.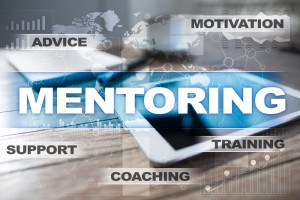 It takes a little effort to get your relationship with your mentor off to a good start. You should talk about your expectations. And your ground rules.
Expectations are what you bring into the relationship. Ground rules are how you agree you'll go forward after talking about your expectations.
Sometimes we're aware of our expectations. More often, we're not. That's why they sneak up and give us trouble.
Here are typical expectation trouble-spots and sample ground rules.
Time
We are faithful to our time together. We keep our appointments. We begin and end on time.
Confidentiality
We value confidentiality. We agree that what happens in mentoring stays in mentoring.
Boundaries
We respect our boundaries. We stick to our appointments and agreed upon email or text guidelines. We're careful not to assume too much time.
And on the other side, agreeing on your boundaries gives you freedom because you know how much you can be in touch with your mentor.
Feedback
We value feedback. We've agreed that feedback is part of our mentoring relationship and it goes both ways.
Stumbling Blocks
We recognize common stumbling blocks and we will avoid them. We're particularly aware of the danger of these stumbling blocks: failure to meet regularly, unfocused goals, breach of confidentiality, and lack of communication.
You may think you don't need to talk about these things. So do all the other mentees who didn't have an awesome mentoring relationship.
Instead, through an open discussion, you and your mentor can verbalize your expectations and agree on your ground rules. And your mentoring experience will be more satisfying and productive..
3. Establish a Work Plan
After you've talked through your goals and your relationship, the next step is to work out how you're going to get the work done.
How are you going to work out your goals?
A Mentoring Work Plan by Zachary and Fischler suggests you ask these questions:
What is your learning goal?
What are the measures of success?
What is your real-world objective?
What are the steps to completion?
What are the learning opportunities?
What is the target date for completion?
List these questions down a page, make a copy for each of your goals (remember, 2-3 for starters), and then answer these questions for each of the goals you want to achieve.
Then talk it through with your mentor.
Now that you have a plan for achieving your mentoring goals you're stepping into the ongoing mentoring process.
4. Do the Work
This is where you learn from the mentor's wisdom and example as you meet, and then practice it in your life and church between your meetings.
You may also learn from tools your mentor recommends.
You may find yourself working on BE goals – who you are as a leader – or on DO goals – the ways you develop your church.
But the point is that mentees are self-directed. You take initiative. You do the work. You get the growth and the results. Your mentor guides you along the way so that you end up in the right place.
There are three things, according to Zachary and Fischler, that your mentor provides for you as you do the work:
Support – by listening, by checking in, by encouraging you
Vision – by painting a picture of what God could do through you and your church
Challenge – by stretching you to do new things, by encouraging you to take risks
Feel free to let your mentor know which of these things help you most.
What's Next?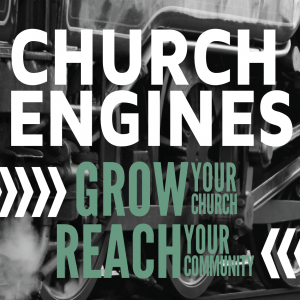 Are you ready to work on finding a mentor?
My mentoring program, ChurchEngines, might be just right for you. Learn more about it here:
I Want to Find Out About Mentoring with Hal
Or if you want to talk about the possibility of being mentored by me, shoot me an email at hal@pastormentor.com
Further Reading
This post contains an Affiliate Link that I recommend:
The Mentee's Guide by Lois Zachary and Lory Fischler
---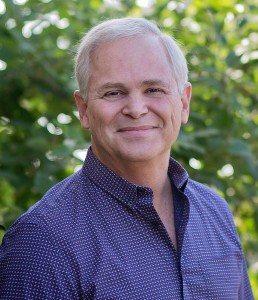 Hal Seed is the founding and Lead Pastor of New Song Community Church in Oceanside, CA. He mentors pastors who want to lead healthy, growing churches with resources at www.pastormentor.com.
Start Here to learn more about the resources available for you at PastorMentor.