Make these easy shifts as you prepare your sermons and you will improve your preaching in a pandemic.
Have you felt it? The stakes of our preaching are higher than normal.
So much hinges on our sermons these days because, for many, the weekend service is the only equipping and connection action they're experiencing right now. Some have rejoined small groups, but almost every other church activity has been put on hold.
Couple that with the pandemic induced disconnectedness people feel in their Monday through Friday lives, and your sermon might be the solo act that keeps people bonded to God, the church, and you.
Therefore, what you say… and what they experience… during the online or outdoor weekend service is vitally important.
I've shifted how I preach, what I'm preaching about, and the outcomes I want to see from my sermons. Here are five crucial ideas I'm keeping in mind as I prepare these days. I hope they'll be helpful to you as you prepare your preaching in a pandemic.
1. People need hope.
People need a message during church that encourages them.
Hope is the number one, two, and three subjects during this time. You should preach hope in every sermon.
We are all emotionally depleted. Emotional exhaustion comes when people feel stuck in a long-term stressful situation. When it slowly dawned on us this summer that the world isn't going back to the life we knew anytime soon, everyone stepped into the emotional depletion danger zone.
Experts say we should take care of ourselves to resist emotional exhaustion. And Christians add that we should look to Jesus for hope and encouragement.
Leading up to the first Sunday we were able to meet again, I had something happen to me that rarely happens. I felt the Lord whisper three words me: "after the flood."
At first I couldn't quite figure out what that meant, so I decided to do a concordance search for that phrase. I found four places where it occurs—all of them between Genesis 9 and 11. From those three words, God gave me one of the strongest messages I've ever preached.
It's called After the Flood, and I'd like to share it with you today because I think it can be a word of hope for your congregation as it was for mine.
You can download the manuscript and the small group discussion here. As you read it, study the passages, and make it your own, I trust that God will have a message of hope for you and your church.
2. Preach shorter.
Whether you are online or outdoors, you may have noticed that attention spans are shorter. 
We're not thinking clearly through the fog of the pandemic and the rioting and the financial insecurity. So we can't absorb as much.
And people who are watching online are free to get up and move around. Their kids are being kids. They need you to preach shorter.
If I was preaching 40-45 minutes before, I'm aiming for 30-35 minutes now.
3. Narrative is like comfort food.
During times of stress people tend to eat food that makes them feel good, and to seek entertainment that does the same.
We love stories, especially stories with happy endings. 40% of the Bible is narrative literature. Every story teaches a lesson and the lessons go down more smoothly when they're packaged in a story.
Especially if you're preaching outdoors, it's hard for the listener to wrap their brain around intangible principles, but engaging their imaginations through storytelling allows them to see God's truth before their eyes, concretely.
You might want to think about choosing a narrative section of the Old Testament for your next series. And I have a suggestion…
4. There is a book that God wrote for this time.
There's no doubt the Bible is God's inspired word. It has something to say in every time and season.
I believe the book of 1 and 2 Chronicles was written for a time like this.
Chronicles was written by Ezra to a people who were recovering from a national crisis. They were starting over. After seventy years in captivity, the people of God were returning to a devastated land. They were discouraged, slightly fearful, and very unsure of themselves.
Ezra the Scribe was called by God to teach the lessons they needed to restart their society and culture.
1 and 2 Chronicles is a selective account of the 400 years of Israel's kingdom period. Under the guidance of the Holy Spirit, Ezra cherry picks stories that teach incredibly pertinent lessons for the people as they reboot after their crisis.
I taught an eleven week series from this book—and felt like it was too short. (Most of our series are four to six weeks.) Between 1 and 2 Chronicles there are 65 chapters that are power-packed with pertinent lessons for this season we're in.
The series was incredibly well received.
5. There is more going on than meets the eye.
It might be just me, but I have a sense that what is going on in our country and world has something insidious underneath it.
From politics to climate change, tension seems to be elevated to an irrational level, which tells me that the war between heaven and hell is being played out on earth right now.
Add to that the likely collapse of the government of Syria and its takeover by Russia, Turkey, and Iran and I have a growing sense that we are nearing the end of the age. The rise in lawlessness (Mt. 24), false teaching, and a nearing of the proclamation of the Gospel to all nations makes me wonder if Jesus is returning soon.
This underlying spiritual tension between heaven and hell influences everything that is going on and is important for you to be aware of as you prepare your sermons.
How do I shift my preaching in the pandemic?
I'm preaching shorter. I'm recounting stories. I'm aware of the spiritual battle that's raging. And I want to instill hope.
What's Next?
How are you feeling about your preaching in a pandemic?
Get the free download of my After the Flood sermon here.
Further Reading
---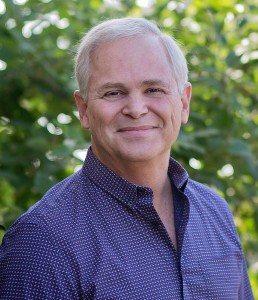 Hal Seed is the founding and Lead Pastor of New Song Community Church in Oceanside, CA. He mentors pastors who want to lead healthy, growing churches with resources at www.pastormentor.com.
Start Here to learn more about the resources available for you at PastorMentor.