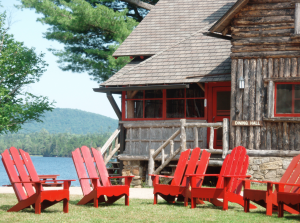 Do you know how to use Board and staff retreats to accelerate evaluation and growth?
Doctors know that the best way to evaluate a patient is to look at his vital signs and to ask him questions. The vital signs quantify health; the questions clarify health.
For pastors, there are eighteen numbers  that will help you quantify the health of your church.  After you study those numbers, you should ask these twenty-three questions for a qualitative assessment of five key areas in your church.
But there is a third element to the evaluation process that can help accelerate your church's learning and growth.
That element is an off-site retreat.
Get Out of Town
Have you ever noticed that when you get out of town for a few days, you come home with a fresh perspective? There's something about a change of scenery that brings clarity.
For that reason, I recommend you take your Board and staff away once or twice a year.
At New Song, we do major planning every August and January. Both are seasons of beginnings.
Once a year, I take my pastors on an off-site planning day somewhere locally. Six months later, we'll do an out-of-town retreat, usually at a camp or location at least an hour away from home. The Board has less time together than the staff – just monthly meetings – so I take them on overnight retreats twice a year.
Your Purpose When Out of Town
I have five goals for our Board and staff retreats:
Spiritual refreshment
Fun
Reflection
Bonding
Business
When to Retreat, and When Not To
We have an inviolable rule at New Song: No down weekends!
Every church-goer will miss a few weekends a year for vacation, but if we remove all or most of the church's key leaders on the same weekend, it's a guarantee that the church will be less friendly, less attentive to people's needs, and probably less of just about everything that's important.
So our Board (and all other ministries) never takes retreats during weekend services. Men's and women's retreats come home by Sunday morning. Board retreats start Sunday afternoon.
Being part of our Board is a serious commitment. Each Board member takes a day and a half off from work twice a year in order to be together for retreats. With that kind of commitment from my best volunteers, you can bet I work hard to make their experience good, fun, and meaningful!
Board retreats run Sunday night through Tuesday lunch. We start with dinner, staying at the table for worship and Bible study, followed by prayer. Our Bible study and prayer times are the backbone of our retreats, and a major reason for the unity and fulfillment we enjoy as a Board.
Get a sample Board Retreat Agenda in the Pastor's Personal Toolbox.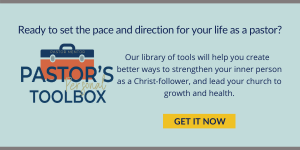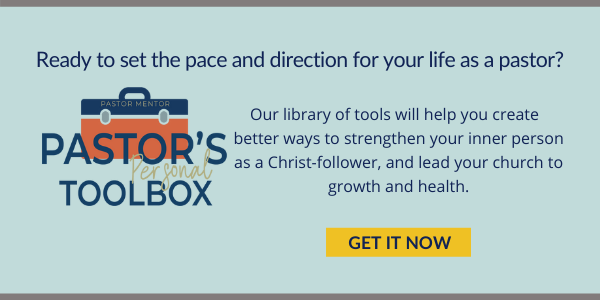 Your Most Important Leadership
I believe I do my most important leading at our Board and staff retreats.
My goal is to put back into these people more than has been taken out of them over the past six months. I want them to know how important they are to me, how blessed they are to have each other, and how fortunate we are to be part of a church where the Lord is doing so much.
I want them to see my walk with the Lord, feel my convictions about the importance of our mission, and catch my determination to achieve our mission of helping unchurched people become fully devoted followers of Christ.
I also want us to have fun together. A group of friends accomplishes more than a group of colleagues. We bond over Bible study, prayer, and friendly competition.
How Staff Retreats Are Different
Staff retreats look similar to Board retreats. I try to hold them back to back, staying at the cabin to welcome and greet the staff as the Board heads for home.
Instead of a business meeting, our staff will spend time gaining buy-in for this season's church-wide goals and coordinating the all-church calendar. This puts us all on the same page, eliminates competition for resources, and identifies pinch-points that could have caused problems if we hadn't discussed them ahead of time.
I believe our Board and staff retreats contribute significantly to New Song's unity, joy, and fruitfulness.
Now What?
1. What do you need to do to get Board and staff retreats on the calendar for your leaders this year?
2. We have a tool that will capture these strategies and help you work out how they apply in your situation. You can find it in the Pastor's Personal Toolbox. It's a library of tools and resources — all in one place. Tap below to learn all about it, and get the sample agenda to use in planning your Board Retreat.
3. Take it to the Next Level with the Church Evaluation Master Class.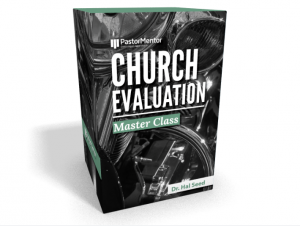 You may wonder if it's really necessary to evaluate your church.
Trust me, everyone else is evaluating your church every weekend. Do you want to see what they're thinking so you can fix it?
This church evaluation master class will teach you a system to measure and assess your church.
So you'll know how to lead your church to evaluate and grow.
Further Reading
---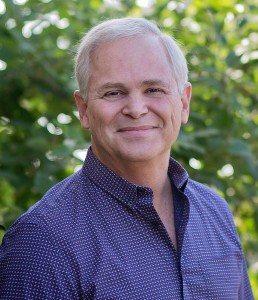 Hal Seed is the founding and Lead Pastor of New Song Community Church in Oceanside, CA. He mentors pastors who want to lead healthy, growing churches with resources at www.pastormentor.com.
Start Here to learn more about the resources available for you at PastorMentor.
This post is an excerpt from Hal's ebook: Evaluating Your Church to Make It Better.