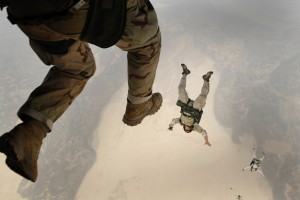 For those of us who lead local churches, Easter is our World Series. More people attend. More people come to Christ. There's excitement. There's hope.
And then there's a letdown. Attendance is down after Easter.
Because no matter how high your Easter attendance, the week following Easter will be one of your lowest attended Sundays of the year.
Why? Because everyone attends on Easter.  All of your Chreasters, all your once-in-a-whilers, once-a-month-ers, and twice-a-month-ers.
Having done their religious duty, they're going to take the next week off.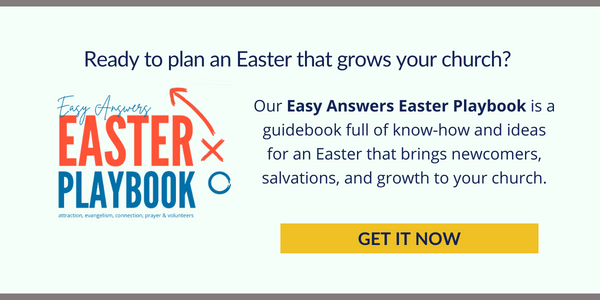 What can you do about the post-Easter attendance slump?
1. Understand that the post-Easter slump is the law of unintended consequences at work.
The consequence of getting everyone to church on the same weekend means that not everyone will show up the following weekend. Don't fret. They haven't left you.
They're just following their normal pattern.
 2. Connect with newcomers the following week.
Some of your Easter visitors will return – if you give them a reason to. Reason one would be that they develop a relationship with you or someone from your church.
For that to happen, you need to get their name and contact information. We aim for powerful Connection Card follow-up.
We ask everyone to sign a Connection Card, and we give them incentive by offering them a free gift. We say, "For those of you who are brand new with us, if you'll take your Connection Card to our Information Counter, we have a free book there for you as our way of saying 'Thank you for coming and welcome to our family.'"
I email all first-time guests the next day, asking how I can pray for them. A volunteer calls to invite them to a free lunch with our staff the following Sunday. And I send a hand-written note telling them about next week's sermon and why they'll want to attend.
3. Invite your Easter visitors to come back for something special.
We know that it takes a few weeks to build a new habit.
So we schedule some events for the weeks following Easter that might appeal to non-church-goers. We schedule a newcomers lunch the week after Easter. We host WOW weekends, like special guest Bethany Hamilton, two weeks following Easter. And we hold our quarterly "Family Experience" (a kid-centered Friday night program) three weeks post Easter.
Our guests will get invited to all of them.
4. Pray for your Easter guests by name.
Pray for your guests by name. Pray for your city with passion. Refuse to surrender to discouragement or the patterns of this world. As you're praying, listen to God's Spirit. He wants to direct you. He wants to show you the next steps for your church.
John Knox prayed, "Lord, give me Scotland or I die!" I pray, "Lord, give me North County" with similar fervor.
My job is to cooperate with God's Spirit as authentically and strategically as I can.
We can't personally change a single human heart, but God can use all the good of Easter for lasting good in our lives, our churches and our cities!
What's Next?
What is your strategy for dealing with the post-Easter letdown? Tell me in the Comments below.
Check out my ebook: Keeping your Guests Coming Back.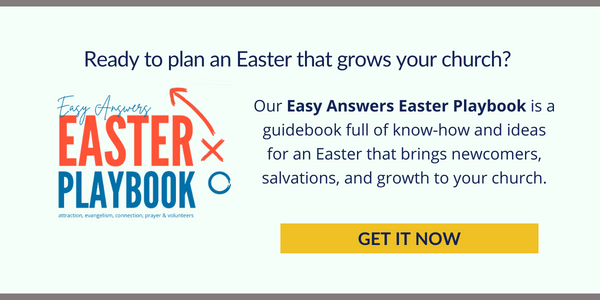 Further Reading