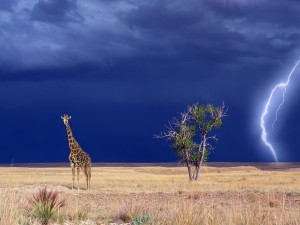 Pastors are resilient…unless, not so much.
When I get together with pastor friends we have similar stories. Along with the stories of God's work and provision, we share challenges, discouragements, and burdens. Maybe you're like me and my friends. We persevere, but there are struggles.
Here's the good news about your pastoral resilience.
You're in a profession that helps people, and researchers have found that the more people believe that their job helps others, the less exhaustion and depression they feel. The more we help people on any given day, the more we have energy for relationships and challenges.
What does pastoral resilience look like?
The research from Barna's The State of Pastors is refreshing.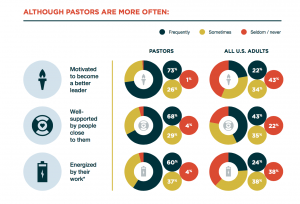 Pastors are significantly more motivated to become a better leader, more supported by people close to them, and more energized by their work than the general population of adults in the U.S.
Surprised by the statistics?
Look how Paul, a spiritual man-of-steel, was resilient in 2 Corinthians 4:16-18:
"Therefore we do not lose heart. Though outwardly we are wasting away, yet inwardly we are being renewed day by day. For our light and momentary troubles are achieving for us an eternal glory that far outweighs them all. So we fix our eyes not on what is seen, but on what is unseen, since what is seen is temporary, but what is unseen is eternal."
Bob Burns, Tasha Chapman and Donald Guthrie conducted a seven-year research study designed to uncover ideas that would strengthen pastors and their families. They cite five keys for healthy ministry that lasts:
spiritual formation
self-care
emotional and cultural intelligence
marriage and family
leadership and management
They met repeatedly with ministry couples in Pastors Summits to learn what it takes to persist in ministry. You can learn in their book, Resilient Ministry: What Pastors Told Us About Surviving and Thriving, how to build resilience in these key areas.
But what about when you don't have enough resilience?
What about when things are especially tough? How do you practice resilience when you are in the middle of something hard and you're battling discouragement or depression? What is resilience in the midst of the trial?
And how do we  become more resilient?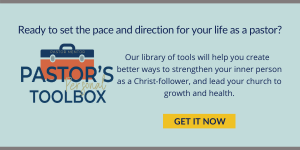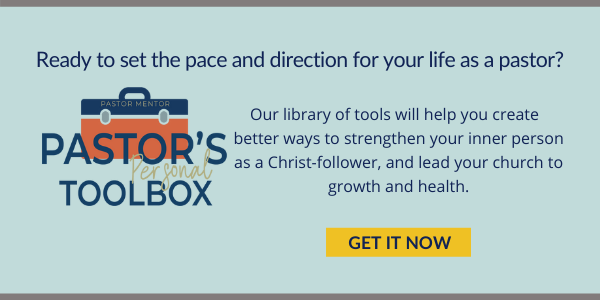 How to Be More Resilient when Facing a Challenge
1. Reject the 3 P's: Personalization, Pervasiveness, and Permanence
Sheryl Sandberg, the COO of Facebook, in her book Option B: Facing Adversity, Building Resilience, and Finding Joy, tells us about Martin Seligman, a psychologist who found that these 3 P's make it harder to get through your trials. When you can resist them, you'll be more resilient.
Personalization is when you think everything is your fault.
If you find that you are blaming yourself and constantly apologizing for the situation, you are probably experiencing personalization.
The antidote is to recognize that others are blaming you plenty; you don't need to blame yourself, too. Repent as needed, but don't carry blame and shame.
Pervasiveness is when the crisis is the only thing you can think about.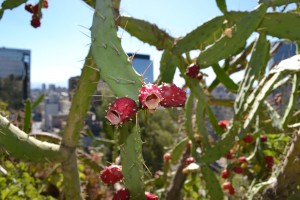 The countermeasure to pervasiveness is to carry on with your regular routine and think about other, more positive, things, too.
Finding times to enjoy your family and friends is a good place to start.
Permanence is thinking that you will always be in this situation and feel this way.
We tend to overestimate how long negative events will surround us. Instead, use words that focus on the present and are more temporary. Instead of saying, "We are always behind in our budget," say, "We are behind in our budget right now."
You are building up your resilience as a leader when you learn to recognize the mental traps that lead to discouragement and depression and practice letting go of personalization, pervasiveness, and permanence.
2. Get social support.
Support is essential. Find it in your spouse, your colleagues in your church or across the country, your Board, your friends, or a counselor.
There is a difference between an ally and a confidant. An ally is someone who will stand with you through the trouble at church. The confidants in your life are the few who can help you process what is happening. You need both allies and confidants, but don't assume that an ally is a confidant. Your spouse should always be a confidant; he or she needs to know what is going on inside you and can help you process your situation.
3. Appraise the threat and get help.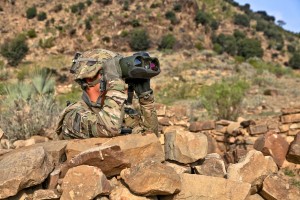 In work done by the University of Nebraska assessing PTSD in deployed soldiers facing Potentially Traumatic Events (PTE), the research concluded that when the men believed they had the training and resources to face the challenge, they were able to recover more quickly and more completely from traumatic events.
David Kinnaman, in The State of Pastors, points out that pastors are trained with ministry skills, but not life, work, and character skills that engender resilience. He says:
"Resilience focuses on who the pastor is and how that influences what a pastor does.

Pre-professional ministry training usually focuses on knowing the right content and on developing skills to accomplish ministry tasks. As important as these are, they are not usually the reasons people leave ministry.

Rather, ministry-killing issues are matters of life skills, behavior patterns and character."
Pastors live in a danger zone, where their formal training focused on ministry skills, but too little on the personal skills and people skills that are needed to navigate church politics and sociology.
You may feel that you don't have the experience to face the challenge before you, and that makes you more likely to be defeated by it. Get coaching or counseling to get the skills to work through the trial, and you will become more resilient.
4. Put your situation in perspective.
Play out your worst-case scenarios. Gruesome, but it's an effective way to realize that it could be worse.
Then go the second step and intentionally count your blessings. Remember the long list of good things in your life every time the bad things begin to overwhelm.
5. Give yourself some grace.
You may think too much about the mistakes you've made.
Turn the guilt and remorse that you may be feeling from the mistakes you've made into something positive. Shame will bind you, so find forgiveness and move on. Guilt will motivate you to do better, so use it energize your growth.
What would you say to a friend in your situation? Write it down in a message to yourself. You would be compassionate and encouraging to your friend, so accept that mistakes are part of life and give yourself some grace.
"But he knows the way that I take;
    when he has tested me, I will come forth as gold. "        Job 23:10
6. Focus on small wins.
When you are in a crisis, it may be hard to keep your bearings. You may begin to doubt your ability in every area of your life. You may wonder if you will ever add value again.
At the end of each day, make a list of three things that went well. They may be small, but they will boost your confidence in your ability to contribute.
7. Become more optimistic.
"Hardships often prepare ordinary people for extraordinary destiny."       C.S. Lewis
An optimist believes that he can grow and improve, so the difficult circumstances are surmountable. A pessimist has a more fixed mindset that expects to be stuck in the current trial forever.
When you catch yourself being pessimistic, choose the optimistic opposite. Say it out loud. Say it to someone else.
8. Use a Prayer Journal.

Write it down. Get it out. A journal is a perfectly safe place to vent your frustration and anger.
Ask God your questions. Ask Him for wisdom. Give him a regular opportunity to speak into your heart and mind. You may find that this challenging situation becomes a cherished time in your relationship with God. And while you weren't looking, He put resilience into you.
What's Next?
Get the worksheet that goes with this article and use it to think about how resilient you are, the challenges you are facing right now, and what the Bible says about it.
You can find that worksheet in the Pastor's Personal Toolbox — a library of our best tools and resources all in one place. Tap below to learn all about it.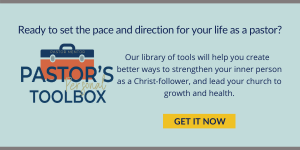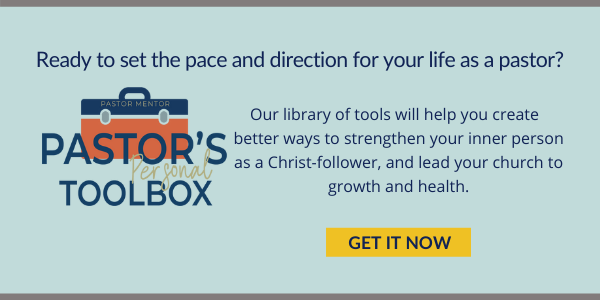 Further Reading
Here are some of the sources I used if you want to learn more:
Blessings!
---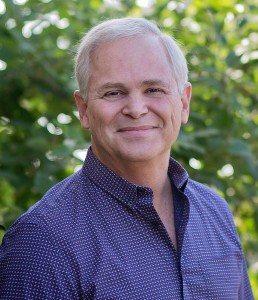 Hal Seed is the founding and Lead Pastor of New Song Community Church in Oceanside, CA. He mentors pastors who want to lead healthy, growing churches with resources at www.pastormentor.com.
Start Here to learn more about the resources available for you at PastorMentor.