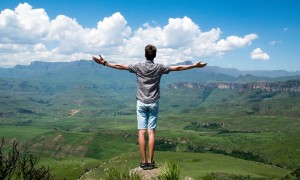 I remember the day I told my son that even if he were a criminal in jail, I would still love him.
He had made a teenage kind of mistake, and we were working through the aftermath. After I affirmed my love for him, I saw him stand up, go out and do the right thing, and navigate his way through the rest of his young adult years with wisdom and godliness.
What made him resilient in the face of teenage failure?
My wife led our children's ministry for twenty-three years. Pretty routinely she became over-burdened by it, and was tempted to quit. Every time she sought the Lord and He sent her back into the battle with passages like these from the Bible.
1 Corinthians 3:11-15
"For no one can lay any foundation other than the one already laid, which is Jesus Christ. If anyone builds on this foundation using gold, silver, costly stones, wood, hay or straw, their work will be shown for what it is, because the Day will bring it to light. It will be revealed with fire, and the fire will test the quality of each person's work. If what has been built survives, the builder will receive a reward. If it is burned up, the builder will suffer loss but yet will be saved—even though only as one escaping through the flames."
Hebrews 12:1-3
"Therefore, since we are surrounded by such a great cloud of witnesses, let us throw off everything that hinders and the sin that so easily entangles. And let us run with perseverance the race marked out for us, fixing our eyes on Jesus, the pioneer and perfecter of faith. For the joy set before him he endured the cross, scorning its shame, and sat down at the right hand of the throne of God. Consider him who endured such opposition from sinners, so that you will not grow weary and lose heart."
The Question of the Day
How can you help your family stand up under the pressure of ministry? What makes pastors' families resilient?
5 Major Challenges Faced by Ministry Families
According to Resilient Ministry: What Pastors Told Us About Surviving and Thriving, by Burns, Chapman, and Guthrie, ministry families face five stressors:
1. Normal family life.
Everyone experiences the challenges of raising kids, working, having a good marriage, extended family drama, health issues, financial challenges, etc. It's normal that our lives require more of us than we can easily handle.
But ministry families also face challenges that are specific to being in ministry.
2. Always being on.
Ministry is a life-style, not a job, and it's hard to turn it off when you drive home. Especially when you're going back in a couple of hours to lead the Wednesday night Bible study.
Resilience drains away when you don't turn work off. When you always feel the pressure. You may be at home, but you're still troubled by the church finances, or the conversation you had earlier that day, or your sermon this weekend.
When you're on all the time it's hard to know if your loyalties lie with your family or the church.
3. Bearing others' expectations.
One time my pre-teen daughter told me that someone in our congregation made a comment about the way she was acting.  I told her that she needed to be respectful, but other people didn't get to lay their rules on us.
I didn't like it when well-meaning people in our congregation felt free to parent my kids. It's stifling to be corrected or criticized by random adults when you're just a kid being a kid. That's one of the reasons preacher's kids get rebellious.
We didn't usually squash others' expectations in their face, but later, privately, we would tell our kids that we are our own family, and we decide what is right for us.
But I also remember using others' interest in my kids' lives to my parenting advantage and telling them later, when they were teenagers, "Don't think you can do anything in this town that I wouldn't hear about."
Raising resilient PKs is finding the balance between the loving support of being in community, yet not accepting the weight of other people's expectations.
4. You're not supposed to have problems.
That might be ridiculous. Of course we have problems.
We're just not supposed to talk about them.
My wife learned early on that people didn't want to know how she was doing – unless it was good. They want her to listen and support them in their struggles.
It's true friends who will ask a question about how she is doing and want an honest answer.
5. Your wife is your confidant.
And she should be. But what does she do with the angst that you share with her?
You may work it out with that difficult person, but she is still carrying it and has no one to talk to and no way to settle it.
You may be over it, but she still carries what you tell her.
Dangers Follow when these Ministry Challenges aren't Handled
Your marriage gets in trouble. Your kids hate church.
Not having resilience is getting depressed or quitting, emotionally checking out, looking for a better church or leaving ministry, or marking time until you can retire. It's your kids acting out. Your wife disengaged from church.
5 Ways to Build Resilience in your Family
Here are five things you can do to help your family build resilience.
1. Be willing to disappoint others.
Andy Stanley wrote a book about it: When Work and Family Collide: Keeping your Job from Cheating your Family,
"The problem is that there is not enough time to get everything done that you are convinced – or others have convinced you – needs to be done. As a result, someone or something is not going to get what they want from you…what they need from you…what they deserve from you…certainly not what they expect from you. There is no way around it."
Andy goes on to say that we tend to give our attention to the loudest person, the squeakiest wheel. But there is a way to be more intentional.
Give your family the time and attention they need to know in their heads, and feel in their hearts, that they are your priority. Disappoint the members in your church who want the attention that belongs to your family.
Manage the expectations your congregation lays on you by:
Naming them.
Talking about them.
Deciding which ones are harmless or reasonable. And which ones are unreasonable or dangerous.
As a family, discuss the expectations which are unreasonable or dangerous, and make a plan to not conform.
If your Board members are safe and supportive, talk it out with them as well. Board members who understand what you're going through and have your back can be a huge support system to a pastor.
2. Be prayerful.
Reflect before the Lord on how your family is doing, and on how you are doing leading your family.
It's good to seek the Lord about your family each morning. Take extended times during your prayer retreats to pray for your spouse and your kids. Wait for Jesus to give you insight into their unspoken needs or into dangers before them. Ask Jesus to show you what to do for them.
3. Talk about it with your spouse.
Ask your spouse how she's doing as a pastor's wife and use your best pastoral listening skills. Minister to her like you do in a counseling session. Help her be heard, draw out lessons and next steps, and pray for her.
Work together to define and voice your family culture. Decide together what you'll do when ministry butts against your family. You have to think and talk about it beforehand so it comes out of your mouth when the pressure is on.
It was the little comments, in moments that I didn't notice, that built ministry-family resilience in my kids. When I proved that they mean more to me than the church. When they saw that our family loves each other most.
4. Find others to talk with.
Maybe it's friends from seminary, or a mentor in another town, or an older pastoral couple. Ask for mentoring.
You may not need many sessions to get headed in a better direction. You may need a yearly check up. You and your spouse both may need regular retreats, conferences or weekends away.
Give your wife time to have friends. To have friends she can talk with. To be herself.
5. Teach your kids these 4 core beliefs.
Sheryl Sandberg and Adam Grant in Option B: Facing Adversity, Building Resilience, and Finding Joy tell us that kids build resilience through the opportunities they have and the relationships they form. These core beliefs help them develop life-long resilience:
They have some control over their lives.
They can learn from failure.
They matter as human beings.
They have real strengths to rely on and share.
Pastor, I bet you build these truths into your kids every day. But I challenge you to be even more intentional to speak these things over them knowing that your words are weaving resilience into their characters.
What does resilience look like for your family?
A resilient pastor's wife:
She's growing in her relationship with Jesus.
She has the place in your congregation that she wants.
She is your ministry partner.
Your marriage is satisfying to her.
She has friends.
When something hard happens she can process it and move on.
She feels good about where your kids are at. Usually.
Resilient pastor's kids:
They have friends at church.
They like to go to church.
They have their own place and ministry.
They are growing in their relationship with Jesus.
How would you describe ministry-family resilience in your spouse and kids?
Now What?
Love your family more than you love your church. Love your family more than yourself. Love your family more than you love ministry success. And you will make choices that make your ministry family resilient.
Further Reading:
Here are the sources I used if you want to learn more:
Blessings!
---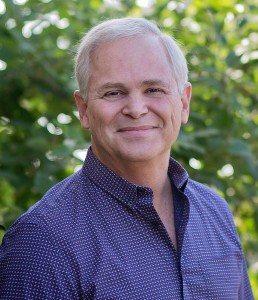 Hal Seed is the founding and Lead Pastor of New Song Community Church in Oceanside, CA. He mentors pastors who want to lead healthy, growing churches with resources at www.pastormentor.com.
Start Here to learn more about the resources available for you at PastorMentor.