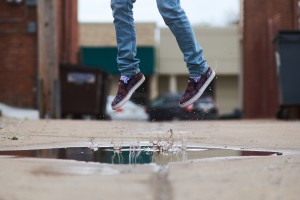 What is the biggest obstacle your church is facing?
Finances? Mean people? Staffing? Momentum?
These were some of the responses on the PastorMentor survey last week. Pretty much everybody is facing an obstacle. It's an unfortunately normal part of life.
It got me thinking about how churches can be resilient. It's one thing for you to be personally resilient, Pastor, like I talked about here. But what about your church? Is your congregation resilient enough to overcome the obstacles your church faces?
What is a resilient church?
A resilient church is strong, hardy, adaptable, tough, and steadfast. A church that isn't resilient is weak, inflexible, rigid. Resilient churches bounce back from challenges and move forward. Resilience is toughness – with flexibility.
Why is resilience necessary? Your church needs resilience to roll with the punches and persevere through the obstacles that come against you. The alternative is to be defeated. To get stuck in the shoulda, coulda, wouldas.
It's not your fault if your church seems stuck. Stuck happens. You can lead your church to be more resilient. As you foster resilience, your church gains energy and vigor.
The Emanuel African Methodist Episcopal Church
Did you recognize the resilience in Emanual African Methodist Episcopal Church in Charleston, South Carolina? After the Senior Pastor and 8 others were shot in 2015 by a white supremacist during a Wednesday Bible study, the grieving familes and congregation publicly forgave the shooter.
They could have withdrawn in their grief and defeat, but this church has a long history of overcoming obstacles. As the oldest church of their kind in the South, they stood against laws that forbid them to worship, a mob that burned down their church, and even an earthquake. Then the shooting. This generation is standing on a legacy of forgiveness and overcoming. Since 2015, they have been the catalyst for racial reconciliation and violence prevention in their city.
Why do some churches bounce back while others buckle under pressure? Resilient congregations accept what happens, find meaning in it, and adapt.
5 Ways to Become a Resilient Church
1. Resilience starts with you, Pastor.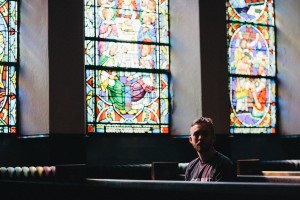 You may not feel particularly resilient as you face the obstacles around you.
Fortunately, as Jesus carries on his work of sanctification he develops fortitude, courage, hardiness, and strength in your heart.
"Being confident of this, that he who began a good work in you will carry it on to completion until the day of Christ Jesus."     Philippians 1:6:

"For it is God who works in you to will and to act in order to fulfill his good purpose."  Philippians 2:13
Jesus wants us to cooperate, of course, with God's work in our lives to be resilient. Read my post 8 Easy Ways to be a Resilient Pastor to learn how to work on life-long resilience skills.
The catch with resilience is that you can't just say that you're resilient. Resilience is tested and proven in the fire of your trials.
Do you believe that you have resilience? Can you do what it takes to become resilient? That's self-efficacy – believing that you can – and it is a key indicator of success. Sheryl Sandberg, COO at Facebook, and co-author of Option B: Facing Adversity, Building Resilience, and Finding Joy calls it YGT: You Got This.
2. People have more resilience when they follow leaders with know-how.
Just as pastors are more resilient when they feel they have the resources to face the challenge, the congregation is more resilient when they see leadership in the pastor that is both task-oriented and relationship-oriented.
The University of Nebraska work on PTSD for the Department of Defense concluded that when a military unit experiences competent and caring leadership they are more able to go through potentially traumatic events without residual stress symptoms.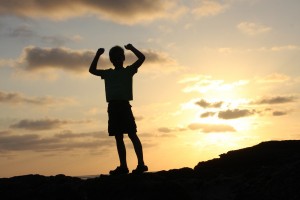 They are able to be resilient when they have a leader who knows what to do and cares for them personally.
If your congregation trusts that you can lead them through the obstacle your church faces, and if they feel connected with you, they can have the energy to move forward through the trial.
3. Increase resilience with a down-to-earth view of reality.
Optimism leads to resilience. Unless that optimism makes us unrealistic.
It's better to stomach a clear-headed assessment of the challenges you face. Realistic pessimism beats unrealistic optimism when it comes to resilience. It's where grit settles in.
People who teach organizations how to be resilient tell stories of groups of people in life or death struggles: Jews in Nazi concentration camps; the rugby players in the plane crash in the Andes; the miners trapped in Chile.
Surprisingly, they tell us, it wasn't hope that led to survival. Wishing didn't make it so and sometimes people with hope died. The people who lived correctly assessed their situation and with grim determination made decisions and took action.
Denying reality or hoping for the best are not indicators of resilience.
Diane Cotu in the Harvard Business Review article "How Resilience Works" explains:
"The fact is, when we truly stare down reality, we prepare ourselves to act in ways that allow us to endure and survive extraordinary hardship."
4. Churches build organizational resilience when they make sense of their trials.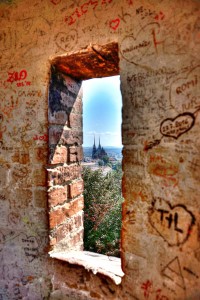 People with small resilience ask, "How can this be happening to us?" The hand-wringing, negativity, and gossip settle over the church like a layer of lethargy.
While people who are resilient ask:
How can God use this for our good?
What can we learn?
Why did God allow this?
How is God at work here?
Lead your Board and staff to answer these questions about your obstacles, and there you are leading your church to new resilience by looking beyond the problem to a solution. You are moving from being stuck in your current reality to finding a way to a preferable future.
You are building organizational resilience by collectively finding God's plan in your trials.
"Unless the Lord builds the house, those who build it labor in vain. Unless the Lord watches over the city, the watchman stays awake in vain."   Psalm 127:1

"Therefore, my beloved brothers, be steadfast, immovable, always abounding in the work of the Lord, knowing that in the Lord your labor is not in vain."         1 Corinthians 15:58 ESV
One more way to make sense of your trials: learn from your mistakes. What can you learn about how you got into this situation? Can you avoid getting into this situation again in the future? Are apologies needed?
Be like the Marines: do a post-mortem to evaluate, and keep the list of lessons learned where you will see and remember them.
5. Practice bricolage to increase resilience in you congregation.
It's a little known, but very useful French word that means being inventive. Here's how to say it.
Bricolage goes with resilience because resilience requires a bricolage ability to adapt, to be flexible, to improvise.
Diane Cotu, in the HBR article calls resilience "ritualized ingenuity" and "the ability to make do with whatever is at hand." Bricolage.
What does it look like for a pastor to be a bricoleur?
First, ask yourself what resources you have at hand. Maybe:
A strong staff person.
A generous board member.
Someone who speaks truth that you can hear and believe.
Now, make your own list, and think about how you might use those resources to work toward a solution. How can you piece together what God has provided to find a way through the problem?
Makes me think of manna in the wilderness. We're hungry. What is this white stuff? Breakfast! God solved their hunger problem in an inventive way and the Israelites adapted. They were all being bricoleurs.
We are working with an entrepreneurial businessman in our church to use space in our building to bring in a new stream of revenue. We decided against straining the congregation with another capital campaign right now, and instead we are working on alternative ways to gather the resources we need to solve issues with our building.
How can you be inventive, tinker with what you have, pivot and find a way through your challenge?
Now What?
Remember that resilience in your church comes when:
You, personally, are resilient.
You show that you know what to do and you care for your congregation.
Your congregation is realistic about your situation.
Your leaders make sense of and find God's purpose in the trial.
You practice bricolage: flexibly adapt, and use your resources.
Don't forget to impress your friends and family with your new vocab word: bricolage.
Further Reading:
Here are some of the sources I used if you want to learn more:
Blessings!
---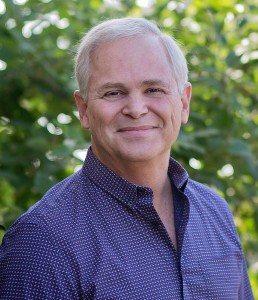 Hal Seed is the founding and Lead Pastor of New Song Community Church in Oceanside, CA. He mentors pastors who want to lead healthy, growing churches with resources at www.pastormentor.com.
Start Here to learn more about the resources available for you at PastorMentor.