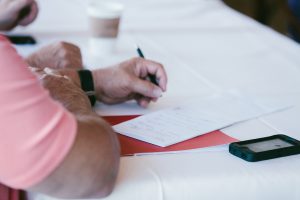 Are you the kind of person who likes to plan?
If you are, you probably have your sermon series lined out for 2023, you know the date for next Easter, and you could tell me what's coming at your church six months from now. You're the kind of person who loves a good plan, and a  Church Calendar Planner is right in your wheelhouse.
On the other hand, you may struggle to keep ahead of all the events and programs that make up church life. It often feels stressful; and it gets overwhelming at times.
If you would like to be confident that you have a good plan for your 2023 sermon series, special events, holidays, and outreach, this 2023 Church Calendar Planner is just what you need.
What is a Church Calendar Planner?

Your Church Calendar is the schedule of events in the life of your church.
It includes sermon series, holiday plans, classes, group seasons, community engagement, and all the other stuff your church does.
A Church Calendar Planner is a tool that helps you work through what your church does, and when you're going to do it.
The Benefits of a Church Calendar Planner
Let's talk about just two of the many benefits of using a planning tool to work out your church's ministry calendar.
1. It gives you a simple planning process.
You don't need a two-day staff retreat to plan your calendar for the year. Keep it simple, build on what you did last year, prioritize the big things like weekend services and Christmas and Easter, and sprinkle in the other events that build connections and reach your community.
2. You can see the big picture before you finalize the dates.
You want to know that you're doing the right things at the right time for the right reasons.
A 10,000 foot view of your month-by-month calendar will help you see if you've thought of everything, if there is balance, if the pace is managable, and if there is some stretching and faith required.
Developing it with your leadership team, and reflecting on it together, you can see if it's a good plan for your church in 2023.
5 Steps in your Planning Process
Gather your key staff and ministry leaders in a couple of meetings to decide on your plans for 2023. These five steps are a general framework:
1. Pray
Ask Jesus to lead you to his plans for your church.
We know that church health and growth come from God. We do our best to serve and honor him, but we rely on him for fruitfulness. 
Be prayerful at the beginning and end of each meeting, and every time you think about it, so that you can develop a church calendar that reflects Jesus' best for your church.
2. Reflect
What has your church done in the past that worked well? What do people look forward to every year? What moves your church forward in salvations, spiritual maturity, and ministry development?
Make a month by month list of what you've done in the past and discuss if it is worthwhile to repeat. Some choices will be obvious, others will require some deliberation and time to become clear. Make a separate list of things you're not sure about doing yet.
3. Dream
This is the time to bring up the ideas that have been on your hearts. 
Do you have the 4 Cornerstones of a Church Calendar: sermon series, big holidays, community outreach, and discipleship? Where do you see gaps? How do the plans of the children and student ministries intermingle? What should you stop doing?
Consider if there is leadership and energy around the new ideas.
4. Prune
Now take a hard look at what your team can actually handle executing. Watch for where there is energy and leadership, and do those things. Sometimes, in the essential ministries of the church, you are the one to bring the passion.
Plan to go ahead with some things, and hold off on others until the time is right.
5. Schedule
Set dates, watching for balance and a pace that is sustainable.
Tentatively add events and sermon series to the Church Calendar Pages in the Planner. Get input and buy-in from relevant staff and ministry leaders before finalizing.

What's Inside the Church Calendar Planner?
The 2023 PastorMentor Church Calendar Planner has these worksheets:
2022 Reflection Worksheet

4 Quarterly Overviews

12 Monthly Calendars

Notes Worksheet
This Church Calendar Planner will help you figure out what your church is going to do in 2023 to help your congregation grow and serve, and to help your community discover the love of Christ. It's my free gift to you!
Just click the image or a link to get your planner today!
Want to Learn More?
---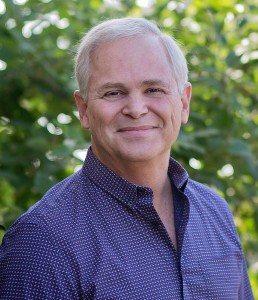 Hal Seed is the founding and Lead Pastor of New Song Community Church in Oceanside, CA. He mentors pastors who want to lead healthy, growing churches with resources at www.pastormentor.com.
Start Here to learn more about the resources available for you at PastorMentor.