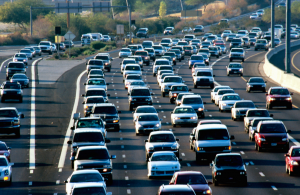 Does your to-do list feel long and heavy this week? How long has it been since you took your foot off the gas?
Join the club.
John Ortberg's book Soul Keeping: Caring for the Most Important Part of You crossed my path last week and I decided to download it and take a quick look at it – and I fell into a story that slowed me down and filled me up.
Spoiler alert: our soul needs "keeping".  It needs our attention. It supersedes our mind and our body and our will. It is the part of us that goes into eternity.
John takes us on a walk with Dallas Willard through the pages of the book, and quotes Dallas:
"The most important thing about you," Dallas would often say, "is not the thing that you achieve; it is the person you become."
And quoting Willard again, as he paints the primacy of the soul as the center of our lives:
"What is running your life at any given moment is your soul. Not external circumstances, not your thoughts, not your intentions, not even your feelings, but your soul. The soul is that aspect of your whole being that correlates, integrates, and enlivens everything going on in the various dimensions of the self. The soul is the life center of human beings."
We worry about saving others' souls, but we skim over references to our own soul in the Bible:
Jesus tells us in Mark 18:20:
" Love the Lord your God with all your heart and with all your soul and with all your mind and with all your strength."
The Psalmist asked:
"Why, my soul, are you downcast? Why so disturbed within me?" (Psalm 42:4)
Our souls get kicked around. Beaten down. Bruised. Neglected. We carry on, but we're half full on the inside. Nobody knows. Except maybe our spouse. We don't want to admit that something isn't right inside us. Or we don't have anyone safe to tell. Or we are so focused on the achievement thing (or the demands in front of us) that we don't notice and don't care.
You start to realize it when all you want to do is watch TV with a bag of potato chips. You recognize that your inner life isn't what it should be.
You don't have to wallow there, though. You can get your soul running like a "stream that flows life where nothing is more important than God". For starters, think about these three things:
1.  The soul needs a keeper. 
"You must arrange your days so that you are experiencing deep contentment, joy, and confidence in your everyday life with God."
2.  The soul needs rest.
"We're generally quite good at doing something, but we're really bad at doing nothing. The space where we find rest and healing for our souls is solitude."
3.  The soul needs satisfaction.
"You were made for soul-satisfaction, but you will only ever find it in God. The soul craves to be secure. The soul craves to be loved. The soul craves to be significant, and we find these only in God in a form that can satisfy us."
You've heard pieces of this before in scattered sermons, in classic books on spiritual disciplines, and in the Bible itself, but you have come across it today to remember that you are the keeper of your soul and it is the most important part of you.
Contains an affiliate link to Soul Keeping: Caring for the Most Important Part of You.

---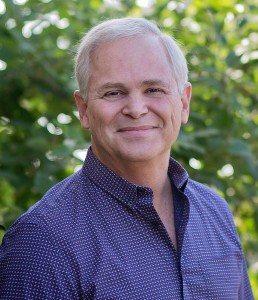 Hal Seed is the founding and Lead Pastor of New Song Community Church in Oceanside, CA. He mentors pastors who want to lead healthy, growing churches with resources at www.pastormentor.com.
Start Here to learn more about the resources available for you at PastorMentor.