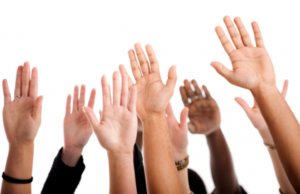 Everybody has questions about the Bible.
One of our regular responsibilities as church leaders is to answer those questions.
But where can you go for answers?
2 Types of Questions
I've discovered that people usually have one of two types of questions.
1. The first has to do with what you find in Scripture. 
Open Genesis 6 and you encounter The Nephilim. Who were these people? Where did they come from?
Peruse 2 Corinthians 12 and you find Paul's thorn in the flesh. What was that?
Read Hebrews 6 and you find people who seem to be losing their salvation. Is that even possible? If so, what hope is there for these people?
To help people with these questions, I refer to two books.
The first is Gleason Archer's New International Encyclopedia of Bible Difficulties
. Dr. Archer was a professor at Trinity Seminary. For thirty years he answered people's Bible questions for Decision magazine. By the time he was done, he found he has answered questions on most of the questionable passages in Scripture. So he put them all into this wonderful volume.
The second one I recommend is Norm Geisler's The Big Book of Bible Difficulties: Clear and Concise Answers from Genesis to Revelation
. As far as I can tell, Dr. Geisler (a professor at Dallas Seminary) looked at Archer's book and decided he could add a few things to it. Both books have similar formats. They answer questions chapter by chapter and verse by verse.
I encourage every Christian pastor and leader to have a copy of each of these in their libraries.
2. The second type of question has to do with what you don't find in Scripture.
This second type of question is a little trickier.
Certain questions are too long or too broad to be included in an encyclopedia or compendium, but too short to warrant a whole book.
As you may know, I've spent the past twenty years surveying people about their questions about God, Christianity and the Bible. That's why I wrote The God Questions.
When it comes to the Bible, I've discovered that there are about five major questions most people – both Christian and non-Christian – have:
Why are there so many translations?
Why was God so violent in the Old Testament?
Why is there only one way to heaven?
When will Jesus return?
Where is the Trinity found in Scripture?
Each of these requires a little context and a longer explanation. I devoted a chapter to each in The Bible Questions.
The encouraging thing is that God has provided answers to every question! He didn't leave us hanging.
A little exploration, a little scholarship, and just about all curiosities and concerns get satisfied.
What Next?
Certain ministry moments are significant to people. I have found that answering someone's concerns about losing their salvation, or reconciling a loving God with the God of the Old Testament can be deeply meaningful.
I recommend you get these books so you're ready to answer questions about the Bible!
Further Reading:
---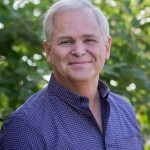 Hal Seed is the founding and Lead Pastor of New Song Community Church in Oceanside, CA. Hal mentors pastors to lead healthy, growing churches. He offers resources to help church leaders at www.pastormentor.com.
Start Here to learn more about the resources available for you at PastorMentor.