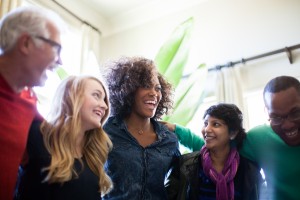 Unity. Momentum. Maturity. We're always wanting more of it in our churches.
Here's the story of what happened in one church when they used a church-wide campaign to build momentum, ignite unity, and inspire maturity.
Guest Post by Larry Barker, Director of Church Planting for BMAA and Lead Pastor of Cornerstone Baptist Church in Jacksonville, Texas.
How one church grew in size, salvations, and maturity using a Bible Questions Campaign.
Wow!  What a great church-wide campaign we experienced using Hal Seed's The Bible Questions.
This campaign helped our church have an intentional spiritual focus that was exciting and brought visitors to our services and our connection groups.
This short intentional focus on spiritual growth worked for us –
We saw an increase of 20% in our groups that seemed to renew, refresh, and recharge the congregation.
We also had six people step over the faith line during the campaign.
This campaign got us all on the same page!
What People Had to Say
The testimonies of people were so encouraging.
I heard stories of families discussing it together; people texting one another about what they had discovered; and people who had unasked questions answered.
Whether they had just become believers and had just discovered how awesome the Word of God is or they had been Christians for 30-40 years, their comments were amazing.  They discovered, or rediscovered, a fire and excitement for the authority, reliability, and the power of God's Word.
Our leaders were all impressed with the materials, and saw for themselves as Hal says, "The New Testament is the most intellectually verifiable document in history."
The Bible Questions campaign will teach your congregation the power of the Word of God.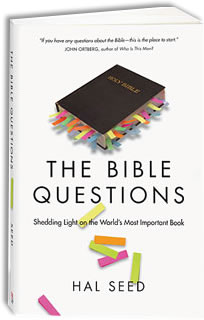 Three Steps to a Successful Campaign
How to prepare and plan properly for this event is laid out for you in the materials and makes the implementation very simple.
1. Preach the sermon series that is provided for you.
This speaks loudly to the auditory learners and there is power in the preached Word of God.  This was a great starting point for us that helped everyone focus on the same thing – God's Word!
2. Read the same daily assigned scriptures with a chapter each day from The Bible Questions.
The assignments were well received and people were encouraged that you could do the reading and study in 15-20 minutes.
3. Discuss the sermon, scripture reading, and book in your connection groups.
This gives your oral learners the opportunity to talk it out in a group setting.  Our facilitators were able to use the questions provided to promote discussion.
The systematic approach of preaching it, reading it through the week, and then discussing it in small groups built a fire in our people to stand stronger for absolute truth.
The wisdom of a six to eight week campaign is that it's not too long nor too short.  They say it takes 7 weeks to develop a habit and that worked for us.
Our people have a new confidence in talking with others who do not believe that the Bible is the infallible and inspired word of God.
I saw this campaign unify our church while helping us grow spiritually.
Now What?
My advice is to use this campaign and do it now!
It is well written; it clearly communicates how to utilize a campaign for great spiritual impact; and it provides all the tools to make it happen with PowerPoint, advertisements, leader guides, sermons, and an excellent study book for your people.
Honestly, I can't say enough to tell you how great an experience it was for our church!
Further Reading:
---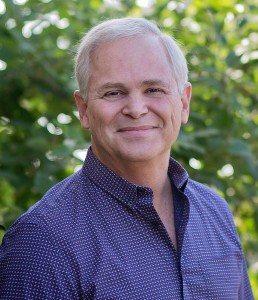 Hal Seed is the founding and Lead Pastor of New Song Community Church in Oceanside, CA. He mentors pastors who want to lead healthy, growing churches with resources at www.pastormentor.com.
Start Here to learn more about the resources available for you at PastorMentor.