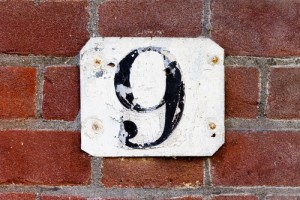 I love "Best Of" lists because they're like a party of wisdom and helpfulness on a single webpage.
You may find, like I do, that God uses those lists to speak into what you need right at that moment.
Here's our contribution to the party: the 9 top posts of 2016 at PastorMentor. We based the list on page views, facebook engagements, and a bit of personal preference.
Congrats to you, friends, for being most interested at PastorMentor in evangelism, discipleship, prayer, reaching your community, and leadership.
I am thankful for your friendship and the joy of doing ministry with you!
10,000 Blessings,
Hal
---
The Best 21 Truths I Learned from Rick Warren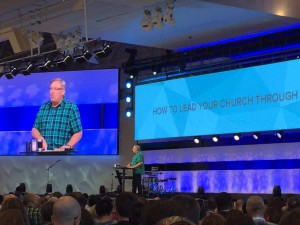 I went to Rick Warren's "New Hope for Your Church" Conference in Orange County last summer. It's the Purpose Driven Conference version 2.0 and Rick taught his heart for the local church.
Here are 21 truths, lessons, insights and ideas from Rick that will help you as you lead your church.
---
How to Lead your Church to be Boldly Evangelistic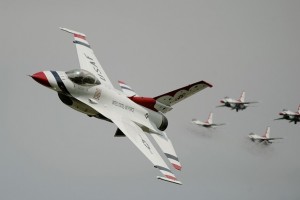 Every pastor I know wants to grow his church by leading people to Christ. If that's you, you're in good company. If you're succeeding at it, you're in rare company.
According to the Billy Graham Center for Evangelism, only 10% of our churches are succeeding at leading people to Christ. 90% of American churches are either not growing, or only growing because Christians are leaving other churches to join theirs.
The weak state of evangelism these days is a leadership issue. It's our responsibility as pastors and church leaders to lead our churches to be evangelistic.
---
How to Fire Up your Church for Spiritual Growth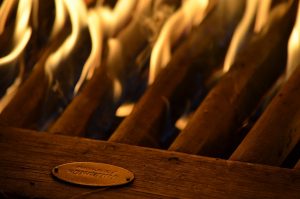 I always thought spiritual growth was like a buffet. You step up to the table and choose whatever looks good to you. You sample. You go back for seconds. And in the end, you're done.
As a church leader using the cafeteria approach, I figured that if I could set out a variety of foods, then people could choose for themselves and under the direction of the Holy Spirit, they would mature in Christ naturally.
But that spiritual growth seemed to take forever.
I finally realized that we could help believers fire up their spiritual growth just by communicating more clearly about steps they could take to grow.
We worked through an eight step process to establish a spiritual growth system in our church. Perhaps this process will help you become more intentional about helping your congregation grow to spiritual maturity.
---
How to Lead 48,000 People to Jesus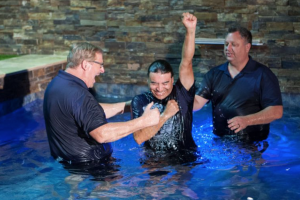 He has room to talk.
Under the leadership of Rick Warren, Saddleback Church has baptized 48,700 people. Equally impressive: 78% of the church came to Christ at Saddleback.
The numbers are so big, you may not relate. You're just hoping for a couple of new families. It's been awhile since anyone came to Christ at your church. I understand that. You're normal.
Saddleback isn't normal, but it is reproducible. The principles that they have used work in any size or shape of church. It just takes leaders who will listen, hear, and implement. Pray. And believe.
I spent a few days last week at the Purpose Driven Conference at Saddleback Church. Here is a slice of what I learned at the conference about how to lead a church that wins people to Jesus.
---
How to Pray Like Paul for your Church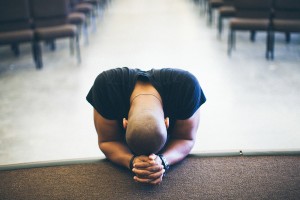 I get tired of praying the same things over and over again for my church, so this week I accessed a prayer expert for his help on what to pray.
Here are seven prayers that Paul prayed for the churches he knew.
Together they'll give you a week's worth of biblical prayers you can pray over your church.
Ready to pray?
---
How to Make a Church Pre-Service Video that People Love to Share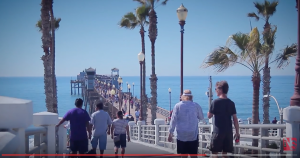 Like you, I'm always looking for new ideas that will make my church better.
When I got the idea from Rich Birch's podcast 5 Elements of Effective Pre-Service Videos to make a countdown video for our services that shows our church in our city, I knew we had to do it.
It's brilliant: give guests a two-minute story of your church as they take their seats and they will likely be more predisposed to your church. And reinforce your church values with your congregation without a word, every week – that's brilliant, too. Then see it spread across social media to attract the community? Priceless.
Watch our video, then I'll break down how to make one of your own.
---
8 Steps to a VBS that Attracts Families to your Church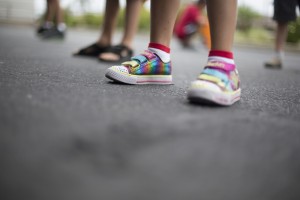 How do we retain the unchurched families who attend our Kids Camp?
The truth is, most unchurched families aren't thinking about attending your church when they enroll their kids in VBS. They're either looking for an enriching place to send their kids during a long summer, or they are piecing together childcare while they work.
Church attendance may not be the last thing on their minds, but it's close. Wooing the unchurched back after VBS is over will take more than a great week of programming.
Here are eight strategies we use to capture as many unchurched visitors as possible.
---
10 Ways for Pastors to be High Capacity Leaders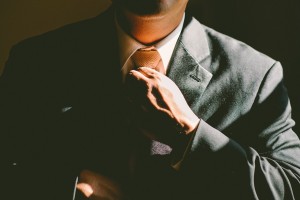 What do pastors have in common with CEOs?
Quite a bit when you think about it: casting the vision, making hiring decisions, setting strategic direction, and innovating, just for starters.
These high level leadership abilities don't come out of thin air. How does a willing servant of the Lord become a high capacity leader?
Jeffrey Fox wrote a helpful little book for business learners called, "How to Become CEO: The Rules for Reaching the Top of Any Organization."  Many of his axioms are practices helpful to church leaders. I've pulled out ten of Fox's rules and applied them to developing your leadership skills in ministry.
Which one of these axioms is just what you need to be a better leader this week? Which one would the Holy Spirit want to use to make all the difference in your life and ministry?
---
Your Best Response to a Spiritual Attack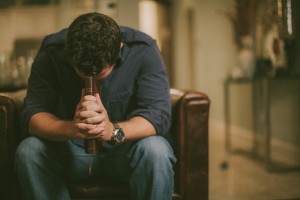 If you're in the Kingdom, you're in a battle.
That battle can be initiated by people or circumstances. It can attack your reputation, your finances, your health, or your family.
But because of your position in the Kingdom, there's always a tie to the spiritual world.
If that's the case, then maybe the best place to start in resolving whatever is coming against you is in a warfare prayer.
---
Further Reading
---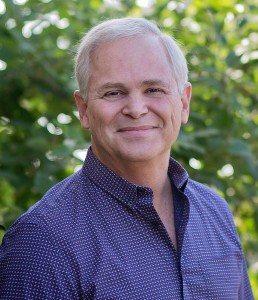 Hal Seed is the founding and Lead Pastor of New Song Community Church in Oceanside, CA. He mentors pastors who want to lead healthy, growing churches with resources at www.pastormentor.com.
Start Here to learn more about the resources available for you at PastorMentor.