I love the "best of" posts that have been filling my inbox lately.  Great content. Super helpful.
Now, here is our best: the top 8 posts of 2015 at PastorMentor.
We are praying that at least one will be just what the Holy Spirit wants to speak into your life today.
10,000 Blessings,
Hal
---
 How to be a Better, Faster Reader
What's a guy to do when a family member, friend, or church member asks what you would like for Christmas? You may not want to give them a look at what's really on your wish list.
Gift cards, then? Cold cash? Maybe.
Here's the million dollar answer: a book, please!
Leaders are readers, after all. And if you're feeling guilty about how your reading goals went in 2015, then now is the perfect time for a restart.
---
What 500 Churches Discovered about Making Sunday the Best Day of the Week
Have you noticed "the rise of the Nones" in your community?
Church demographers have observed that church attendance in America is on the decline because more and more people are declaring "None" as their religion.
Even devout Christians are attending less frequently.
What happened? And what can we do about it?
---

The Definitive Guide to Launching a Church Campaign
Have you seen what a church campaign can do?
It attracts your community, challenges your members, and boosts momentum in your church.
And what I like best is that it's not rocket science.
You can pull off a successful campaign with a little effort and a lot of clarity about what to do.
There are five key areas to nail when ramping up for a church campaign: casting vision, starting small groups, praying, developing your marketing strategy, and coordinating with ministry teams.
---
How Healthy is your Church? These 18 Numbers will Tell You
Whether you've thought it or not, your church has an evaluation system.
Every service is evaluated by every attendee. They talk about it afterwards in the lobby. They share their impressions between friends.
If it's really good, others hear about it. If it's really bad, even more "others" hear about it. We can't help ourselves; we are made in the image of a God who has evaluated everything he's ever made.
In Genesis 1, we find God giving himself a grade every day.
---
7 Steps to the Church of your Dreams
Do you have pipe dreams for your church?  Visions of what you would like to see, but maybe won't.
My pipe dream would be to see our church so well organized that everyone knows exactly what to do. Our greeters would welcome people just right every time. The nursery workers would have mad baby skills.  The student small group leaders would lead powerful, life-changing discussions with teens.
Nah, pop that pipe-dream delusion. People are messy and we're in the people business so churches are going to be messy, too.
Maybe.
Or maybe that's just an excuse, and the truth is that messy churches are just chaotic.  Disorganized.  And less than effective.
---
Why I Love Systems
Three times in New Song's history I've been depressed or discouraged over the church's lack of growth. During our early years, we plateaued at about 230. It happened again at around 400. Then we bounced between 750 and 950 for several years.
Every time this happened I would pray, asking the Lord what we needed to do to reach more people. Jesus promised that he would build his church, so I knew there was something I didn't know, wasn't doing, or was doing wrong that was keeping us from reaching more people. I just couldn't figure out what it was.
You might be in the same predicament.
---
The 3 Simple Behaviors of Successful People
There are six of us. All are pastors. All of them lead mega-mega churches. And we get together every January for a Pastors' Roundtable Retreat.
This year I saw that these successful friends of mine have three things in common.
They show up.
They stay long-term.
And they never stop learning.
A ton of great books have been written on what it takes to succeed, but filling a whole book means it gets complicated.
Try these simple behaviors of my successful friends instead.
---
7 Actions that Will Double the Quality of your Preaching
It's stretching, right? Standing up to preach every weekend.
Insecurity mixes in with your faith that God will work through you.  You know He can do it through you – unless you get in the way.
Here are seven practices I use to improve the quality of my preaching. Which should you add to your preaching regimen?
---
How to Review your Year for a Better New Year
In Jeremiah 17:10, God says,
"I the Lord search the heart
and examine the mind,
to reward each person according to their conduct,
according to what their deeds deserve."
If God is searching my heart and examining my mind, I figure I ought to do the same. And if he's going to reward me for my conduct and deeds, I want to take a look at those as well.
Here is how you can review your year for a better new year.
---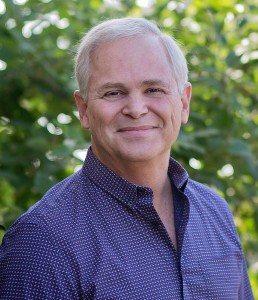 Hal Seed is the founding and Lead Pastor of New Song Community Church in Oceanside, CA. He mentors pastors who want to lead healthy, growing churches with resources at www.pastormentor.com.
Start Here to learn more about the resources available for you at PastorMentor.