Stepping into leadership is exhilarating.
And daunting.
As a new leader, these questions made themselves at home in my head: "Will people follow me? Will they like me? Will I be able to accomplish anything?"
Little did I know, followers have their own litany of questions. They want to know: "Is this person trustworthy? Do I want to follow him (or her)? Do I like where they are going?"
Underneath this unspoken exchange is a covenant that all leaders make with everyone who joins them.
Like the questions in their heads, this covenant is never verbalized and almost never even comes to consciousness. But it's there, and if you're going to be a great leader, you need to own it. And live up to it.
When a follower decides to leave a church, cause, or movement, it's almost always because one of these three promises has been broken.
1. If you follow me, I will make your life better.
Years ago, Kelly asked me to pray that God would give her a baby. Lori and I had experienced some years of infertility, so we knew the pain she was enduring. I prayed often and fervently, but, no baby. A year later, Kelly quietly slipped out of the back of the church. Promise #1 was broken; I hadn't made her life better.
It didn't matter that I was incapable of making her life better; only God could do that. A better life was her unspoken expectation. Without a baby, we had a breach of contract.
2. If you follow me, I will care about you.
The easiest deliverable is the "I will care about you," promise.
We may feel stretched thin, but when a church member is in a crisis, they expect us to respond. A few years back, a lady in my church lost her sister to spina bifida. Her sister and family were long-standing members of Saddleback Church. I was impressed to learn that Rick Warren delivered on promise #2. He showed at Diane's hospital bed a few days before she died. Promise kept.
As New Song has grown, I've found it harder to express care to everyone in our tribe. Sometimes I don't hear about people's sorrows until long after the fact. But when I can look them in the eye within hours of their loss, or pick up the phone and pray with them, those small acts of care go a long way toward fulfilling our covenant.
3. If you follow me, I will take you where you cannot go without me.
A promise fulfilled is a tree of life, and a spur to even greater leadership.
One of my greatest joys is my friend Scott Evans. Over two decades ago Scott and his wife made the decision to come with us to San Diego and help plant New Song. Today he's the founder of Outreach, Inc., a company that serves churches and ministries worldwide. He knows that if he had stayed at his computer-industry job, he'd have half the life he has today.
What's Next?
It's easy to ignore these unspoken promises, but now that you are thinking about them, how are you doing?
What about the people in your church? Is your leadership making their lives better? Have you expressed your care for them lately? Are you taking them somewhere they couldn't go without you? That's why we get into leadership in the first place.
And most importantly, these three promises are what Jesus thinks about and does for each of us.
Further Reading
---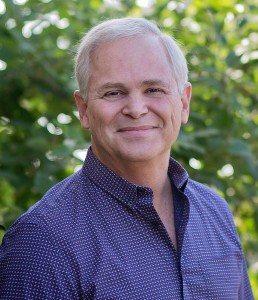 Hal Seed is the founding and Lead Pastor of New Song Community Church in Oceanside, CA. He mentors pastors who want to lead healthy, growing churches with resources at www.pastormentor.com.
Start Here to learn more about the resources available for you at PastorMentor.