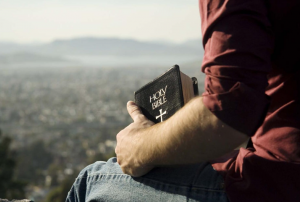 During the final week of writing The Bible Questions, I had an epiphany.
As I started the final five chapters on how to study the Bible in life-changing ways, a thought popped into my head:
It really is possible for people to be mastered by the Bible.
How could that happen?
Malcolm Gladwell, in his excellent book Outliers quotes Daniel Levitin's This is Your Brain on Music. Levitin studied people at the top of their field in several disciplines, from music to chess to writing to ice staking. He even studied world-class criminals.
What he found was that something happens to a person who spends 10,000 hours on practically anything.
Levitin says, "No one has yet found a case in which true world-class expertise was accomplished in less time. It seems that it takes the brain this long to assimilate all that it needs to know to achieve true mastery."
What if it really were possible to be mastered by the Bible? Only God can master God's Word, but what if God's Word mastered you?
In the Old Testament, Ezra,
"…set his heart to study the Law of the Lord and to practice it." (Ezra 7:10).
What if you set your heart to study and practice the Bible? Is it possible? What would it look like for you?
Eating an Elephant
You've heard how to eat an elephant—one bite at a time.
I believe that the key to letting the Bible master you is to have a realistic plan you can stick with week after week, month after month, even year after year.
One bite at a time.
Is 10,000 Realistic?
Let's assume that it will take you ten thousands hours to have your thoughts taken captive to obedience to Christ. How much elephant would you have to eat, for how long, to achieve ten thousand hours of Bible saturation?
Assuming your church sings songs that contain biblical content and your pastor preaches the Word of God, give yourself credit for an hour of Bible for church attendance every week.
Then there's time in a small group Bible study. If you're in a Small Group (or will join one soon), during your Small Group study, credit yourself with a second hour of Bible each week.
No one can build a relationship with God without personal time in his Word.
Pastors and seminary professors can easily soak up two or three hours a day in reading and studying Scripture, but for most everyone else, half an hour is probably a realistic stretch of schedule.
Leaving off Sunday and figuring that something unexpected will come up at least one of the other six days, that leaves five days of a half hour of study, which comes to two and a half hours per week. (Unless you're a pastor reading this, then, calculate your Bible-absorption at a much higher rate.)
As you progress in your faith, there will come a point when you admit you have something to offer others, and you become a Small Group leader. Realistically, you're going to have to put in an hour or two of preparation for the Bible study you're now leading.
It adds up:
1 hour church
+ 1 hour Small Group
+ 2 ½ hours personal time with God
= 4 ½ a week
Add 2 hours preparation when you begin leading a Bible study.
4 ½
+ 2
= 6 ½ hours a week
At 6 ½ a week, it will take you 30 years to reach 10,000 hours of Bible.
6 ½ hours
x 52 weeks
x 30 years
= 10,140 hours
That may seem like a long time, but consider that you are talking about being conformed to the image of Christ, that's not bad at all!
Your Plan
Now you've got a plan, or at least a benchmark. You know how much elephant you're going to have to eat in order to be mastered by the Bible in your lifetime.
If you want to arrive sooner, increase your personal Bible study, or add a second preparation time by volunteering to teach Sunday school. Enroll in a Bible class at church or online. Or go to Bible college or seminary for intensified training.
God's Plan
I believe this is God's plan for you.
Exposing yourself daily to God's thoughts will change your thoughts. It will help you see the world the way he sees it. And it will help you live in the world like he would, if he were in your place.
I think this is the enfleshment of Colossians 2:6,
"Just as you received Christ Jesus as Lord, continue to live in him, rooted and built up in him, strengthened in the faith as you were taught, and overflowing with thankfulness."
God bless your journey!
Further Reading:
---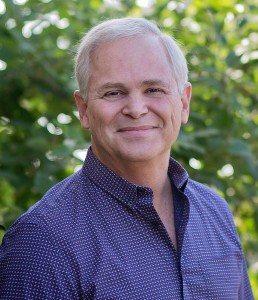 Hal Seed is the founding and Lead Pastor of New Song Community Church in Oceanside, CA. He mentors pastors who want to lead healthy, growing churches with resources at www.pastormentor.com.
Start Here to learn more about the resources available for you at PastorMentor.
This post contains affiliate links.