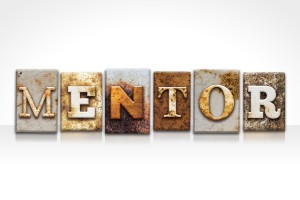 You can overcome the roadblocks and find a good mentor.
Do you have barriers that hold you back from getting a mentor or a coach?
Hesitations that keep you from making it happen?
I did, too.
And I wasted a lot of years. We kept bumping against an attendance barrier until I finally hired a pastor who had gone right past it to show me what I didn't know.
You may hesitate because you're like me and you don't realize how a mentor can help you solve your ministry challenges.
You may hesitate because you have doubts about your ability to get good mentoring. Maybe it hasn't worked so well for you in the past.
You may hesitate because you don't know where to find the right mentor.
I get that.
You may hesitate because you have a stack of unanswered questions about mentoring piled up in the back of your mind and it's easier to think about the stack of to-dos on your list today.
I hope you'll decide today that you can overcome the hesitations that hold you back, and that you'll move forward on getting a coach so that you can move forward in your ministry.​
Here are 4 questions I hear from pastors as they think about finding a ministry mentor. See if the answers resolve any of the hesitations that hold you back.
1. Do I need a mentor?
Here's the right answer: YES. You do need a mentor.
Here's 5 Ways a Mentor will Make all the Difference for You:
A mentor will help you see what you don't currently see.
A mentor can help you get to the next level.
A mentor can stimulate you to work more on your church and less just in it.
A mentor can help improve the health of your church.
A mentor can help you lead your church to growth.
Rick Warren says every pastor should have a mentor. He has mentors. It's safe to say that if Rick has a mentor, that the rest of us should have a mentor, too.
But there is humility in deciding that you need a mentor, and it may take you awhile to admit that. You're conceding that you don't have all the answers and that you don't know how to overcome that challenge you're facing.
Proverbs 3:13,21-23 talks about the pursuit of wisdom:
Blessed are those who find wisdom,
    those who gain understanding,

Do not let wisdom and understanding out of your sight,
    preserve sound judgment and discretion;

they will be life for you,
    an ornament to grace your neck.

 Then you will go on your way in safety,
    and your foot will not stumble.
Let's pursue ministry wisdom, understanding, sound judgment and discretion. And if we will get more if someone helps us, then get someone to help!
2. What do I look for in a mentor or a coach?
It's up to you to decide what is important to you.
Here's my list:
A pastor who has been where I am today
Has gifts of leadership and wisdom
Is willing to  give me personal time
Loves Jesus
Here's Rick's list from his article Every Pastor Needs a Mentor:
Someone who has the character and values you admire
Someone with the skills and experience you want
Someone you trust
Grab a piece of paper or open a doc on your computer, and make a list of what you are looking for in a ministry mentor or coach. Consider character, experience, and availability.
It can be a short list that you come up with in a few minutes. Its purpose is to help you recognize what you're looking for, and get past the hurdle of "I don't know where to start."
3. How can I find a mentor who can help me?
There are plenty of pastors who have been through what you're going through.
If they successfully made it through what you're coming up against, then they can help you.
First, check off the character and availability boxes. Are they admirable and are they available to you?
If so, then the next question is did they succeed at the hurdle you're facing?
Did his church go past where I'm stuck?
Did he make it though what I'm coming against?
Does he know what I need to know?
Can he help me get to where I want to go?
I wrote an article called "How to Find the Right Mentor at the Right Time" that comes with a worksheet will help you figure out what you want to learn from a mentor and what qualities you are looking for in a mentor.
The free download also walks you through processing if you are ready for a mentor and figuring out where you will find a mentor.
You can find the tool that goes with this article in the Pastor's Personal Toolbox — a library of our best tools and resources all in one place. Tap below to learn all about it, and get started on the Criteria-based Decision Making worksheet.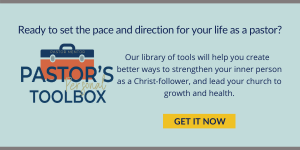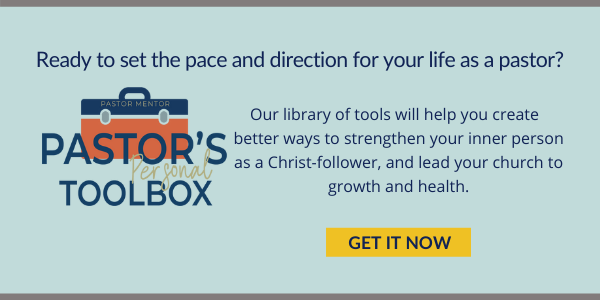 4. What if it doesn't work?
There's the big worry. What if you make this commitment, spend some money and time, and nothing happens in your life or your church.
I hear you, but there's a simple solution.
If you pray and if you do your best, something will happen!
It's only if you stay where you are that nothing will get better.
Check out "How to be Sure You'll Make the Most of a Mentor" to get a four-step process that pretty much guarantees your success with a mentor or a coach.
What's Next?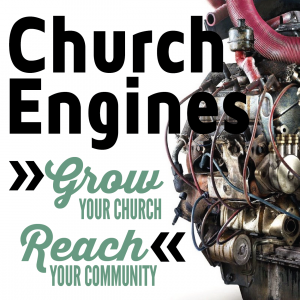 I hope you'll move forward to get a mentor. Use the links in this article to resolve your hesitations and get ready.
My course, ChurchEngines, might be exactly what you are looking for. Learn more about it here:
I Want to Check out Hal's Mentoring Program
If you want to talk about it, email me at hal@pastormentor.com
Blessings!
---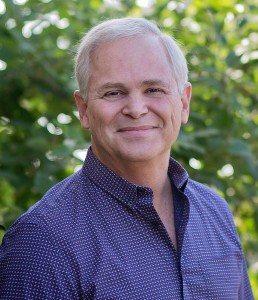 Hal Seed is the founding and Lead Pastor of New Song Community Church in Oceanside, CA. He mentors pastors who want to lead healthy, growing churches with resources at www.pastormentor.com.
Start Here to learn more about the resources available for you at PastorMentor.