Become Great one Step at a Time
Great people don't start out great. They get there by taking one step at a time.
Sure, some people are born with more advantages…
…but as people made in the image of God, we all have the seeds of greatness within us.
Great people become great by improving their character, talents, thinking or godliness one step at a time. They read a book, take a class, begin a new habit, or sit in front of a piano and practice, one session at a time.
It's Easy to Get Stuck at Good Enough
In my ministry with pastors I've begun to hear a refrain that concerns me.
Several have said recently, "I don't have time to grow." These men are so busy working in their ministry that they don't have time for self-improvement, or even church-improvement.
Which means that a year from now they'll be at the same level of spiritual maturity and their church will be doing the same level of ministry it is today.
Business author Jim Collins says, "Good is the enemy of great."
By that he means that once we reach a certain level, that level fights against us improving further. We're so busy doing good things for God that we forget to dream about doing great things for Him, or being great followers of His.
No one means to stop at good; we just get stuck there by accident.
How to Move from Good to Great
To advance towards greatness, take one small step today, and then another next week or month, and another after that, and another after that, and so on.
Write Down your Goals
For instance, what often separates good leaders from great ones is that good leaders set goals, while great leaders write them out.
One step from good towards great might be to begin writing out two or three monthly goals and working towards them.
Get a Mentor
Another option could be to enlist a mentor.
The quality of our leadership is significantly influenced by the quality of leaders we spend time with. Enlisting a mentor who offers advice, resources and regular assignments is an accelerated plan towards greatness.
Churches Going from Good to Great
This one-step-at-a-time approach is also how churches go from good to great.
If we can quantify it this way, improving the systems and processes in your church by 1% per month will result in a 12% improvement in a year. Increase that step rate to 1% a week and you accelerate to a 52% improvement in a year.
What's Next?
There is an endless list of possibilities for good next steps in your life. Why not take one today?
Further Reading:
---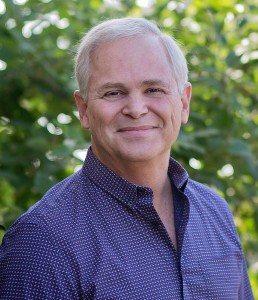 Hal Seed is the founding and Lead Pastor of New Song Community Church in Oceanside, CA. He mentors pastors who want to lead healthy, growing churches with resources at www.pastormentor.com.
Start Here to learn more about the resources available for you at PastorMentor.