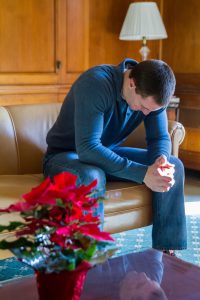 December 2017
Last summer my dad passed into eternity. Then three months later, Lori's mom crossed into heaven, too.
Last week, just six weeks later, we evacuated from our neighborhood as the Lilac Fire burned toward our church, our home, and the homes of many families in our church.
Here's what I'm wondering: how does a pastor lead when wading through his own grief and trauma? Especially during the holidays.
You may have experienced trauma or loss this year, too. Or you may have friends and family who are grieving.
These 6 practices will help you grieve and also continue to function as a church leader.
How to Lead when you're Hurting at Christmas
1. Be a Worshipper
Jesus belongs right in the middle of your pain. Worshipping him gives him glory and sets your heart on him.
Why, my soul, are you downcast? Why so disturbed within me? Put your hope in God, for I will yet praise him, my Savior and my God.             – Psalm 42:5
The Sons of Korah got it. Psalms 42 and 43 demonstrate broken hearts trusting in God. You might want to go there now and pray these Psalms out loud. They're therapeutic.
When you're hurting, is God sufficient for you? Can you find peace, comfort, and hope in his presence?
Worshipping in our sorrow demonstrates our faith.
Romans 5:3-5
Not only so, but we also glory in our sufferings, because we know that suffering produces perseverance; perseverance, character; and character, hope. And hope does not put us to shame, because God's love has been poured out into our hearts through the Holy Spirit, who has been given to us.
2. Listen to what God says to You
Jesus is the Word. Allow him to speak into your life.
We found God speaking into the last days of our parents' lives. He gave us his presence and his word in our pain.
At first, he encouraged us to be strong:
Have I not commanded you? Be strong and courageous. Do not be afraid; do not be discouraged, for the Lord your God will be with you wherever you go.     – Joshua 1:9

So do not fear, for I am with you;
    do not be dismayed, for I am your God.
I will strengthen you and help you;
    I will uphold you with my righteous right hand.     – Isaiah 41:10

I can do all this through him who gives me strength.     – Philippians 4:13
Then to rest in him:
Come to me, all you who are weary and burdened, and I will give you rest. Take my yoke upon you and learn from me, for I am gentle and humble in heart, and you will find rest for your souls. For my yoke is easy and my burden is light.     – Matthew 11:29-30
And to treat others well:
May our Lord Jesus Christ himself and God our Father, who loved us and by his grace gave us eternal encouragement and good hope, encourage your hearts and strengthen you in every good deed and word.     – 2 Thessalonians 2:17
Watch for Jesus to give you specific promptings, encouragements, comforts in your trial.
3. Learn how to Work through Grief
You might as well learn how to work through your grief.
I'm trying to face it, not avoid it. I want to work through it, not get stuck in it. I try to do something to find a little healing every day – or as many days as I can.
It will take longer than you want it to.
If you are bereaved, there are books that address the kind of loss you have experienced. Losing a parent is different than losing a spouse or a child or a friend or multiple family members. A search on Amazon will lead you to books that have been written by people who can help you through the kind of loss you are experiencing.
Here are a few books I recommend:
You may be grieving but haven't been bereaved. You may be grieving a loss of health, your marriage, your children's choices, your financial situation, or your ministry challenges.
Whatever you are grieving is a legitimate loss. And you will be able, eventually, to work through your sad, depressed, angry, or guilty feelings. The waves of emotion will ease. And you will find acceptance.
4. Make it your practice to Journal
We know the value of listening prayer and journaling. They are twice as important when you are struggling or grieving.
Stephanie Jose in Progressing through Grief:
Journaling is an effective way to express your thoughts and feelings in a safe environment. You can explore what you are truly thinking about without being judged. There is no wrong way to journal…
Stephanie recommends that you: 1) understand grief, how to take care of yourself and setbacks to avoid; 2) understand the emotions of grief, how to work through them, and spot when they become problematic; and 3) start journaling using grief-oriented prompts.
Journaling helps us let go of things. It helps us hear from God. It captures memories, realizations, and truths.  Before the Lord, it helps us find our new normal.
5. Do the Next Thing.
You may not have energy for all the things you need to do, but you can probably do the next thing.
Just do the next thing.
This may be a season for you to rely on others, to let things go, and to only do the things you must do. You don't have to do everything. Just try doing the next thing.
Tom Peters, in Tribe of Mentors, says that you don't need to have a big passion, you just need to do the next five minutes with excellence – that email, the work on your message, the conversation with a leader in your church. Do the best you can in the next few minutes.
Don't worry about what lies further down the list… if you even have a list.
I think what Jesus said about worry applies here:
Do not worry about tomorrow, for tomorrow will worry about itself.    – Matthew 6:34a
At the end of the day, you'll feel some satisfaction with the progress you made. You're probably not working at your usual capacity, but I bet you got some important things done. More than you thought you'd be able to do when the day began.
6. Let Go of Holiday Busyness
The holidays are a perfect storm for grief. The annual busyness compels you to move faster while the weight of your grief trips you up.
Expectations are high:
Yours. You want happy times and good memories.
Your family's. The kids are excited and there are gifts and family gatherings.
Your church members'. The special services and the parties at church are important to them.
You're busy. Traditions at home. Extra events at church. Parties and gifts for everyone. But grief makes you tired, limits your capacity, and slows your ability to think clearly.
And then there is a fresh trigger of your loss. In our family, it was the Salvation Army bell ringers. Lori's mom was a long-time Salvation Army board member and she always took her turn ringing the bell at a red kettle. But not this year.
You, like many others, may be acting happy on the outside while feeling sad on the inside. While feeling the pressure to keep going.
Here are four suggestions to handle the busyness without being knocked down:
Give yourself grace to skip things. Let it go completely or ask others to step in.
Do what is important to you. Maybe you'll start some new traditions.
Allow yourself to be alone, to get more sleep, and then also to be with people who make you happy.
Run to Jesus when the responsibilities or triggers overwhelm you.
The Lord is close to the brokenhearted and saves those who are crushed in spirit.     – Psalm 34:18
Now What?
Jesus sees the grief inside you. He knows the demands all around you. Draw near to him, slow down, give yourself grace, and do the best you can.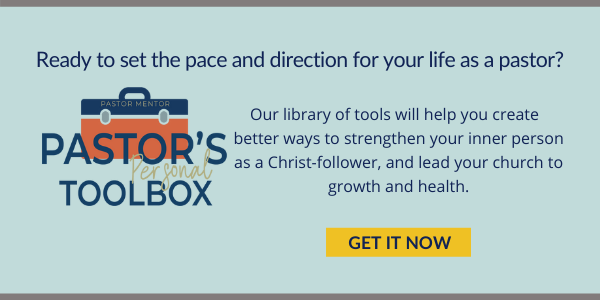 Further Reading
---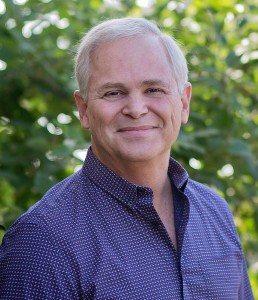 Hal Seed is the founding and Lead Pastor of New Song Community Church in Oceanside, CA. He mentors pastors who want to lead healthy, growing churches with resources at www.pastormentor.com.
Start Here to learn more about the resources available for you at PastorMentor.