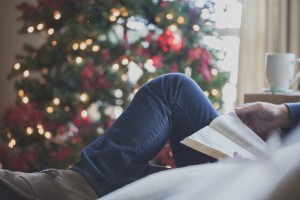 How is this Christmas shaping up for you? Perhaps it's close to your pre-pandemic normal. And is that the good news or the bad news?
You might have not minded the shut-down quiet last Christmas. You may wonder if any good comes of the Christmas busyness.
Will your church be any different, any better, come January? Is Christmas something that just blurs past, or can it be a time that brings strength to your church and to your own life?
What if this Christmas could be your best ever?
What if this Christmas you could:
attract visitors who decide to become part of your church,
encourage and build community in your congregation,
make memories with your family,
and experience a deep, fresh relationship with Jesus.
Is it possible to succeed on so many levels with so many demands on your time?
Here are my lessons and tips — learned the hard way — for having a Christmas that moves your church and your family forward.
5 Ways to Turn Christmas Chaos into Significance
1. Preach your best ever sermons.
Some years I'm stymied when it's time to preach a December series. It's a dilemma. How do I preach the Christmas story and the Gospel to the visitors and children in the house, but still speak meaningfully to seasoned Christians?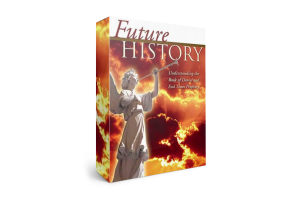 Here are three ideas:
Try using less familiar passages. A few years ago I preached the book of Daniel in December and into January. It went so well, and our attendance grew 17% that I turned it into a church campaign: Future History.
Pray, even fast, for the messages that Jesus wants you to deliver.
Listen to messages from other preachers. First, to feed your own soul. Then for inspiration for your church.
2. Attract new attenders who stick.
It isn't good to see your numbers swell in December, just to settle back down in January. So much work, but no fruit remains.
Here's how to use Christmas to gain fruit that remains for Christ's kingdom:
For Christmas Eve:
Your Christmas Eve message should be a stand-alone sermon, not part of an ongoing series that would make visitors feel like outsiders.
Expect that there will be more children in the room than usual, so keep your message simple and short.
Invite them back to something special after the first of the year.
End the service with everyone lighting a candle and singing Silent Night. Bam.

For Chreasters, those folks who unashamedly come on Christmas and Easter:
Present the Gospel. Meeting Jesus is the best motivation for Christmas visitors to become regular attenders, so be sure to present the gospel and be ready to follow up with new believers.
Be in touch with them the next week.
Learn more here: 8 Strategies for Leading Chreasters to Christ.
Regarding Marketing:
3. Party with your congregation.
You accomplish several things with Christmas parties:
You celebrate the birth of Christ.
You thank and encourage the servants in your church.
You build friendships and community.
If you don't have parties at Christmas with the people who do life together in your church, well, then you're not doing life together.
Before the pandemic, the calendar would get a little crazy around New Song in December because every ministry area would have a party.  Those parties were pods of connection, friendship, refreshment, and care. Parties refresh the servants, and connect the loosely connected in ways that we can't accomplish otherwise.
Here are three guidelines for putting together a good party schedule for your church:
Ministry leaders work together to develop the calendar of parties. Avoid double-booking parties that force people to choose one or the other. You may end up with a few parties at the same time on the most popular weekends.
It worked for us to have the young adult party follow the children's ministry team party. All the young adults serving in PromiseLand went to the 6:30 to 8:30 dinner party, then headed over to the Elevate party.
From year to year, keep parties on the same day and week of the month. It makes scheduling easier, people know what to expect, and the feeling of tradition adds to the value of the party.
Be aware of how many times people are asked to bring a gift or make food or get childcare. Those add to the stress of the month for the people you are trying to bless.
Your purpose in the parties, church leader, is celebration and friendship.
4.  Enjoy your family.
December is a challenging month for my wife, Lori. She wonders why a pastor's wife is required to redecorate her house, buy a present for everyone she knows, host multiple parties, go to dozens of events, and oh yes, communicate with everyone you've ever known. No wonder there is more stress in our house in December. The pandemic Christmas was a gift to those who need less Christmas-obligation.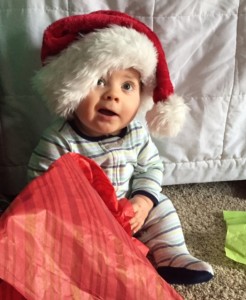 I've learned to ease the expectations she feels. I try, as much as possible, to let her choose what she can handle. Then I enjoy whatever gets decorated or baked or wrapped.
We find it works for us to begin in October to plan for December. When are the parties? What's our gift giving budget? When our kids were younger, we planned when we would need childcare, and then rushed to the phone to get the best babysitters.
We talk about what's  important to us, our kids, and our extended family to come up with a general plan for the family-side of the season. That's helped alleviate much of the frustration.
Draw your Family Together with Family Traditions
We weren't particularly intentional about establishing family traditions. They just appeared along the way.
If you do something once a year, do the same thing every year; then you've got a tradition.
Our daughter and her husband have decided that you can start listening to Christmas music on October 23rd. It's a new tradition for us, but I'm all in.
5. Draw near to Jesus.
Some years I've felt a fraud. Joyful, celebrating on the outside, but tired and empty on the inside. Not a good thing for the pastor trying to lead his church and family to a place he isn't feeling.
Now I pay extra attention to my private spiritual life in the fall. We've noticed that October is always a difficult month, so I guard my spiritual disciplines in October and on toward the end of the year.
I don't want to rely on the moments of the season for my spiritual refreshment. I want the refreshment to come from extended times of prayer and study. I want to be filled up with Jesus, and overflowing into the lives around me in every conversation.
Now What?
It's a re-start this year after last year's shut-down of holiday events. This is your opportunity to shape your Christmas into a season of ministry and blessing for you, your family, and your church.
The Pastor's Personal Toolbox includes a checklist to help make this your best Christmas ever, and an idea list of fresh ways to preach the Christmas story. And so much more…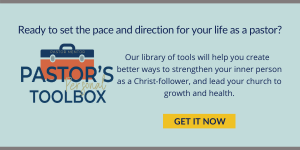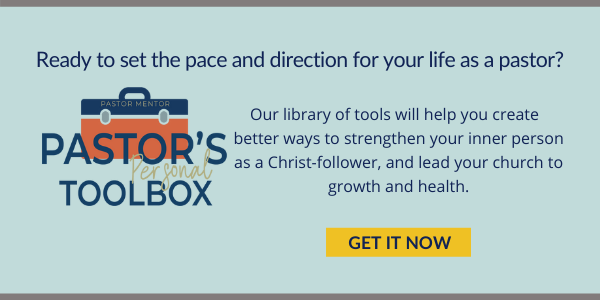 Further Reading
---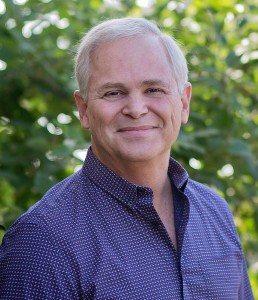 Hal Seed is the founding and Lead Pastor of New Song Community Church in Oceanside, CA. He mentors pastors who want to lead healthy, growing churches with resources at www.pastormentor.com.
Start Here to learn more about the resources available for you at PastorMentor.