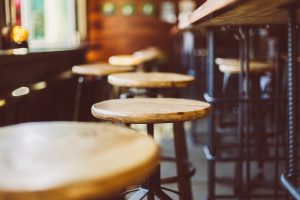 Here's how to lead your church better without breaking a sweat.
I've been using a new leadership hack lately. It might work for you, too.
I'm leading from a stool on Sunday mornings.
It's simple, but powerful.
Read on to see how you can lead your church more easily and effectively perched on a stool for a few minutes on Sunday mornings.
First, let's get real about why leadership is a problem for you.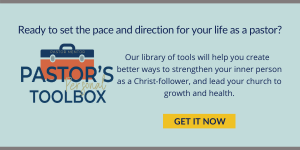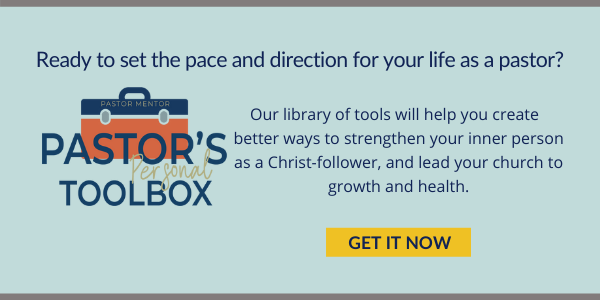 The Nagging Problem of Leadership for Pastors
1. People are resistant when you try to lead.
Does that happen for you? You try to do something to lead your church to get better, and people in your congregation don't like it.
And you know you'll hear about it.
Those conversations are draining. It's easy for people to be critical, and you can't make everyone happy.
2. People are apathetic and uncommitted.
You may get your Board excited about what's moving your church forward. Your staff, too. Your friends, and small group.
But not everyone is in the circles you talk with first.
The members of your congregation may not even know about what's coming up. They may be apathetic.
It's hard to understand how they can be distracted and uninterested when you know it's going to be awesome.
3. Getting word to everyone is difficult.
You send an email, but they may not read it. You put it on Facebook, but Facebook won't show them.
You put the word out every way possible, but every other organization on the planet is doing the same thing. No one can listen to all those messages.
Step One in Overcoming your Leadership Problem: Do Something New
If you're struggling with leading your church, here's your next step: do something new.
If you haven't led your church to do something beyond the routine lately, lead them by giving them a new hill to climb.
Leadership is about setting a direction and communicating the message.  Setting the direction is choosing something to move your church forward.
Don't be overwhelmed by the options. Don't make it difficult. Just do something. Do something to reach your community, save marriages, disciple children, or help people in need.
We've been doing Rick Warren's 40 Days of Community this fall, and in our lobby we've had a number of opportunities to serve and get involved:
We cleaned up the entire Oceanside coastline – all six and a half miles of it. Life groups, or a mix of families and individuals, signed up for sections of the beach to clean up.
We could bring supplies for a nearby school, or vases or blankets for people in need.
We could find out how to join a new life group.
And most recently, how we can help attract our community with our Halloween Fest.
There are lots of ways for people to do something new this fall.
Of course, mature leadership leads the church to do the right things, not just any thing. If you'd like help to figure out what those right things are, get a mentor.
When you've taken the first step to solve your leadership problem by choosing something for your church to tackle, then you need to communicate the message.
Here's the communication piece that's working for me.
Step Two: Use the Simple Leadership Hack of the Sunday Morning Stool
I've taken to having a simple barstool on the stage next to me. I sit on it for a few minutes to do some family business before I start preaching.
When it's time for the message, I come to the stage and welcome people as I would if I were beginning the sermon. But before I begin to preach, I sit down on my stool and explain that we've got something to celebrate, or something that everyone should know about.
I always say a little joke about how when I'm on my stool, I'm not using my preaching time.
When I talk to them from the stool, it makes the congregation feel like insiders. It keeps them informed. It's the perfect way to cast vision and raise excitement about what's happening.
Some of the things I've talked about from my stool in the last few months are:
Our churchwide campaign this fall
Joining a life group
The new Bibles we are getting in the auditorium and why we chose to change versions
Updates on the preschool we are adding and the building plans
The beach clean up
The number of people who have come to Christ through our partnership with Global Media Outreach
Our new small groups pastor
Stool Talk is different from announcements. The announcements are done by the person who is hosting the service. Don't let yourself succumb to the temptation to reinforce the announcements. The stool is for leading.
Since these talks aren't part of the sermon, we don't post the videos of them, but I've attached the manuscript I used when I explained why we are changing translations in our new pew Bibles. (We don't have pews, but you know what I mean.)
I did a couple of things in this Stool Talk:
Inform and raise excitement about getting new Bibles
Disciple the church about Bible history, inerrancy, and translations
Defuse push back over changing the translation we use
Raise money to pay for the new Bibles
Why Leading from a Stool Works
You have conversations about the direction or functioning of the church in Board meetings, in staff meetings, on the phone, in the hallway, in one-on-one lunches with key leaders and friends, and during your sermons.
You can see how that can be hit or miss.
The power of the Sunday morning stool is that everyone hears, and importantly, it's in the context of your authority as the preacher.
The stool gives you a regular place to inform, to cast vision, to get people on board, and to do corporate discipleship.
The Deeper Reason Behind Why a Stool Works
It's called Executive Presence.
When you have the leadership courage to tell your church where you're headed, and to do it sitting down, that's gravitas.
It will be natural for your church to respect you and the plans you're communicating.
Executive Presence is a hot topic in the corporate world, but a little off topic for pastors. We wonder if it's right to want Executive Presence. Are we even executives?
The answers are yes, and yes.
You are an executive. And knowing how to act like one will make your leadership more effective and your ministry more fruitful.
How to Develop your Executive Presence
Thankfully, executive presence isn't just confidence, charm, and a good haircut. Thankfully, it isn't something you're born with or without.  Executive presence is defined by character and skills that can and should develop as you mature as a leader.
Suzanne Bates has developed a science-based framework that makes executive presence less ephemeral, more understandable, and again thankfully, more achievable.
She breaks executive presence into three categories:
Character is the trust that wins goodwill.
Substance is the credibility that inspires action.
Style is the communication that drives execution.
There are 5 leadership qualities inside each category:
Character is proven in authenticity, integrity, concern, restraint, and humility.
Substance is seen in practical wisdom, confidence, composure, resonance, and vision.
Style plays out in appearance, intentionality, inclusiveness, interactivity, and assertiveness.
Bates explains:
"What's crucial about getting executive presence right is that when you demonstrate these qualities, your organization thrives.

When you understand the impact you have, you can help people navigate change, align effort, overcome obstacles, and achieve extraordinary things."
Her book, All the Leader You Can Be, can help you understand how these leadership traits show up in your life and affect your leadership presence. Get the book if you want to dive deeper in your leadership presence self-awareness and growth.
For our purposes today, though, it's enough to know that executive presence is a thing, and that you can and should develop your own leadership presence for the sake of the life and progress and health of your church.
Leading your church perched on a stool for a few minutes on Sundays is an excellent start.
5 Stool Talk Essentials
Pull your stool to the center as you take the stage and say good morning.
Sit up straight. Keep your shoulders back, and if you have too much stomach, suck it in.
Plan ahead and write out what you want to say. Then say it naturally, from memory.
Remember that you're leading, not giving announcements.
Keep it short so people don't worry about sitting through two sermons.
What's Next?
No need to make a big announcement that you're going to use a stool on Sunday mornings. Just try it one week.
Then listen to what people say about it afterward. Ask your leaders what they thought about it. If the feedback is good, plan to do it again in a couple weeks.
If you see benefits, start doing it semi-regularly. We've had so much to talk about this fall, I've been doing a Stool Talk every week.
Blessings on you as you lead from a stool!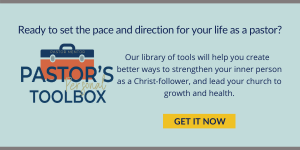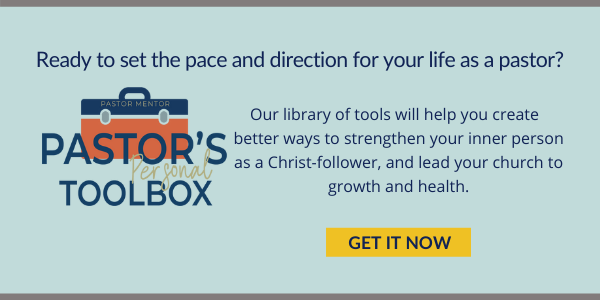 Further Reading
---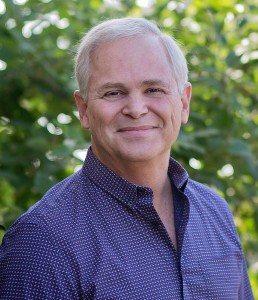 Hal Seed is the founding and Lead Pastor of New Song Community Church in Oceanside, CA. He mentors pastors who want to lead healthy, growing churches with resources at www.pastormentor.com.
Start Here to learn more about the resources available for you at PastorMentor.