Here's how to overcome the discouragements that hold you back.
Thom Ranier made a list of the top 10 sources of discouragement for pastors. You may relate to this list:
Conflict and criticism among church members.
Members leaving the church.
Church decline.
Staff conflict.
Family pressures.
Members who are resistant to change.
Personal financial pressures.
The comparison factor.
Church financial pressures.
Facility challenges.
These issues come up all the time in conversations with the pastors I coach.
It might be some comfort to know that we all face the same issues. Over the past 25 years I've faced every one of these. For most of my ministry, I've faced four to six of these at a time. Right now only two of them are starring me down.
What Paul said to Timothy speaks to pastoral discouragement:
"Don't neglect the gift that is in you… Practice these things; be committed to them, so that your progress may be evident to all. Pay close attention to your life and your teaching; persevere in these things…"     – 1 Timothy 4:14-16a
Be committed. Persevere. Practice. Make progress. Let's do a little practicing and making progress right here. Right now.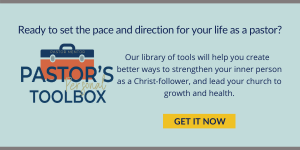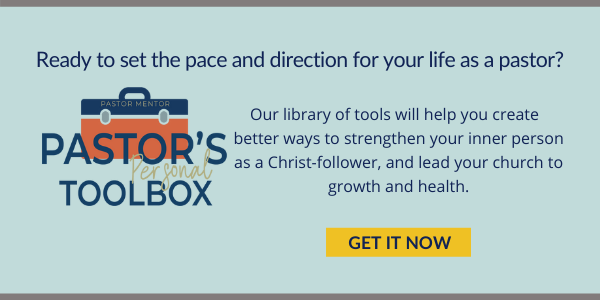 Here are 8 personal practices that will help you overcome the discouragements pastors face, and be a better leader and a more successful pastor.
8 Personal Practices to be a Better Leader and a More Successful Pastor
Let's start by benchmarking reality: If you want your situation to change, you have to do some things differently.
You may not be able to change your congregation or your circumstances, but you can change yourself.
Put on your growth mindset, and decide that you want the Holy Spirit to use this storm of your life to make you more like Christ, to grow your character, and sharpen your ministry skills.
David Cottrell wrote a little book called Tuesday Morning Coaching. It's a Blanchard-style fable that teaches eight truths that will help you be a better, more successful leader. I've applied it to the discouragements we face as pastors. Ask God to speak into your life today as you read on.
1. No Matter What
In more prosaic words, don't give up. Keep going…no matter what!
The temptation to quit may be a daily thing for you. That's okay, because that's where No Matter What kicks in. You can retreat and look for an easier job, or you can accept responsibility and move forward No Matter What.
I've wondered many times over the last 25 years if it was time to toss in the towel. Two things kept me going every time: Jesus' call on my life, and the realization that there is nothing I'd rather do.
The fire around you can get intense, but God will give you the gumption you need to keep moving forward. No Matter What.
Apply It: No Matter What
When you face a problem, don't assume that there are only one or two solutions. You may feel stuck because those options don't seem achievable or particularly helpful.
So keep going. Make a list of ten or more possible solutions to the challenge you face.
See if something that first appeared far-fetched might be the breakthrough you need.
Pastors with a No Matter What attitude know that victory isn't luck. It's prayer and perseverance…no.matter.what!
2. And Then Some
And Then Some is the practice of doing something extra.
Jesus taught it in Matthew 5:38-48. Give your coat as well, go the second mile, love your enemies.
And Then Some is picking something that doesn't take much time, but that over time could make a big difference. Like purposing every day to:
Have a gospel conversation
Pray over the challenge that you know is coming
Make a phone call you've been putting off
Learn something new
It's a latent thing that isn't obvious. People may not notice it. Until suddenly, it adds up, and makes a big difference. In you. In your church.
Do a little something extra that adds excellence or builds success every day.
I play an And Then Some game with myself in the swimming pool 5 or 6 days a week. As I enter the water, I set a yardage goal. It might be 1,500, 2,000, or 2,500 yards. Then, when I reach that goal, I swim just 50 yards farther. Those extra 50 yards aren't about adding distance or muscle, they're actually about adding willpower.
Paul said, "I beat my body and make it my slave, so that after having preached to others, I myself will not be disqualified for the prize" (1 Corinthians 9:27).
Willpower is a weak little emotional muscle, but you can strengthen it. Slowly. Over time. Doing one more lap is a way I build up my And Then Some abilities.
 Apply It: And Then Some
Are you already doing And Then Some? What are you consistently doing that goes the extra mile in your life or ministry?
Pray and think about what you could do. Make a short list of ideas. Choose the best and get started.
3. Consider it Done
Consider it Done means that when you say you'll do something, the people around you consider it done.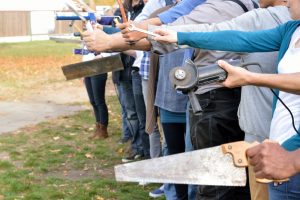 Consider it Done pastors and staff do excellent work.
You don't do things halfway. Your word is good. It's simple integrity, but it's uncommon.
Every once in a while I've hired a staff member that made me feel like I had to look over their shoulder to make sure they were getting their work done. You've probably had that too. It's not a good feeling.
If you become a Consider it Done kind of pastor, you'll earn trust, walk in confidence, and raise commitment around you. Your church will move forward as your staff and leaders also learn to live out Consider it Done.
Apply It: Consider it Done
Do the people around you Consider It Done when you say you'll do something?
Do you see Consider it Done in your staff and key volunteers?
How can you build up a Consider it Done attitude in your church?
4. Above All Else
Above All Else means that you know your values and they guide your decisions.
You make wise choices because you know what's non-negotiable in your life. You don't allow yourself to be distracted or settle for lesser things.
When you're an Above All Else pastor you understand that:
you're all in when you make a commitment
complacency leads to mediocrity
things are never as good or as bad as them seem at the moment
the trials will pass.
Above All Else makes a difference in your ministry because it keeps you on track. It protects you from choices that lead to failure. It's a practice that keeps you headed in the right direction so you can get to success.
Apply It: Above All Else
What are the non-negotiable values that guide your life and ministry?
5. From Now On
From Now On means that you don't make excuses. You don't complain about what's happening.
From Now On pastors know that success comes after perseverance, trial and error, and repeatedly choosing to move forward. You look forward and think "from now on…"
From Now On pastors understand that change and problem solving are key leadership abilities.
"Growth and success are optional. If we choose that option, we have to change."    – David Cottrell
These two change-friendly attitudes will help you be a forward-looking From Now On pastor:
When change starts to happen around you, go with it. Be an early adopter.
Even when things are going well, keep changing. Keep tweaking, trying, and moving forward.
Learn more about How to Lead Change in your Church When it Hurts.
Use this 5-step problem solving process to find better solutions to your problems. Start by writing down:
The problem as you see it.
The impact it has on you and others.
What you'd like to accomplish – the preferred outcome
Why you think the problem exists
List potential solutions
Apply It: From Now On
Am I a forward looking From Now On pastor? Do I like change?
What's my problem-solving process? Will this 5-step process help me find solutions to the problems I face?
6. See it. Feel it. Trust it. Do it.
Practice #6 brings us to goal setting, and today you're going to see how to get your goals done.
It's one thing to set goals for pastors. It's another thing to actually accomplish them.
Here's 4 practical steps that go between writing down the goal to checking it off:
See it: seeing what I want to accomplish.
Feel it: feeling the result of the action.
Trust it: trusting that I'm doing the right thing.
Do it: implementing the plan.
See It, Feel It, and Trust It gets you from deciding you have a goal to doing what it takes to achieve your goal. It's what needs to happen in your head so you'll have the confidence to achieve your goal. To Do It.
Use these four steps if your goal is to make a golf shot… or more importantly, preach a good sermon, write a book, or grow your church.
Apply It: Goals
Write down a goal you want to accomplish.
Write what it will feel like when you accomplish it.
Do you trust that you're doing the right thing? If so, write down why. If not, where can you go for input?
What's your implementation plan? Write it down and put the first step on your calendar for today or tomorrow. You can do it!
7. Focus Inside your Boat
Focus Inside your Boat means that you focus on the things that you can control. You don't worry about the things outside your boat or in the wild blue ocean.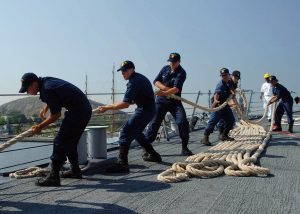 When you Focus Inside your Boat your attention is on the things that you can do to make a difference in your life, your church, and your community.
Use your time, energy, and attention on the things you can control. – David Cottrell.
Successful people keep their focus inside their boat by doing three things:
They identify their priorities.
They know when to say no.
They attack procrastination.
When you Focus Inside your Boat you'll save yourself the angst of worrying over things you have no control over. And you'll manage your attention to attack your long to-do list and to overcome the procrastination that hounds you.
Learn more about how to manage your sermon preparation attention and energy in Have 2 Awesome Hours of Sermon Prep.
Apply It: Focus Inside your Boat
Clarify your priorities by asking yourself: "If I could accomplish only one thing right now, what would it be?"
Manage your attention by asking yourself: "Is this the best use of my attention right now?"
8. Knowledge is Power
The eighth practice to be a better leader and more successful pastor is to keep learning.
Successful people read. Business leaders like Warren Buffet, Bill Gates, and Mark Cuban devote significant time every day to reading and learning.
Rick Warren is a reader and he says:
"If you want to be a growing leader of a healthy movement, keep reading. It's the only way to stay out front."
Here's what happens when you keep learning by reading:
Reading builds your expertise in a short amount of time.
Reading makes you a better thinker and a better communicator.
Reading gives you time with great people – the authors.
Reading takes you out of your daily life to a place that's refreshing and challenging.
Some people read to be entertained, but the most successful people read to learn and grow. And they read every day.
From The Reading Habits of Ultra-Successful People from the Huff Post:
Successful people don't just read anything. They are highly selective about what they read, opting to be educated over being entertained. They believe that books are a gateway to learning and knowledge.
Pastors read our Bibles and we read for sermon prep, but growing pastors read more. We read to learn how to grow a better church and how to become a better leader and pastor.
See How to be a Church Leader who is a Better, Faster Reader in this article.
Apply It: Knowledge is Power
What am I reading now to grow as a pastor and leader?
What will I read next?
What's Next?
Whew! I know there's a lot here. Pick one thing to work on today.
And get the download to make it easy over time to implement these practices in your life and ministry.
We have a resource called "8 Simple Practices to be a More Effective Pastor". You can find it in the Pastor's Personal Toolbox. It's a library of our best tools and resources — all in one place. Tap below to learn all about it, and get the worksheet that goes with this article.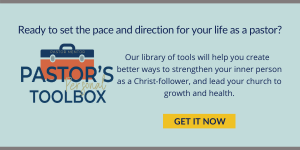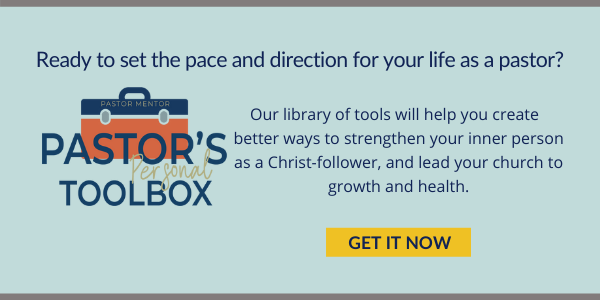 A Word of Encouragement, Pastor.
In Jesus, you can face the discouragements. You can become a better leader. And you can grow to pastor your church so that it gets better and reaches more people.
Blessings!
Further Reading:
---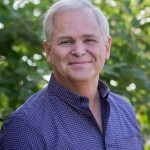 Hal Seed is the founding and Lead Pastor of New Song Community Church in Oceanside, CA. Hal mentors pastors to lead healthy, growing churches. He offers resources to help church leaders at www.pastormentor.com.
Start Here to learn more about the resources available for you at PastorMentor.