It's time to get rid of the "I don't pray enough" guilt.
I hang out with enough Christian leaders to know that prayer is a challenge for just about every serious believer.
Few of us pray as long or as fervently as we wish we did. We never pray enough.
The truth is, prayer is the most important action we can take in just about any situation. Satan knows this. Which is why there is a spiritual battle that goes on in our minds regarding the very subject of prayer.
The battle rages in our minds, and if we're not careful, we can succumb to wrong and terrible thinking when it comes to prayer.
I know, because I've done it personally.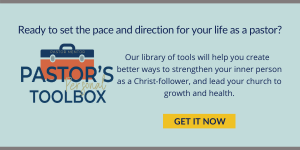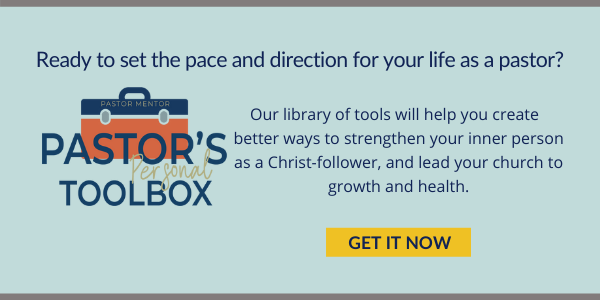 4 Reasons Why I Don't Pray Enough
1. I don't believe prayer works.
Sometimes when I think about praying, this little thought flashes through my mind, "Prayer won't help because God doesn't respond very often."
If I'm not careful, that little lie can keep me from the most important activity of my day.
2. I don't believe prayer is an effective use of my time.
At other times, a second thought comes to me. "Reading that article or making that phone call will reap you immediate benefits. Prayer won't." Again, a lie. But that's all Satan has to throw at me, so he throws it even though even he knows it isn't true.
3. God is usually silent when I pray.
At still other times I think, "Why should I pray? I won't hear from God." What could be farther from the truth?Jesus said, "My sheep hear my voice."  (John 10:27)
4. I'm lazy.
Of all the reasons not to pray, this is the only one that's true.
When I choose not to pray it's because prayer is work. It requires mental concentration, and I don't feel like concentrating.
3 Comebacks to the Reasons Why I Don't Pray
The first three reasons I don't pray are lies from the pit of hell.
1. Prayer does work.
Psalm 17:6 says, "I call on you, O God, for you will answer me."

Jesus said, "Everyone who asks receives." – Luke 11:10
As a father, I respond to every request my children make of me and I respond with whatever is best for them. God does too!
He loves to answer your prayers.
2. Prayer is an effective use of my time.
Time spent with God is never wasted time.
Quite the opposite: time spent with God is incredibly valuable for your life now and your life in eternity, as well as for the granting of the requests you bring him.
3. God is never silent.
Sometimes I don't hear him.
Usually that's because I'm not listening, or because like a child, I refuse to hear what he's saying.
Sometimes when I'm praying a thought will come to me that's a bit off-topic. Often that off-topic thought is a whisper from God.
More and more these days I'm trying to spend the morning with the Lord. So, if I get an off-topic thought during my prayer time, I'll jump up and act on it or write it down to act on later.
Then, I get back to my conversation with the Lord.
It's just like when I'm meeting with my staff. Sometimes we'll come up with an idea that needs to be acted on or written down, but our meeting continues. We act on the idea and keep on talking.
I want to talk with God all day long.
After all, he's always talking to me. God is a communicating God. He has been in perpetual conversation, Father to Son to Holy Spirit, for all of eternity. I want to get in on that conversation as much and as often as possible.
The ideal is to begin my day in prayer and then keep the conversation going all day long.
So then, the truth is, the reason I don't pray… or don't pray more… or don't pray more fervently…
… is because I'm lazy.
I will be effective in prayer if I walk in righteousness (Ps. 66:18) and if I present my requests to the Lord (Phil. 4:6).
3 Motivations to Overcome Being Lazy about Prayer
1. Because the Lord loves to hear the sound of my voice.
Like Solomon with his lover, God loves to be with me. No sound in the universe is sweeter to him than the sound of my words directed towards him.
2. Prayer changes me.
As I speak with the Lord:
My perspective changes. I see things with better, more righteous eyes.
My motives change. I want to do better things with better intentions.
My backbone strengthens. I do God's will with deeper conviction, and I resist sin with greater resolve.
3. Without God's assistance, no other activity accomplishes anything of lasting worth.
Jesus said, "No branch can bear fruit by itself… Neither can you bear fruit unless you remain in me."   – John 15:4
So what's the point of doing anything if I'm not doing it with Jesus?
Prayer is work. You and I were created to work hard. Let's overcome the lies and the guilt and pray with power.
It's Time to Discover the Latent Power of Prayer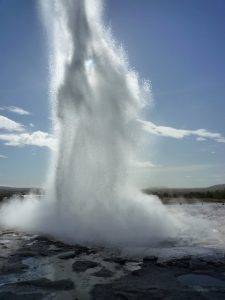 Put a pan of water on the stove and heat it up.
For awhile it will look like nothing is happening. Then, when the water hits the magic number of 212 degrees, it expands and turns to steam.
This water-to-steam exchange is so powerful that the first modern engines used it to power railroad engines and oceanliners.
Prayer has a similar quality.
Often when I pray, I don't see anything for awhile. Then all of a sudden, things start happening.
Leaders emerge; people come to Christ, the church surges forward.
Now is an excellent time to store up latent prayer energy.
As a pastor, I'm praying over the Scriptures and sermons and services we'll experience in the coming months. I'm praying over God's vision for our church, for our outreach and service events.
Our church is situated in the San Luis Rey Valley. Over 200,000 people live here, and 75-80% of them don't know Christ.
Every morning I pray, "Lord, give me this valley."
I've asked our staff to increase their times of prayer. And a week ago, I emailed our Prayer Warriors to ask them to focus on three specific events.
You can't see anything different right now. But spiritual energy is being stored. I believe God's power will be unleashed in Ephesians 3:20 ways in the coming months.
"Now to him who is able to do above and beyond all that we ask or think according to the power that works in us."    – Ephesians 3:20
How can you prepare in prayer for what is coming soon in your church?
What's Next?
Find freedom in being a pastor who prays enough:
Take a minute to confess any false beliefs and distortions that have snuck into your mind concerning prayer.
Confess any laziness toward prayer.
Pray over the things that are coming up for your church.
When will you do this again tomorrow?
Then go about your day in a conversation with Jesus.
Next week I'll tell you about 3 powerful prayer practices that make my ministry more fruitful.
Blessings!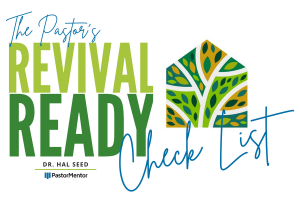 Further Reading:
---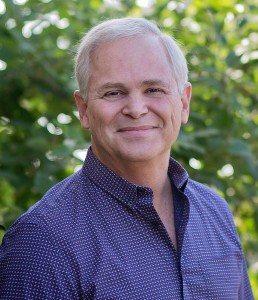 Hal Seed is the founding and Lead Pastor of New Song Community Church in Oceanside, CA. He mentors pastors who want to lead healthy, growing churches with resources at www.pastormentor.com.
Start Here to learn more about the resources available for you at PastorMentor.