Simple Prayer Practices will Make all the Difference in your Life
You can be a pastor who maintains a powerful prayer connection to Jesus.
It's less about inspiration than it is about prayer habits, practices, and systems woven into your days that will keep you near to Jesus and bring his mighty power into your life and ministry.
What are your prayer practices? How are they working for you? Maybe ready for a little something new?
As you read on, ask the Holy Spirit to nudge you about the practices he wants in your prayer life these days.
These three practices shape my life and ministry and I recommend them to you, my friend.
In the middle of all the demands on your time, Pastor, there's Jesus.
1. Getting into a Prayer Rut
In most areas of life, ruts are a bad thing.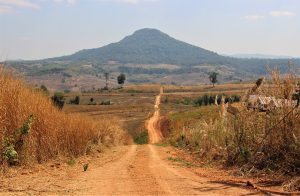 Drive your car over one and, ouch, there goes the alignment. Let your marriage get into one and you will be bored and dissatisfied.
But when it comes to spiritual exercises, ruts can be a really good thing.
My favorite rut is my morning prayer.
First thing every morning, I pray four things for myself, my family, my church and my staff. I pray for the salvation of five of my family members.
I thank God for the new day and ask Him to use me to add value to each person I will be meeting with. (I use my calendar for that part.)
I pray almost the same thing in almost the same words every morning.
This rut has a cleansing effect on me. It draws me close to the Lord and drives His power into my life and concerns.
On the rare days when I don't practice this prayer rut, I feel like something is missing all day long. I have other things and people I pray for throughout the day, but this first prayer of the day is a no-brainer for me.
Infrequently-practiced disciplines can be a chore. Routinely-practiced disciplines become a joy.
2. A Prayer I Pray Every Morning
1 Chronicles 4:10 contains one of the shortest, simplest, most powerful prayers ever prayed:
"Jabez cried out to the God of Israel, 'Oh that you would bless me and enlarge my territory! Let your hand be with me, and keep me from harm so that I will be free from pain.' And God granted his request."
I pray these four prayers from 1 Chronicles 4 every morning:
Lord, would you bless me today in every way YOU want to bless me.
Would you increase my territory so that I can be used more effectively by you.
Would you place your hand upon me, and use it to touch others.
And would you keep me from harm and harm from me.
These are prayers God wants to answer.
God wants to bless his people. But he often waits until we ask.
So ask!

The key is to ask him to bless you in the ways he wants to bless you.
You have some ideas, but give him permission to fulfill his ideas for blessing you.
God wants to increase the size of your responsibilities.
Jesus came to build his church. Ask him to entrust as much of the building of it to you as you can handle. Then ask him to enlarge the territory of your heart and character so you can handle more.
Life on earth is about training for reigning with him in heaven. Grow as big as you can.
God wants to place his hand upon you. Invite him to do so every day.
And God wants to steer you toward significance and away from pain (unless that pain will result in your gain), so ask him for that also. Jabez did, and "God granted his request."
I not only pray this prayer for myself, I pray it for my family and staff every day.
I have discovered that there seems to be a cumulative effect to this prayer. It could be that prayers are like seeds sown in the ground. You pray them and tend them, and after an interval, they begin to sprout and grow.
"I call on you, O God, for you will answer me; give ear to me and my prayer." – Psalm 17:6
3. A Dangerous Prayer
Twenty-one years ago I prayed a prayer that has changed me more than any other. It changed my vocation, location, orientation, and just about every other "ation" in my life.
The prayer?
"God, I don't ask you for much today. I just ask that you give me your heart for lost people."
Nineteen words. Twenty-one syllables. Seventy letters. One request.

I prayed that prayer every day for ninety days. By the end of it, I was a new man.
I was no longer content to serve the church. I was compelled to serve God and his purposes in the world.
At the time, I was an associate pastor in a nice, safe church in rural Colorado. I was content with that. I planned to stay there for a long, long time.
But the prayer – or, the Lord – wouldn't let me. The prayer moved me to San Diego County, where I founded New Song Church, a church focused on reaching the lost.
In 2018, over 20,000 people have received Christ through New Song's ministries. We've helped start fifteen churches and seven parachurch ministries or outreach-focused companies, one of which has planted 270,000 churches.
I am in awe of what God has done.
Here's what I know about this dangerous prayer:
1. A simple prayer really can change you.
2. God's great desire is that all people come to know him.
3. God uses ordinary people who are willing to take extraordinary risks.
4. The community you live in will only be reached if people like you pray dangerous prayers and get about the business of building Christ's church.
5. Churches that reach out are led by pastors who are compelled by God to reach their communities.
Most of these outreach-oriented pastors don't see themselves as overly impressive. They're just convicted to their core that they must mobilize people to reach out because they are convinced that this is God's primary purpose for them, and for their people.
What's Next?
What are you thinking right now? That's what you should do!
Pray, and make a plan for adding new prayer practices into your week.
Further Reading
---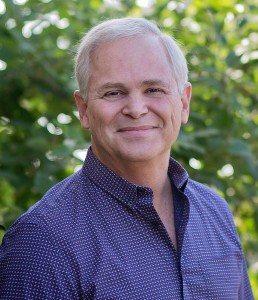 Hal Seed is the founding and Lead Pastor of New Song Community Church in Oceanside, CA. He mentors pastors who want to lead healthy, growing churches with resources at www.pastormentor.com.
Start Here to learn more about the resources available for you at PastorMentor.