Does a church campaign feel like an iffy proposition? No worries. You can hold a church campaign that grows your church spiritually and numerically. Here's how.
---
How to Know if a Church Campaign Will Help your Church Grow
Interested, but cautious about having a church campaign? Here's a little quiz to help you weigh the cost versus the benefit to your church.
---
A Primer to Pull Off a Wildly Successful Church Campaign
It a risk, but don't put it off any longer to plan for a church campaign. It will be good for your church's health and growth.
---
How to Know You'll Choose the Best Church Campaign
Here are six things we have learned – sometimes the hard way – about how to choose the best campaign for your church.
---
The Definitive Guide to Launching a Church Campaign
You can pull off a successful campaign with a little effort and a lot of clarity about what to do.
---
The Best Way to Reach your Community with their God Questions
The God Questions church campaign might be just what you are looking for to reach your community and see your church grow.
---

How to Capture Momentum and Growth from a Church Campaign
Your church-wide campaign can capture growth and bring lasting momentum.
We did something different this year that I'm going to start doing every time. Let me tell you what it is, why it's worth it, and how to do it.
---
Grow your Church with a Church-wide Campaign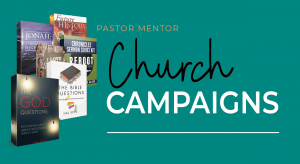 With daily devotional readings, small group discussions, and sermons, these Campaign Kits will provide you with everything you need to attract your community and lead your entire church through an in-depth study.
---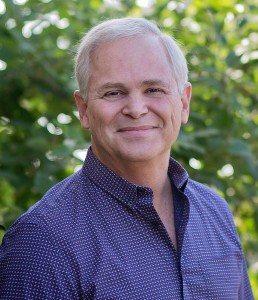 Hal Seed is the founding and Lead Pastor of New Song Community Church in Oceanside, CA. He mentors pastors who want to lead healthy, growing churches with resources at www.pastormentor.com.
Start Here to learn more about the resources available for you at PastorMentor.